As India's financial powerhouse, official home of Bollywood, and the fashion epicentre, you can bet there's never a dull moment in Mumbai. They say Mumbai is a city that never sleeps but travel photographer Trishita (overrated_outcast) loves to pause, and tell the story of her city. With the Samsung Galaxy S21+, Trishita could not only capture the extraordinary moments but also freeze her epic recollections of the city with the 8K Video Snap feature. 8K video is the highest resolution available in a smartphone, making 8K Video Snap possible. It lets you record videos and take out high resolution pictures from the video later. Join Trishita in this incredible expedition as she unveils some of the most fascinating aspects of Mumbai. Read on!
1. A Gastronomic Slice Of Turkish Baklava In Mumbai's Bayroute
Till a few years ago, the only time we got to eat Baklava was when an acquaintance returned from a Turkish holiday. But now we can savour the layered pastry with Iranian pistachio and almonds in our very own city, thanks to the many restaurants offering Middle Eastern classics. But if there is any place to try Baklava in Mumbai it has to be Bayroute and Trishita takes us right there.
While you may expect a standard fare – sweet pastry with layers of chopped dry fruits – what you get is truly extraordinary. The Baklava at Bayroute has a topping of real roses dipped in liquid nitrogen and crushed in front of you. Thanks to the 8K Video Snap that allowed Trishita to capture the art of molecular gastronomy in detail without missing any bit of the process. All she had to do was record an 8K video and capture the perfect gastronomic moment using the 8K Video Snap feature.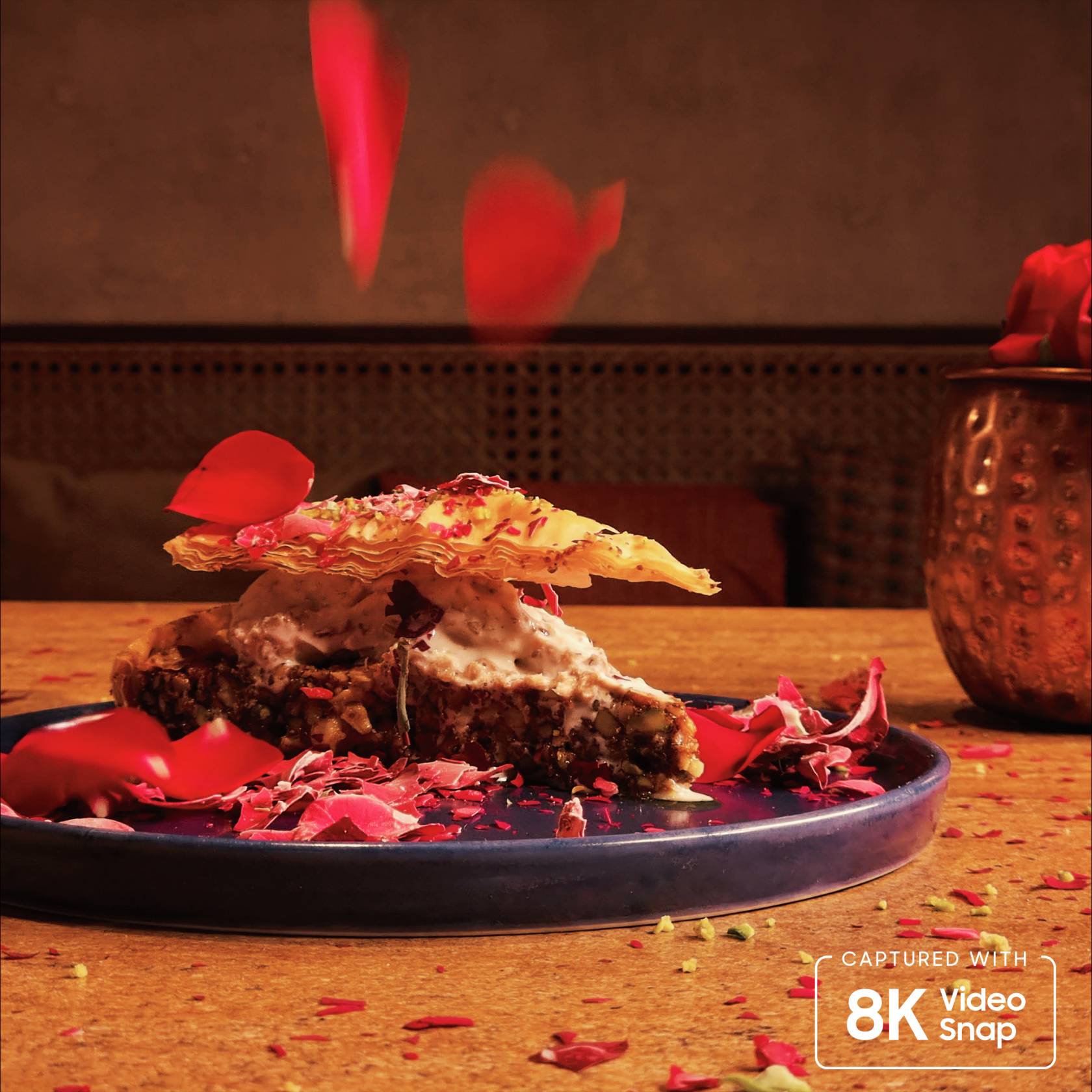 2. A Flamingo Safari To Get Up And Close To The Pink Beauties
Thought you could only view the Flamingos from a distance or viewpoints at Sewri and Uran? Trishita takes you on a flamingo safari where you can get up and close to these pink beauties. The hour-long flamingo safari starts at the Coastal Marine Biodiversity Centre in Airoli and passes through 1,690 hectares of mangroves and mudflats between Vashi and Airoli creeks.
As the boat navigates through the less navigable parts of the creek, Trishita manages to capture some unbelievably amazing shots of the gorgeous pink flamingos with her Galaxy S21+ and could capture the fleeting moment perfectly with the 8K Video Snap feature.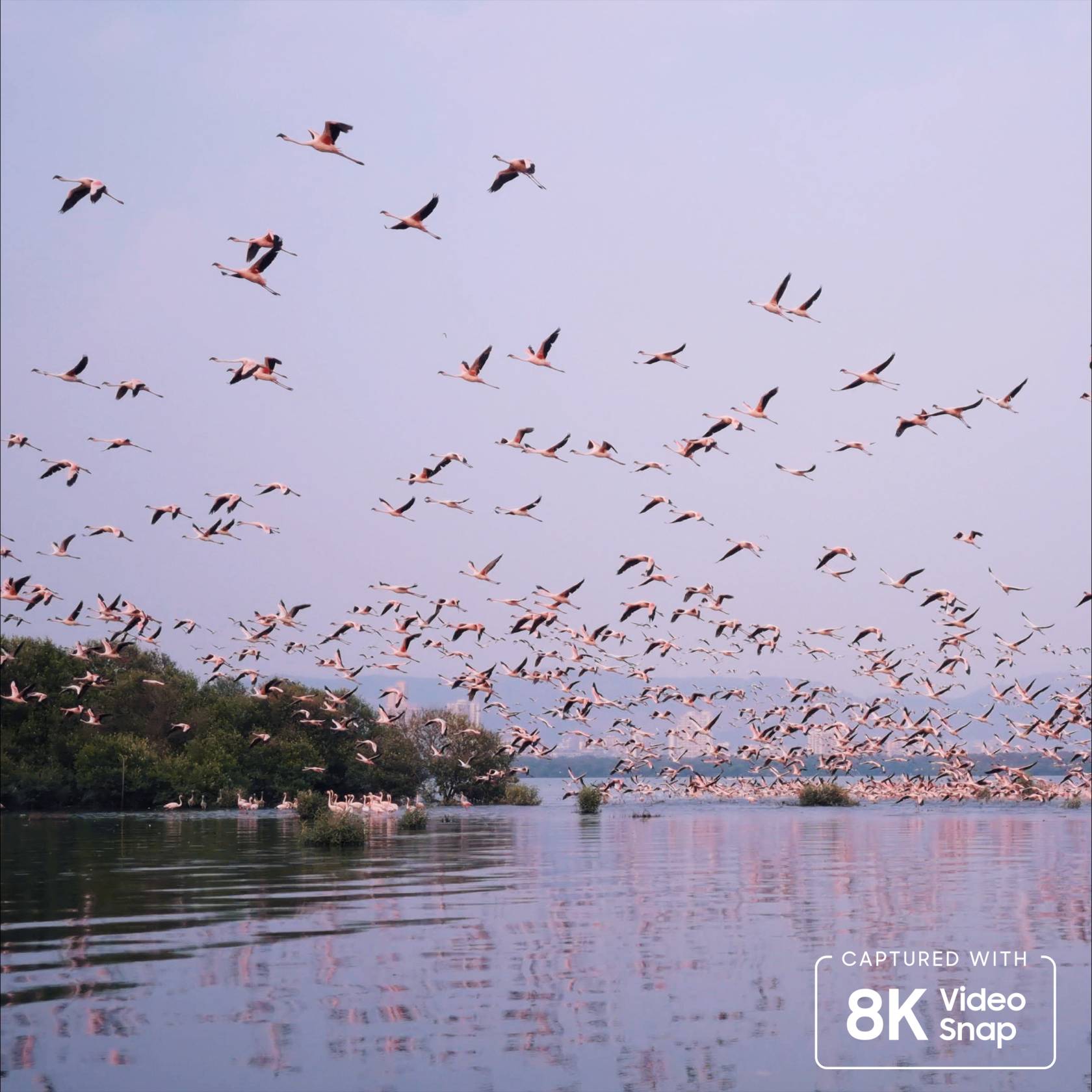 3. Gravity-defying Aerial Dance At Westwind Studio, Vile Parle
Seen those people up in the air doing all sorts of moves and always wondered what's it like? One of the many amazing things to experience in Mumbai is aerial yoga at Westwind Studio, Vile Parle. And with Trishita's snaps, we are in awe of this art form. The sight of the ace artist Vaibhav. More swinging back and forth on a hammock, flipping upside down was exhilarating. With 8K Video Snap, Trishita could successfully capture the perfect moment showcasing balance and agility from a series of fast movements and that too without the hassle of multiple retakes.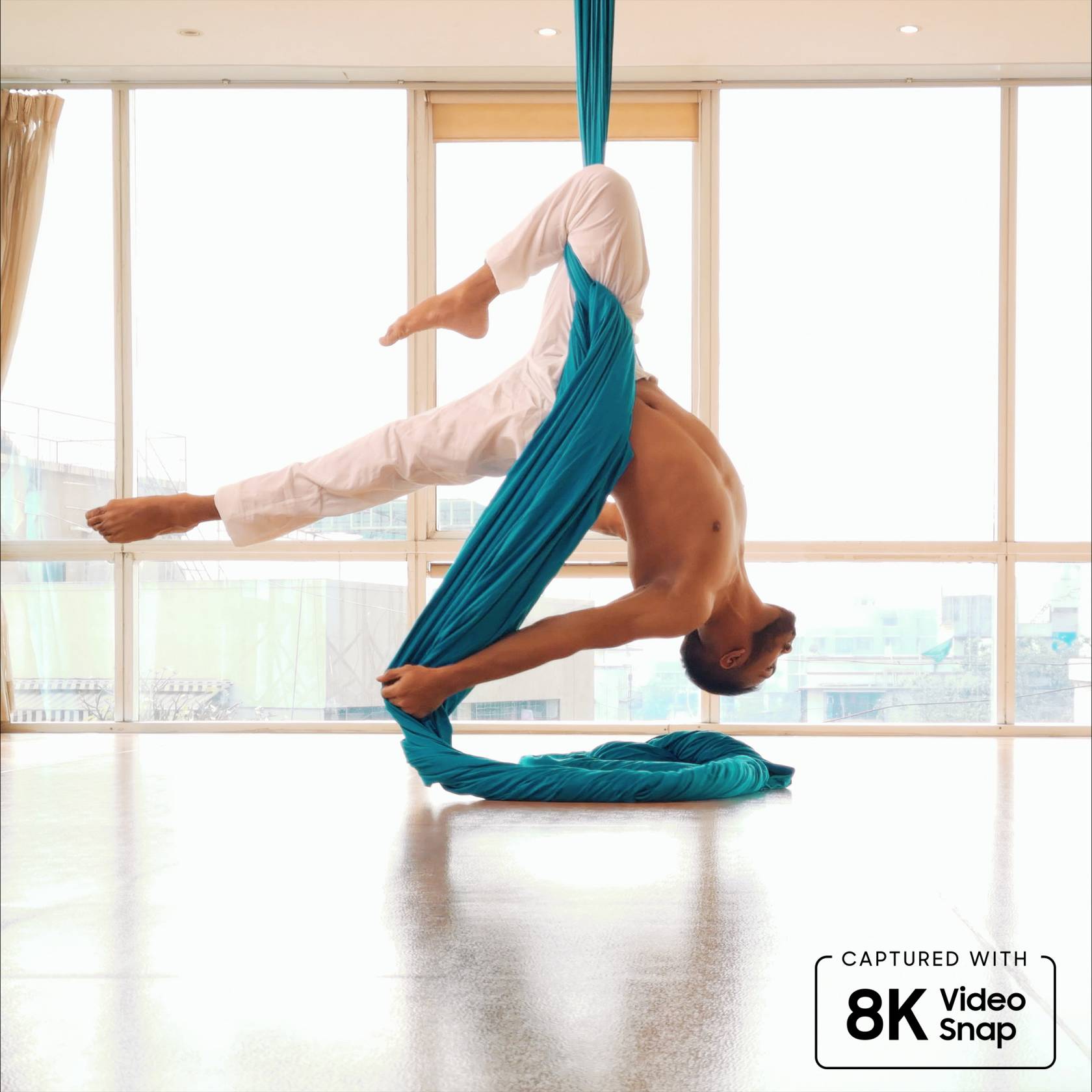 4. Parkour Group In Action At Bandra Fort
The next time you pass by the Bandra Fort, look out for something other than the gorgeous, open sea view. We were lucky to witness this talented group of Parkour artists performing blazing fast moves, wall jumps and back flips ending with some perfect landings. With 8K Video Snap, Trishita could effortlessly snap the exact mid-air moment from this fast paced sequence.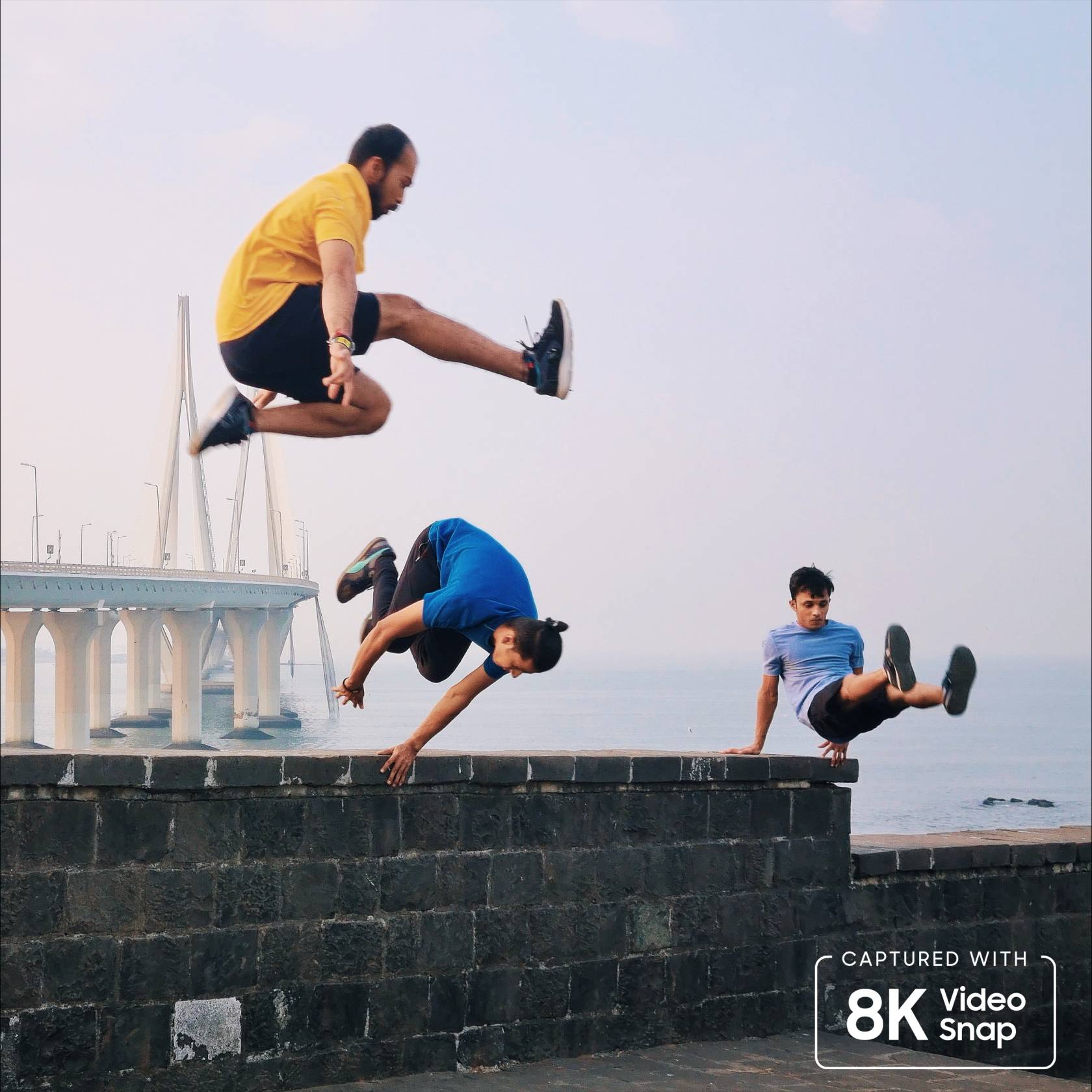 We hope you enjoyed these unique experiences from Mumbai. So before you go, take a quick look at the behind-the-scenes video where Trishita tells us how she captured all this epicness in one frame.
The Samsung Galaxy S21+ allowed Trishita to capture the visual splendour the way only eyes can. With 5G-readiness, an advanced pro-grade camera system, best-in-class display and the fastest chip ever in a Galaxy device – The Galaxy S21+ is one of the best smartphones in the market right now. You can learn more about the device <here> or head over to Samsung Exclusive Stores or leading offline & online retailers to experience the phone yourself.