Under 140 Characters
Experience a farmstay that brings you close to rural life and luxury with Citrus County in Hoshiarpur, Punjab.
Let's Know More
Punjab. Its mere mention awakens our senses. The image of lush, swaying fields flashes through our minds. We start feeling the cool breeze caress us. And the traditional warmth of Punjabis holds us in a hearty embrace. You can live this bliss at Citrus County in Hoshiarpur, Punjab. It infinitely heightens the meaning of a farmstay. Here, you'll sense the love with which the entire property has been built. This premium farmstay is Harkirat Ahluwalia's dream. He wanted people to discover the nuances of a rural life and feel well taken care of at the same time.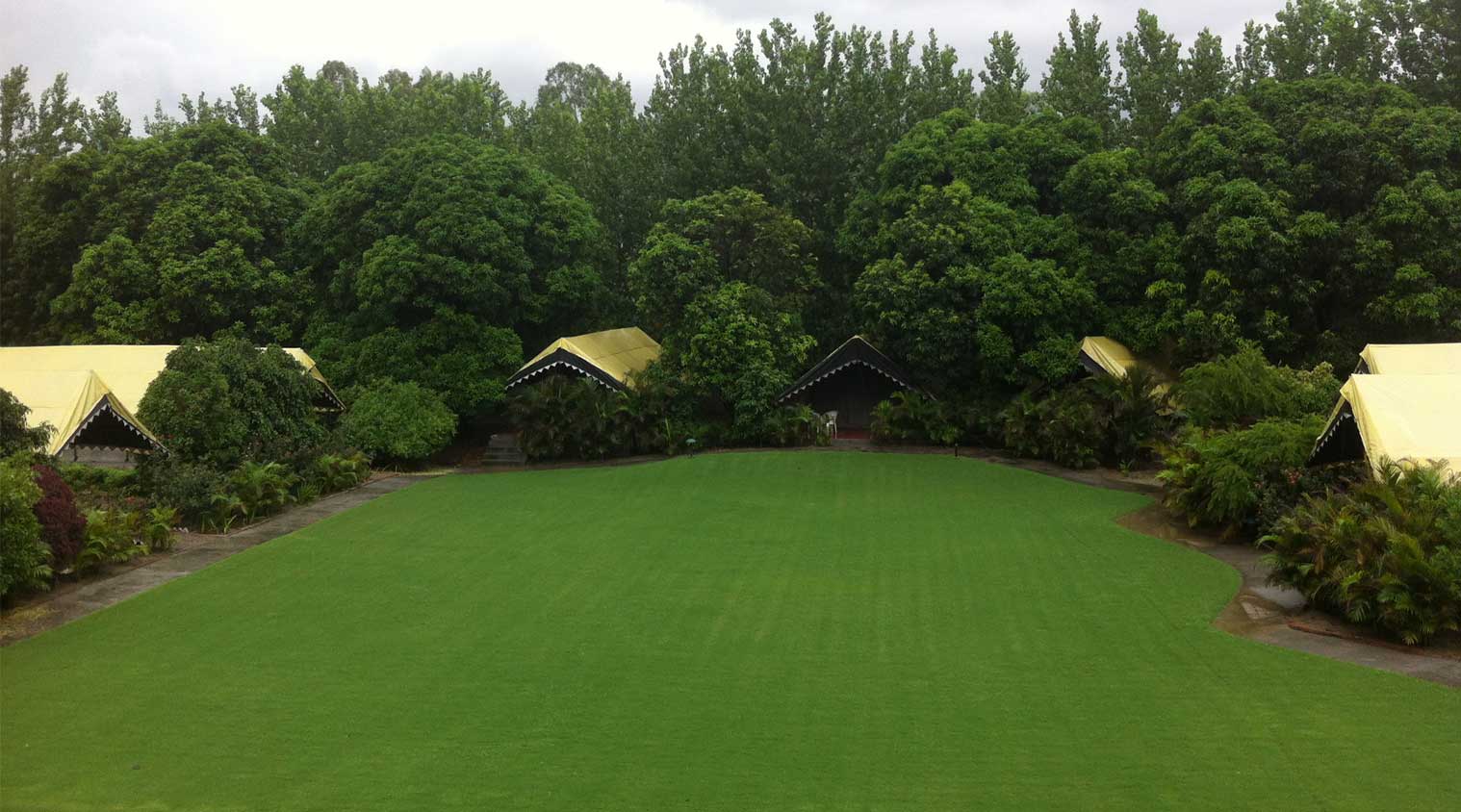 Citrus County is beautifully nestled amidst Chhauni Farms, a citrus orchard sprawled across 70 acres. Located close to the Shiwalik foothills, the luxurious villa is home to Harkirat and his family. Within the villa there are 3 guest suites where you can enjoy privacy and super comfort. If glamping suits your style more, you can opt for a stay at one of the 9 luxurious tents.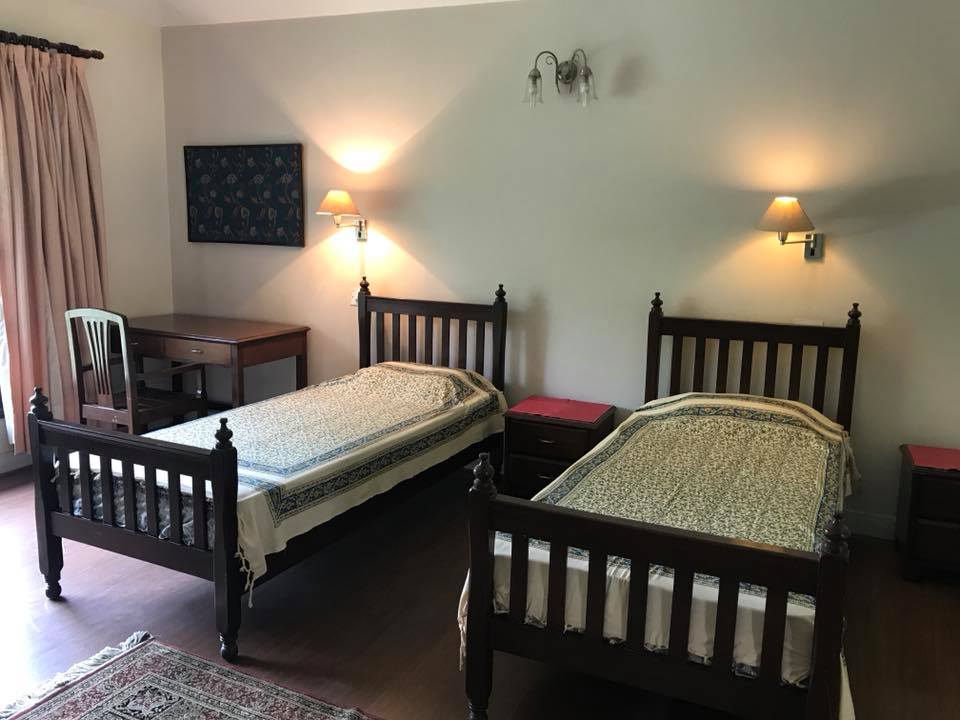 The suites are spacious and offer you a panoramic view of either the swimming pool or the blooming garden. Each of the bedrooms have a king sized bed, an attached bathroom and a seating area, both within the bedrooms and in the lobby immediately outside the rooms. The rooms are fully air-conditioned and equipped with a TV, wireless broadband internet and oil heaters.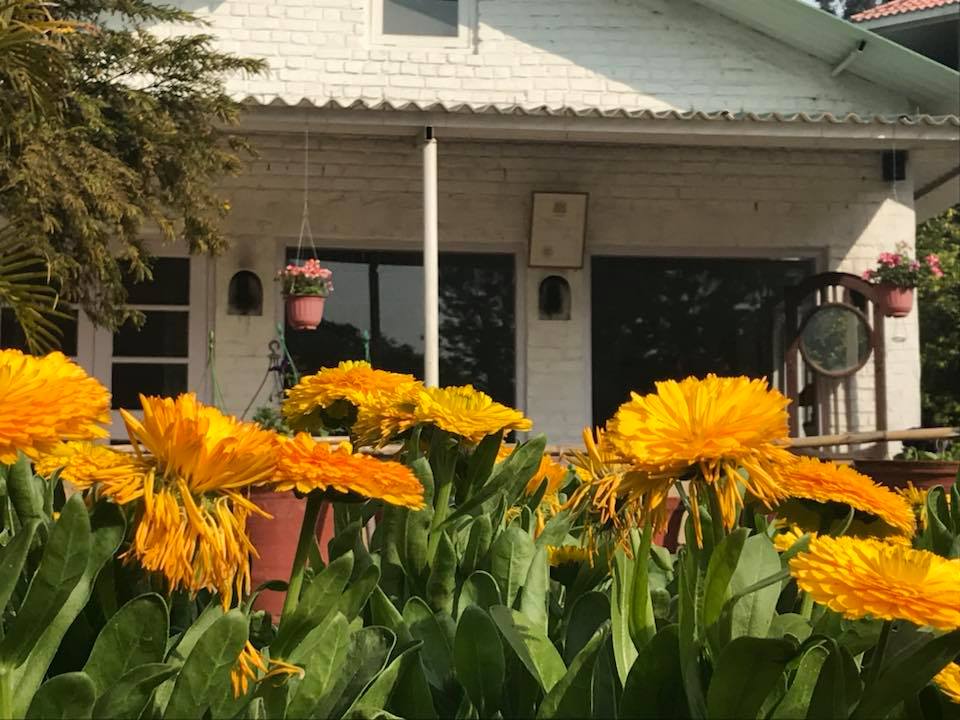 Even the tents have similar facilities. Spacious beds, attached bathrooms, air- conditioning and heating. However there's no TV, true to the spirit of a tented accommodation.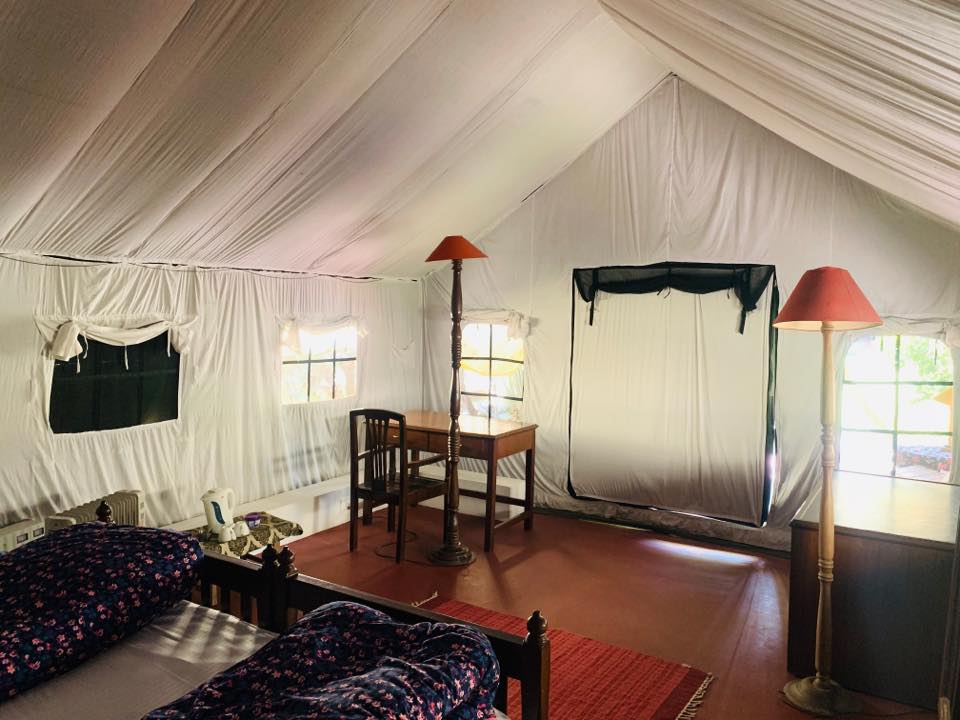 In the suites as well as the tents, the bathrooms are large, clean and have running hot and cold water as well as rain showers.
While you are here, relish sumptuous meals that give you a taste of the authentic flavours of Punjab.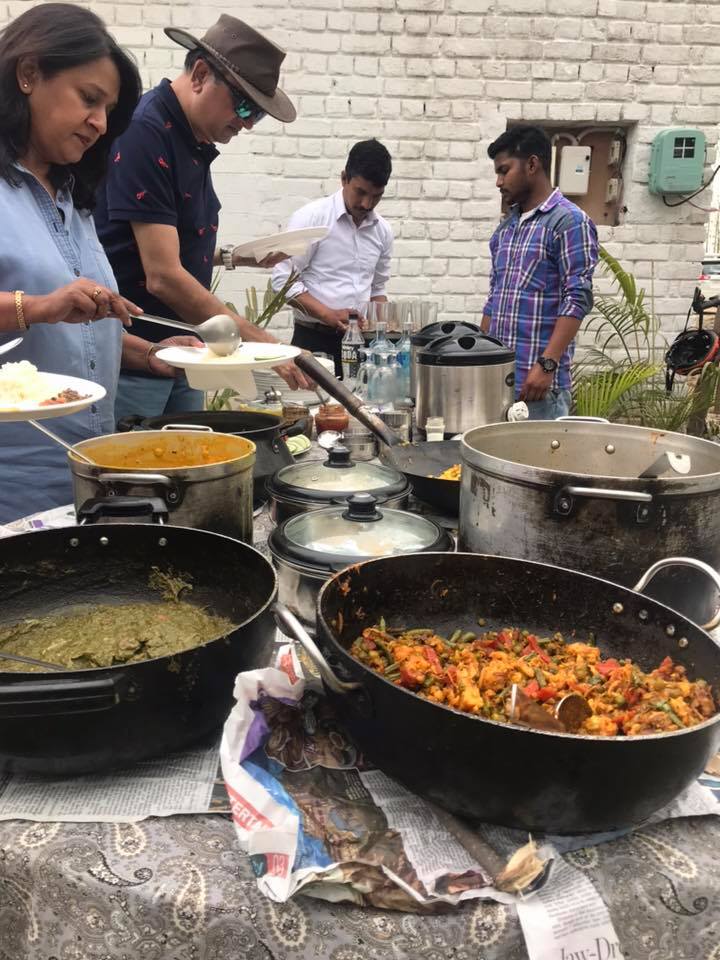 And rest assured, there's nothing that can hamper your amazing holiday experience. Not even a power failure, as the property has its own power backup.    
Rustic Pleasures
Your stay at Citrus County becomes even more unforgettable as you indulge in activities that reflect the charm of a rural existence.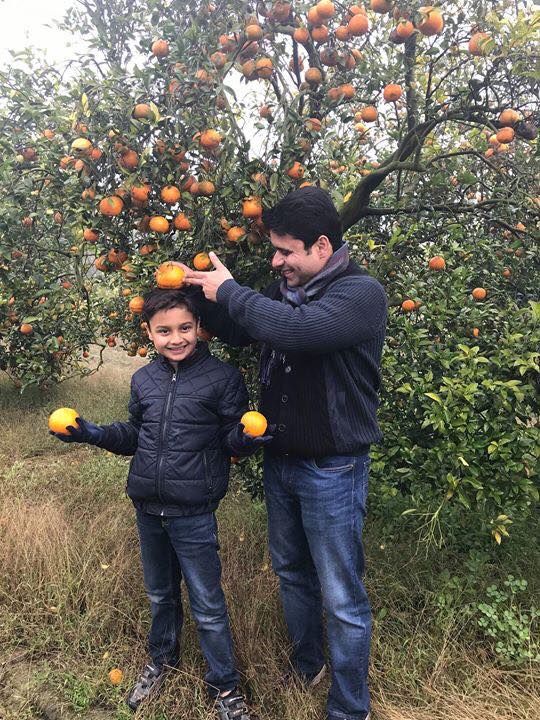 Pluck fruits at the orchard
Go for a farm visit in a tractor, and then walk through the fields
Set off on a city tour and check out the local handicrafts
Explore the village close by and participate in local cultural events
Take a trip to a dairy farm
Indulge in culinary tours and learn family recipes to cook traditional Punjabi dishes
Add Magic To Moments
Citrus County makes for the ideal ambience when you wish to infuse freshness into your leisure/adventure activities or special occasions. Choose it for: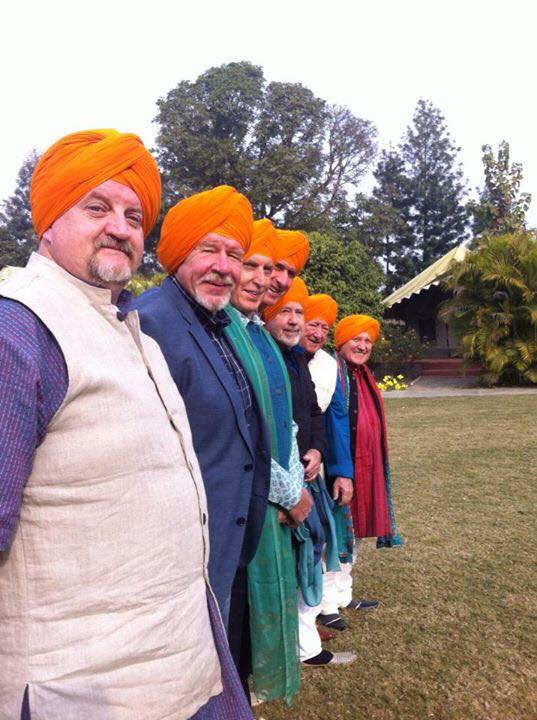 Destination Weddings
Cycling Expeditions
Bikers Group Stopover
Barbecue Nights
Pride and Places
Hoshiarpur, a cosy, tranquil town in the Doaba region of Punjab, is believed to be the greenest districts in the state. The beauty of the magnificent views all around you needs to be seen to be believed. In addition to the natural allure, the skills of the native artisans are famous. Pick up the wonderful handicraft creations that have received global love, and are even exported to various countries.
There's one more facet of Hoshiarpur that's famous across borders. And that is its astrologers. The Bhrigu Pandits have been predicting people's future on the basis of the script of Bhrigu Sanghita for generations.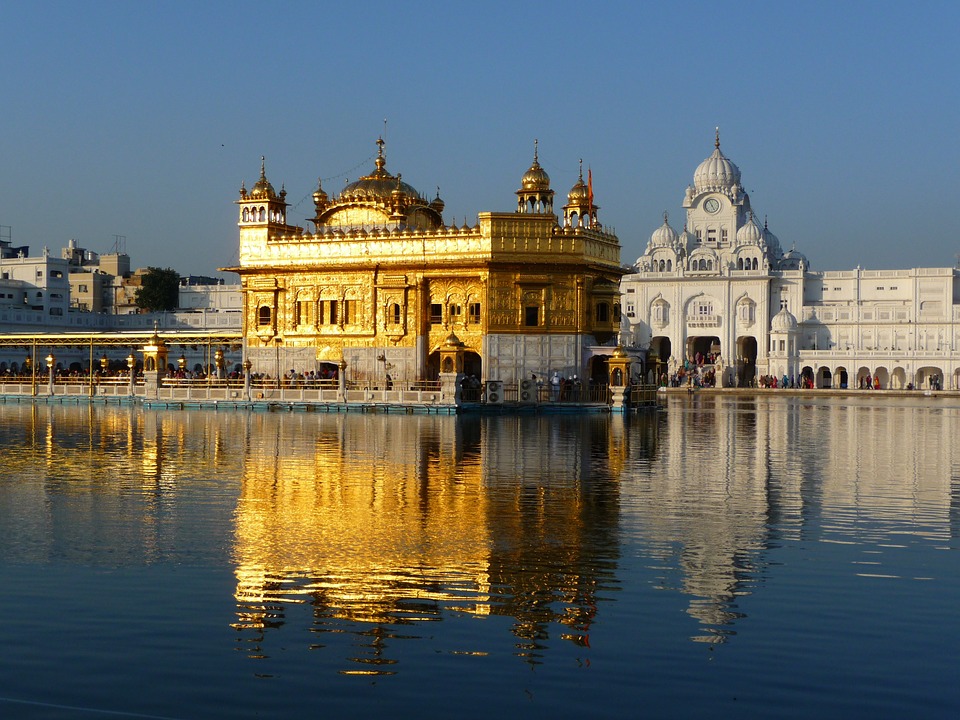 When it comes to places, there are many to explore. Please your soul by going on a religious trail covering the most revered places. Like the Golden Temple, Anandpur Sahib which is 65 km away, Mata Chintpurni which is 40 km away or Jwalaji Mandir. To walk down history lane, visit the new Sikh Heritage Museum and learn a lot about the rich Sikh culture.  
You can also opt to go to the nearby cities in Punjab or make a trip to Chandigarh or Himachal Pradesh. Soak in their distinctive sights and sounds and enjoy discovering more about their ethos.
Citrus County rolls many stunning experiences in one stay. It's a place you go to as guests and return as Harkirat's friends. And that's why you feel like going back there for more!
Deets:
Cost per night (Single Occupancy): Rs. 12,000 (plus taxes)
Cost per night (Double Occupancy): Rs. 14,000 (plus taxes)
Cost per night (Kids above 5 years): Rs. 1,500 (plus taxes) includes extra bed in same room or tent
Kids below 5 years are free.
Package inclusions: Accommodation, breakfast, lunch, dinner and activities like fruit plucking, village safari and the use of recreational facilities
Where: Chhauni Farms, Ram Colony Camp, Hoshiarpur, Punjab India
Contact: (+91) 98150 77880 / (+91) 98154 77880
Book Here