Under 140 Characters
Ama Plantation Trails gives you the most cherished experience of the gorgeous Coorg in a luxurious and majestic way.
Beauty All Around
Think Coorg and scenic beauty promptly flashes in front of your mind's eye. The lush coffee and spice plantations, winding trails, misty roads and impressive waterfalls. It's not called the Scotland of India for nothing. Coorg, with all its picturesque sights, is a bucket list vacation destination. You'll be binge watching nature's show round-the-clock.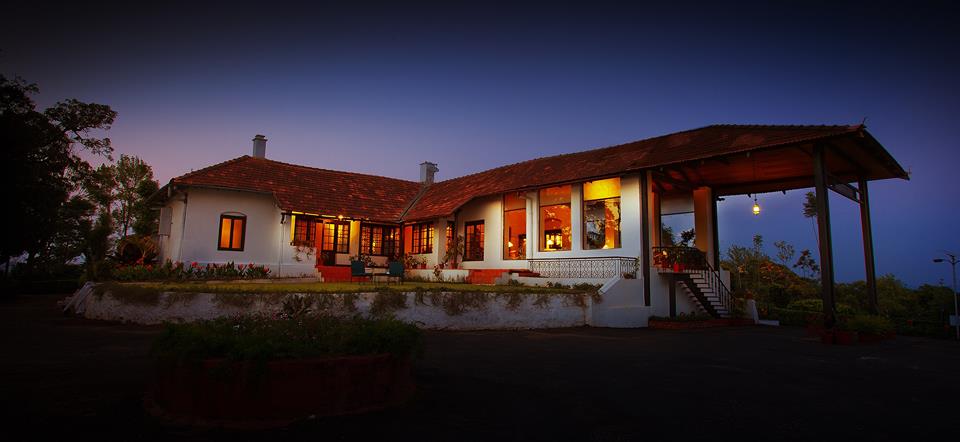 To experience Coorg in all its vivid splendour, plan your stay at Ama Plantation Trails. It's a picture-perfect creation by the hospitality brand of Tata Coffee. An exquisite collection of seven bungalows, six in Coorg and one in Chikmagalur. All nestled in the verdant hills in the Tata Coffee Estates. The bungalows date back to the British era, which is why they are full of colonial charm.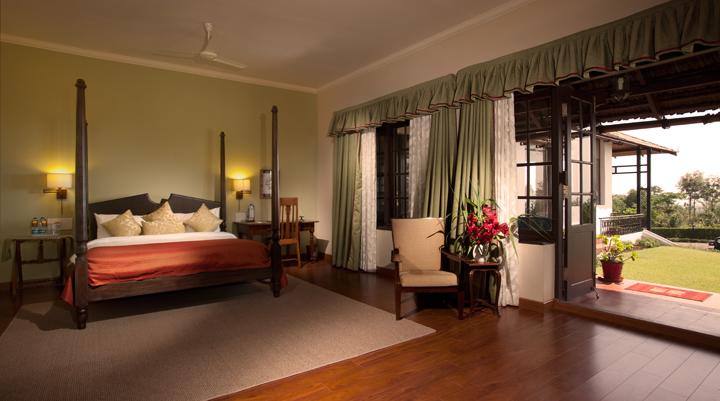 The bungalows are expansive, with wooden floors and spruced up with antique furniture. The in-house chef, butler and housekeeping staff not only ensure that your stay is absolutely comfortable but also make you feel like royalty. The service is gold level here.
As much as you enjoy the taste of exquisite pampering, you even go on a wonderful culinary journey. The chef dishes out traditional cuisine prepared using fresh, homegrown ingredients like spices, coconut and fruits. Savour the authentic Pandi Curry, a pork dish seasoned with kachampuli (Coorg vinegar) or Akki Roti, a rice-based staple. Your palate will be pleased.
On-site Excursions
The estate is magical, and it offers a whole lot of exciting activities to be experienced. Do them all. Or you may return with some regret.
Bean-To-Cup Tour
As fascinating as its name, this tour takes you through the vastness of the coffee plantation. You'll learn all about coffee in great detail from the planters themselves. If you wish, you can learn the art of planting, cultivating and harvesting coffee.
Don't be surprised if you suddenly sense the aroma of vanilla, cardamom and pepper in the air. Coffee isn't the only thing grown here.
Nature Trails
Since the bungalows stand amidst the hills, you'll find mesmeric trails all around. Mornings are the best time to step out and spend time with nature as you walk around leisurely. Nothing can refresh you more than this fabulous company.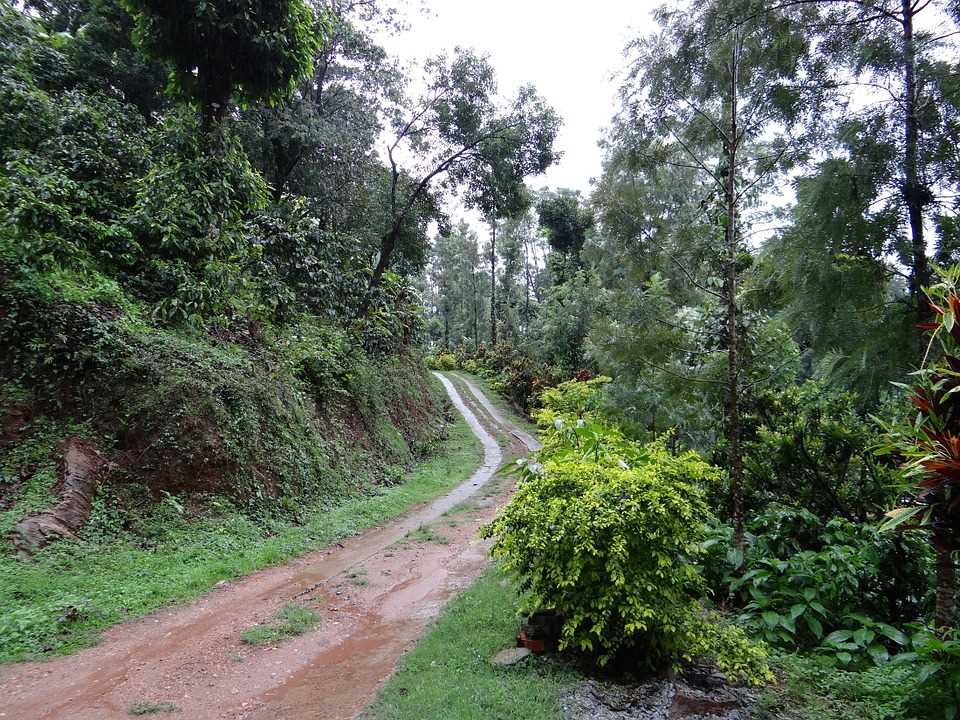 Bird Watching
More than 300 species of birds have their home in Coorg. So just imagine how many feathered wonders you can sight here. From common species such as Hill Mayna, Indian Grey Hornbill to rarer ones like the White-bellied Blue Flycatcher, you'll spot them all. Not plain sightseeing, you can also know all about the birds from the expert guides at the Ama Plantation Trails.
Golfing
The property has a 9-hole golf course, which can be used by the resident guests without any additional charge. Try your hand at this exclusive game and have a swinging time.
Bonfire
Nights in such locales are tailor-made for a cosy bonfire. Huddle around it, engage in conversations or singing, as the moonlight becomes your spotlight. You can also relish a delicious dinner (at an extra cost).     
Photography
The enchanting vistas around the estate make for wonderful pictures. Capture all the beauty through your camera lens and in your memory.
Set Out To Explore
Coorg's neighbourhood is dotted with places worth discovering. You'll see more of nature opening up to you at these marvellous sites.
Nagarahole National Park
Part of Nilgiri Biosphere Reserve, it is also a tiger reserve. Not only will you get to see the striped beasts but also Asiatic elephants, langurs, cheetahs, deers, nilgais and a variety of birds.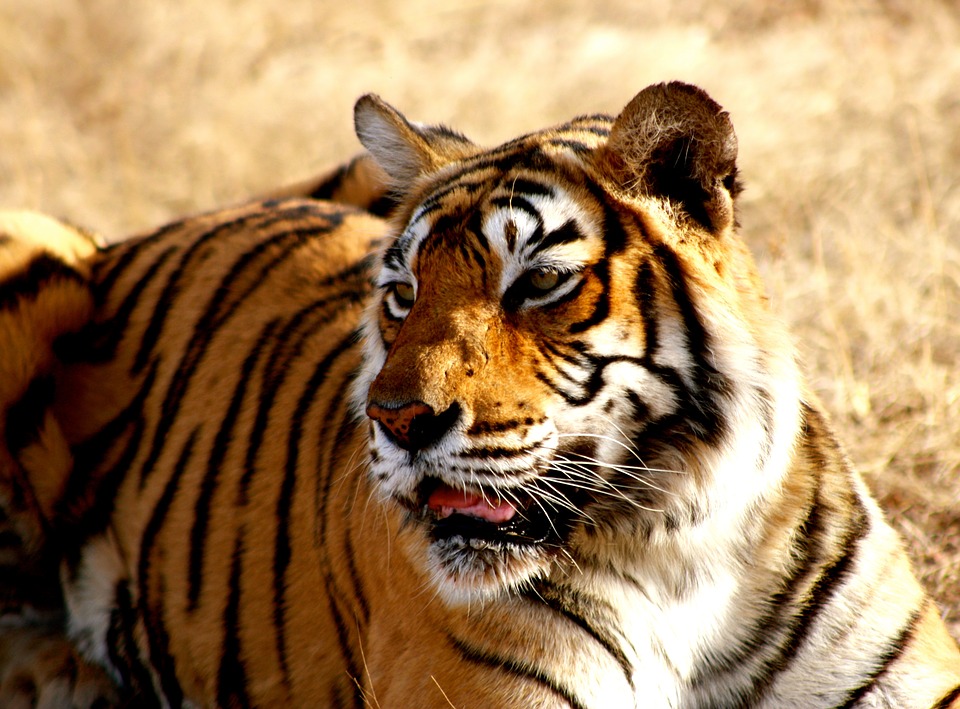 Dubare Elephant Camp
See the giant creatures in all their glory, at home in the natural habitat. You can also get up close with them and groom the elephants.

Give them a scrub bath, learn how to apply oil on their body, feed them and enjoy a 15-min ride atop their back.

Namdroling Monastery
Settled amidst the sandal groves, it is home to around 5,000 monks and nuns. The place upholds the teachings of the Buddha, and just seeing their prayer session calms you.
There are memento stores nearby from where you can pick silver jewellery and other Buddhist souvenirs.
Madikeri
This place has mind-blowing sceneries, majestic mountains, and a soul-stirring quiet environment. Spend a day here to take in the cool air, and visit the Madikeri Fort, Omkareshwar Temple, St. Mark's Church and Raja Seat.
 Iruppu Waterfall
What a sight they are! Cascading from stunning heights and gushing down with mighty force. Abbey Falls drop down from 70 ft., while the Iruppu Falls plunge down from 170 ft.
Even when it's not monsoons, they are an amazing sight. Hold your breath, they are going to take it away.
Barapole River
Get set for some serious adventure. Feel the adrenaline rush as you embark on the most exhilarating rafting experience in South India here.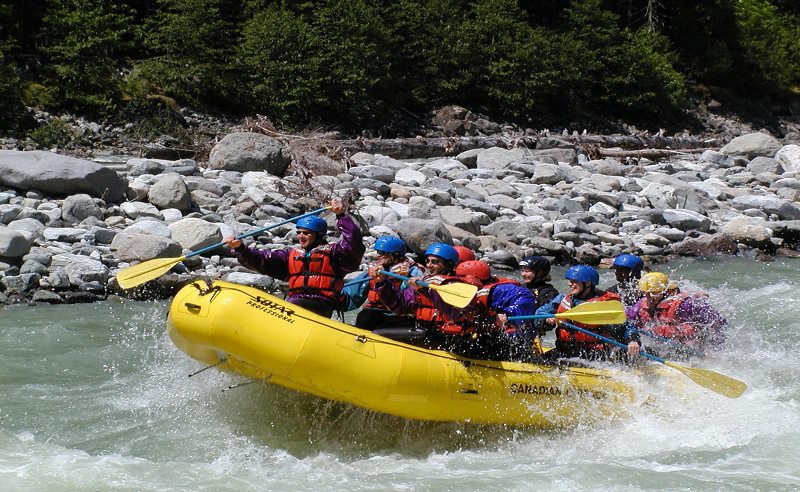 Run by professionals, one session of rafting will take you through five rapids of varying degrees of difficulty. Training in calmer waters is a must before you head down the river.
The Easiest Ways To Get Here

By Air
Nearest Airports: Bangalore (280 kms.), Mangalore (211 kms.) and Mysore (120 kms.)
By Train
Closest Railway Station: Mysuru Junction (90 kms.). You can board Rajyarani Express from Bangalore, which takes you to Mysore in 3 hrs., and then a bus or taxi from Mysore to Coorg.
 By Road
KSRTC (Karnataka State Road Transport Corporation) provides deluxe buses to Coorg on a regular basis from cities such as Bangalore, Mysore and Mangalore.
Visit Ama Plantations Trails and rejuvenate your mind, body and soul. Till you do that, immerse yourself in some online exploration here.  
Deets
Price: Rs 6000 for a room (prices may vary according to season)
Address: Ama Plantation Trails Coorg, Pollibetta Main Road, Pollibetta , Kodagu  Coorg India 571215