If the word "Concentered Influencer" itself had a face, it would have only blindly resembled Nuseir Yassin. For the 28-year-old Israeli-Arab travel vlogger, familiarly well-known to millennials and social media users as Nas Daily, the journey has been nothing short of extraordinary. He gained global fame through his fun 1000 daily one-minute videos. He would document most of his travels across the world, where he would take his audience to both – a homeless village in Hawaii and a luxury resort in Phuket.
In an exclusive gladdening conversation with Curly Tales' Kamiya Jani, Nuseir Yassin gives us a warm tour of his office in Dubai, insights on what it rightly calls to be a content creator, and his language about the future.
"Then I Realized, I Don't Want To Be A Free Bird"- Nuseir Yassin
Prevailing as an independent traveller is equal to residing as a free bird. That's exactly how the worth a million community of Nas Daily perceived Nuseir Yassin. A true blue free bird in human form. Whose one-minute videos stimulated thousands. Whose videos fueled the travelling alarm in almost everybody's mind. Who could possibly travel anywhere and everywhere at any given time.
While talking about the same, he stated that he does not want to live like a free bird anymore. At present, he only visions for that one place that he can identify as his address. As much as he looks forward to working on the Nas hamlet, he equally pushes for an abode where he could build upon it.
Also Read: Sunday Brunch In Dubai With Mouni Roy | Curly Tales
Casey Naistat Happened To Be Yassin's Inspiration Back Then
In January 2019, Yassin posted his 1,000th video on the Nas Daily Facebook page. While he was showing around the embellished corners of his office in Dubai, he mentioned how the roots to his success emerged.  He further shared that when he looked forward to Casey Naistat's videos, he anticipated them as his inspiration. That, if this YouTuber could make videos every day for 300 days, he could definitely brace himself for creating videos for 1,000 days. Constantly incorporating inspiration from established platforms is what makes him going and growing.
In February 2019, Yassin was awarded a Certificate Of Recognition by Department of Tourism Secretary Bernadette Romulo-Puyat for his videos featuring the Philippines on the Nas Daily Facebook page.
Also Read: Sunday Brunch With Zomato Ft. Nawazuddin Siddiqui & Kamiya Jani
Every Creator Does Not Need To Build A Company
When the question of a creator becoming a brand or a company arises, Nuseir Yassin's thoughts tend to make a difference. He doesn't believe in anything that is mandatory. He firmly considers that not every creator is bound to build a company. Where building a company is a tough job, creating videos is no less on the same page. Thus entirely focussing on one at a time is what Yassir swears by. The sheer necessity of having an exit plan for every creator is one of the most crucial suggestions that he conveyed.
Nuseir Yassin Fears That People Will Forget Him
It's been quite a while that Yassin doesn't really engage with his videos as much as he used to. He beautifully summarises that priorities do change and accordingly, even the concepts take a shape. So, for every creator who envisions building, influencing, and especially growing simultaneously, matching steps with algorithms would be the first and the most vital action.
View this post on Instagram
Vegan Is What Comforts Yassin
Regardless of how much of an engrossed influencer one could be, food is always this one zone of relaxation that everyone clings to. But with Nuseir, nothing bothers him more than his work. Just the very fact that he's consuming all-vegan, works for him. Rest, no such surrounding concerns him as much as his work does. Clearly, his obsession with his company is the prominence behind where he stands today.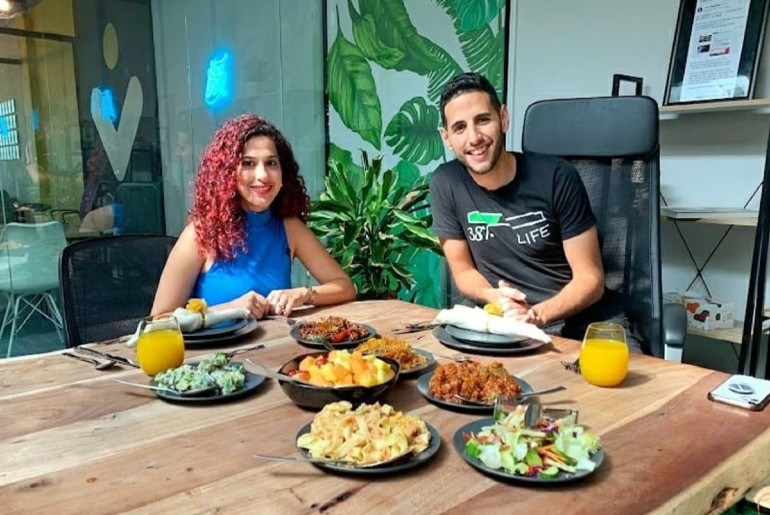 Also Read: Sunday Brunch With Riteish & Genelia Deshmukh X Kamiya Jani