Amid the hustle and bustle of Old Delhi's Chandni Chowk, lies the iconic Paranthe Wali Galli that draws foodies from far and wide for its mouth-watering varieties of parathas. At Paranthe Wali Galli, one can relish different types of parathas like aloo paratha, gobi parathas, lemon paratha, paneer paratha, tomato paratha, khoya paratha, papad paratha and even rabdi paratha, to name a few. Strolling through the ancient lanes, soaking in the old-world charm and biting on the piping-hot parathas here is a different feeling altogether. Interestingly, one of the shops in this lane also serves candy crush parathas. Surprised? Read on to know the deets.
The Paratha Is Filled With Jellies, Honey, Tooti Frooti and Dry Fruits
Food Blogger Chahat Anand recently uploaded a video of a candy crush paratha from Delhi's Paranthe Wali Galli that is catching the attention of foodies. The paratha is filled with jellies, honey, tooti frooti and dry fruits. It is served with aloo sabzi, achaar and chutney. If you've got a sweet tooth, the paratha will pamper every bit of you. But those who prefer spicy over sweet might find the taste cloying. The caption of the video reads, "Kisi candy crush khelne vale ka hi idea hoga ki bacho ko pasand aaega. Mko to kaafi sweet lga 1-2 bite se jyada nhi khaya gya merse to." ( Must be some the idea of a candy crush player so that kids like it. I personally found it too sweet.. Couldn't have more than 1-2 bites).
View this post on Instagram
Also Read: This Jumbo Halwa Paratha From Nagpur Is Getting Foodies Excited!
The Paratha Has Got Mixed Reactions From The Internet
While some users absolutely loved the paratha, many others were not pleased with it. One user wrote, "This would be great as dessert, but without sabji and chutney." Another commented, "Wow!! This looks pretty amazing & delicious." But another user stated,  "I will never try that." Another wrote, "Ahh I guess end is near… while seeing candy with sabji."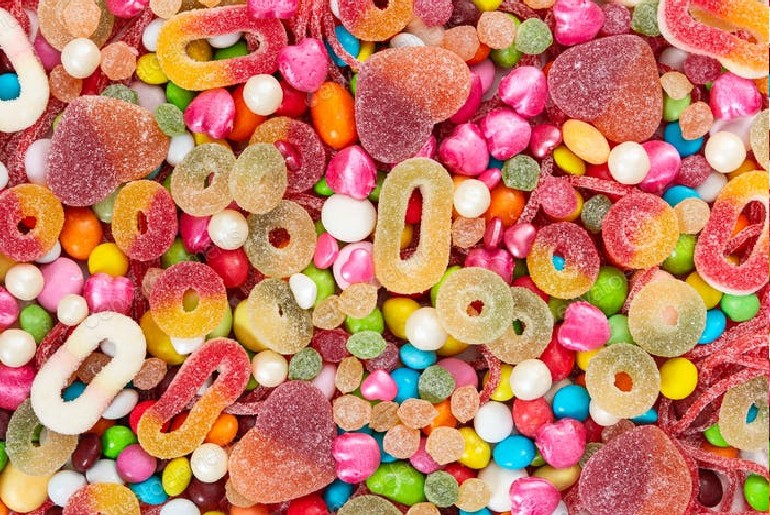 Also Read: Chocolate Golgappas In Indore, Mumbai & Kolkata Will Satisfy Your Sweet Tooth Cravings
Would you also try this sweet version of paratha? Meanwhile, Momo Paratha Is A Food Trend Too And The Internet Isn't Happy.