Do you remember those days when we would bunk our classes while chilling at our favourite spot on the campus? Or the days when we would spend hours in canteen doing mimicry of our teacher's? College life gives us so many memories to cherish forever. And if the college campus is vast and beautiful, life becomes even better, right? So here we list out the top gorgeous college campuses across India that make life feel like a vacation.
Also read: This Luxury Resort In Maldives Is Offering A One Month Remote 'Work & Stay' Deal For AED 156,000
1. National Institute of Technology, Karnataka
We may think that college near beautiful beaches are only seen in Bollywood movies, but the National Institute of Technology in Karnataka has it in reality. Spread over 295 acres with lush green surroundings, this college campus has a private beach including a lighthouse too! A college which has a beautiful view, a beach to chill and is one of the best colleges of NIT, which student wouldn't go to the campus every day? Karnataka's Mysore Dasara Festival Will Be Inaugurated By COVID Warriors; Low Key Affair This Year.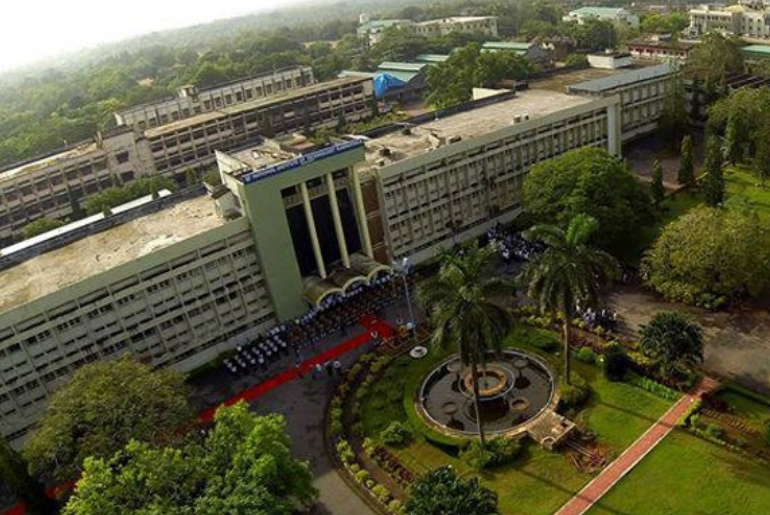 2. Jaypee University Of Information Technology
Spread over 25 acres of lush green stunning slopes of Waknaghat hills in Himachal Pradesh, the infrastructure of this campus is attractive for sure. With the green view, high mountains and all-year pleasant weather this place becomes all the more beautiful. Plus, the university has its own temple and helipad across the campus which gives it a very modern look. It's one of the best and gorgeous looking colleges in the mountains. Himachal Pradesh Set To Welcome Tourists; Bars Open To Serve Alcohol.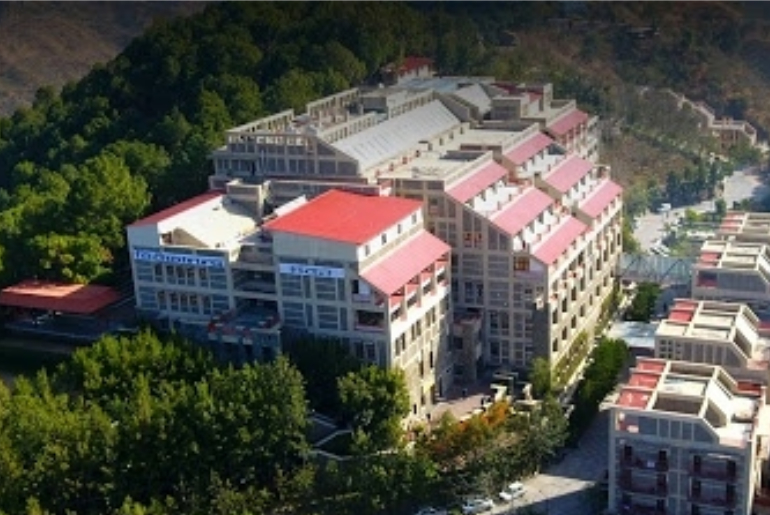 3. IIM Kozhikode
No one doubts the beauty of God's own country Kerala, so how can it stay behind when it comes to beautiful college campuses? IIM Kozhikode campus in Kerala is spread across twin hills which are part of the Western Ghats. It has an array of beautifully designed green trees too! So if you love mountains, you will fall in love with one of the most picturesque and oxy-rich campuses in the country especially during sunset when this campus is lit up, it looks no less than a dream.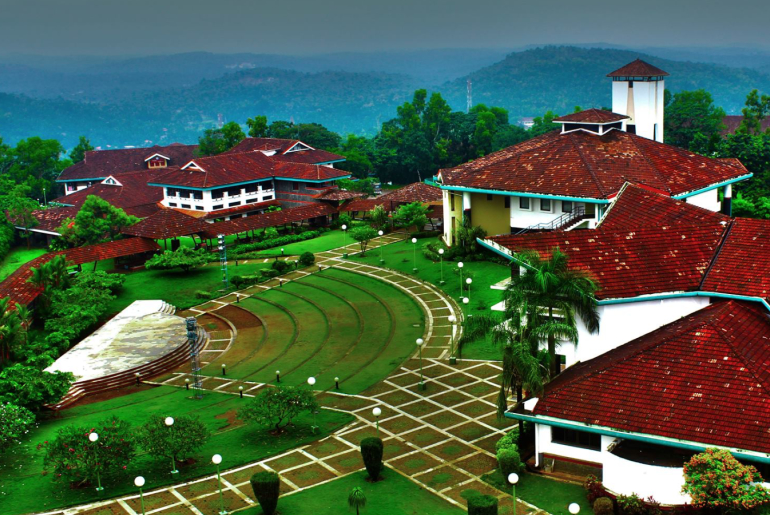 4. SSN College of Engineering, Chennai
This college is not located around any beach or hill station, but the aesthetic architecture and lush greenery of this college campus will definitely leave you speechless. Students studying here, call this college Oasis in a desert, It's one of the best engineering colleges in the country which is known for its education along with picturesque lawns, dark pink coloured beautiful trees, fountains and overall scenic setting. Chennai Airport Resumes International Flights: Airlines Restart Routes Between UAE & Tamil Nadu.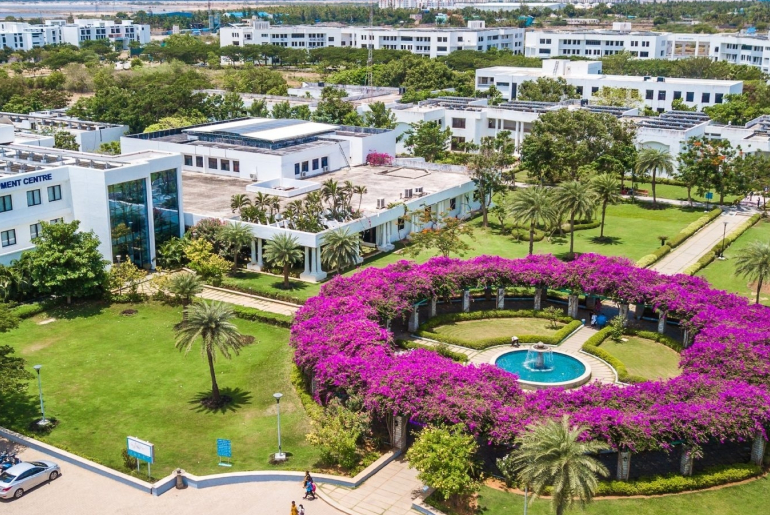 5. St Xavier's College Mumbai
St. Xavier's is one of the most popular colleges in Mumbai. It is known for its Indo Gothic architecture which is so pretty and eye-catchy. Apart from that, this campus has a beautiful chapel, and a leisure space called the woods which is known for its lush greenery. For many reasons, this is a dream college for students. This is on the list of best colleges, and along with that, this is also a preferred shooting location for movies. Did you know Kuch Kuch Hota Hai, Jaane Tu Ya Jaane Na and Main Hun Na were shot here?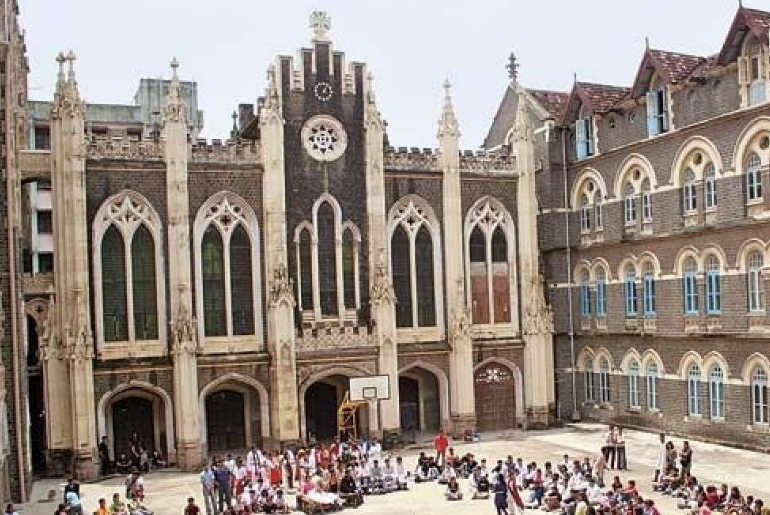 6. IIT Kharagpur
IIT Kharagpur has the largest campus of 2100 acres among all the IITs in India. It is believed that Swiss architects designed this college and the architecture here is worth a watch. There are swimming pools, gymnasiums, the outdoor and indoor stadium in this campus and even a Central library which is one of the largest of its type boasting 3,50,000 book collection. And yes, the gymkhana is the most beautiful part of IIT Kharagpur campus. Here's What You Need To Know About The Lockdown In West Bengal.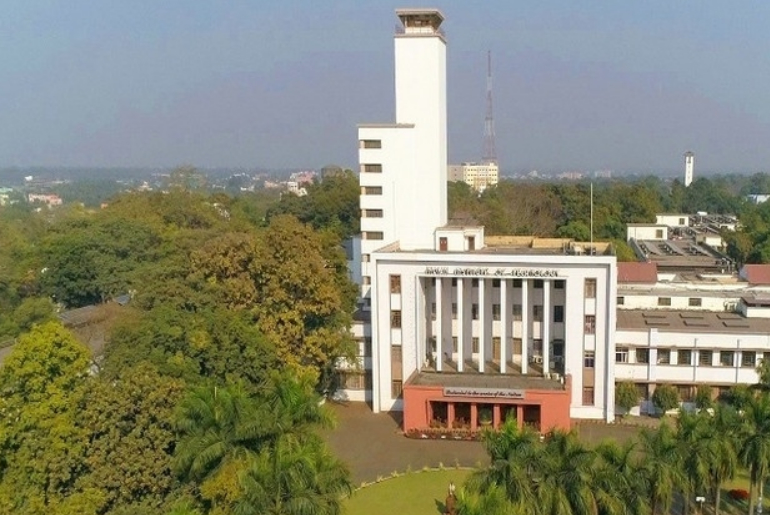 7. Indian Institute of Science, Bengaluru
Located at the heart of Bengaluru, spreading over 400 acres of area, Indian Institute of Science is one of the most sprawling green campuses with a height of 942 m. The highest point in entire Bengaluru, this campus harbours both exotic and indigenous plant species. This green landscape is a visual treat for those who love greenery and everything around nature, and it's tough to believe that we are talking about a college campus.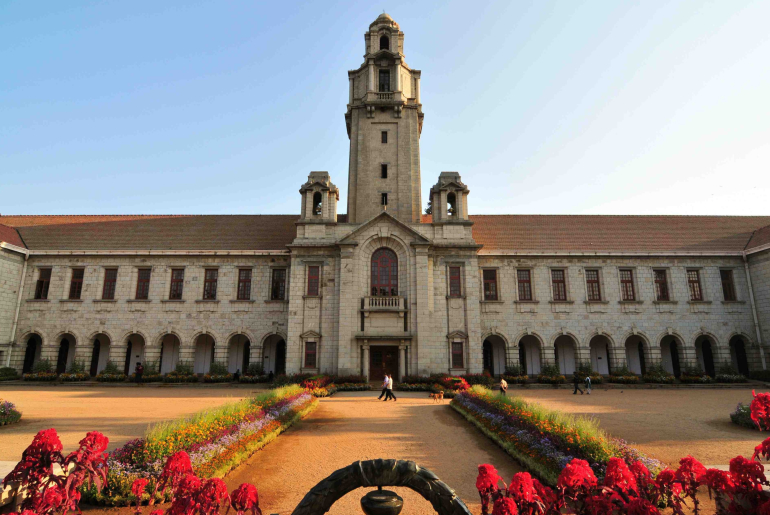 8. Hindu College, Delhi
Delhi colleges are known for its larger than life campuses, but on that list, Hindu College tops the chart. One of the oldest colleges in Delhi, this college is famous for its high cut-offs and best and spacious college campus. It has a pretty impressive architecture and beautifully landscaped gardens which make it an essential gem of Delhi university. Our favourite love saga Rockstar and Dil Dosti was shot here. These 6 Local Places In Delhi NCR That Give You Global Feel.
9. BITS, Pilani
BITS Pilani had to be on our list, after all, it's one of the largest college campuses in India. Spread over an area of 900 acres, the Birla Institute of Technology and Sciences is a beautiful campus which accommodates India's first technological museum and a beautiful Saraswati temple. The temple is built with only white marbles and covered with wooden paths. BITS Pilani campus looks so magnificent that you will start feeling as if you are in a different city altogether.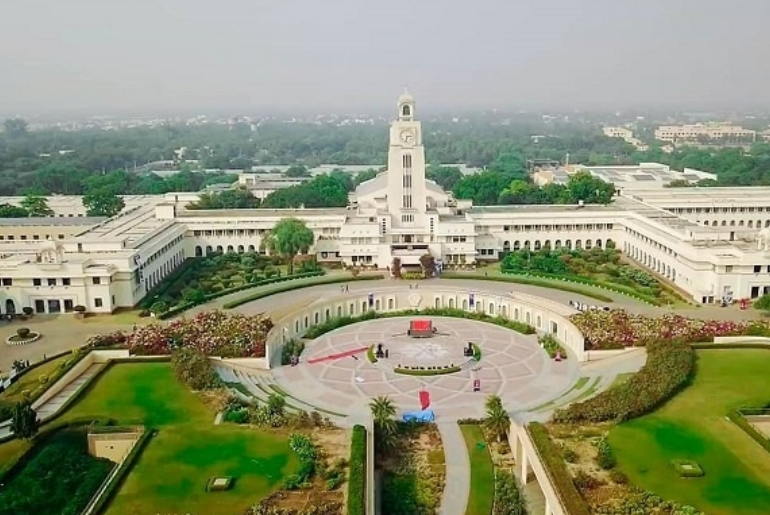 10. IIT Guwahati
Next one is IIT Guwahati which is situated on the northern banks of river Brahmaputra. On one side of it, it has a majestic Brahmaputra river and on the other side, hills and lush greenery. Spread over 700 acres, the campus is widely considered as one of the most mesmerising campuses in India. There's extra fun attached to watching sunset and sunrise at this scenic location. You will also notice several migratory birds flying here all day long.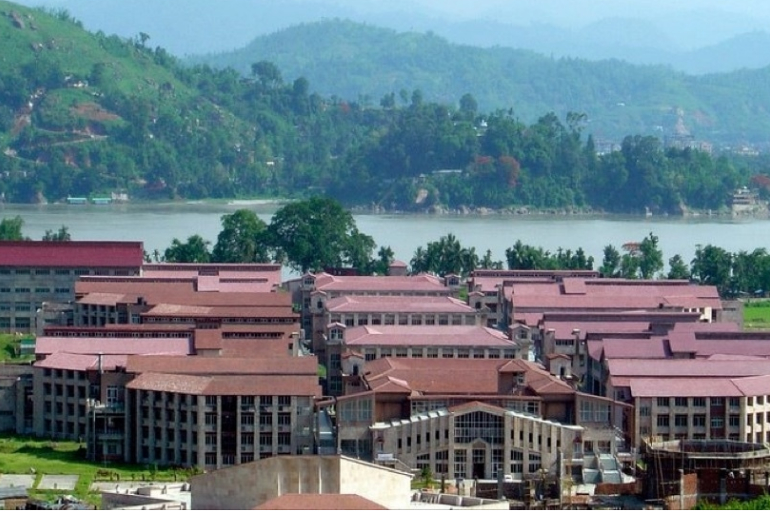 11. Forest Research Institute
Located in Doon valley, Forest Research Institute is one of the famous and oldest institutions of its kind. This 1300 acre campus has green forests, well-crafted and maintained gardens, glorious buildings which date back to the pre-independence era. The building was also listed in the Guinness Book of Records, as the largest purely brick structure in the world for some time. This greek-roman style architecture has witnessed many Bollywood films shot here, such as Rehna Hai Tere Dil Mein, Paan Singh Tomar and Student Of The Year.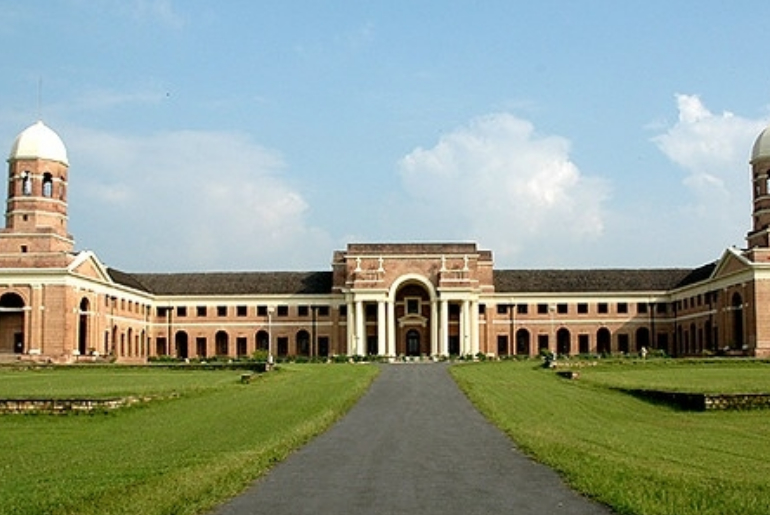 12. NIT Srinagar
Any college in a beautiful place like Srinagar has to be breathtaking. NIT Srinagar is unarguably one of the most gorgeous college campuses in India. During winters, you will also witness snowfall here, and it literally looks like a white wonderland. The snow-covered lanes, beautiful hills, Dal lake which is at the backside of the college and Hazratbal Shrine which is also at a walkable distance add a lot to its charm. Located in Kashmir valley and surrounded by the scenic Himalayan ranges itself makes it number one on our list. Srinagar Residents To Soon Grow Their Own Food As Kitchen Gardens Become Mandatory.
Well, that was our list of the top 10 gorgeous college campuses across India, not just these. There are many such college campuses in India which can be easily confused for a resort. Just wander around the campus and embrace its beauty. Do let us know in the comment section, if you have passed out of any of these colleges. Don't forget to share this article with your friends, after all; it's time for a happy reunion.