This Diwali, you can be at the Great Rann of Kutch in Gujarat. The Tent City Kutch in the White Rann of Kutch is reopening its doors to tourists from November 12, just two days before Diwali. One of the most happening celebrations of India, the Rann Utsav 2020-21 is going to take place in the white sands from November 12 to February 28. The Rann Utsav takes places at the Dhordo village, which is nearly 80 kilometres from Bhuj in Kutch. Rann Utsav not only allows tourists to experience full moon on the barren desert but also lets them get a flavour of the local culture, cuisine and hospitality. Also, authorities will take up all the precautionary measures to ensure the safety of the tourists amid the ongoing coronavirus pandemic.
Rann Utsav 2020-21 To Take Place From Nov 12 To Feb 28
The Rann of Kutch in Gujarat is opening the Tent City Kutch to tourists from November 12 to February 28, for the grand Rann Utsav. The Tent City in Kutch covers a sweeping expanse of more than five lakh square metres. More than 350 tents are set up at the Dhordo village for the festival. The celebration is marked by several folk performances, singing, and dancing. Camping under the starry sky is one of the major attractions. Tourists also get to witness spectacular sunrises and sunsets on the salt desert.
A fair takes place during this time showcasing local handlooms, handcrafted decorative items and more. A camel cart is the best mode of transport at Rann Utsav. The festival organisers are now taking bookings for the festival directly through the Rann Utsav website. At the festival, you can also take part in adventure activities like skyzilla and paramotoring. Meanwhile, tourists in Gujarat will now be able to enjoy a seaplane ride from Sabarmati Riverfront to the Statue of Unity.
Also Read: A Sindhi Holy City, Jhulelal Tirthdham; By Sindhis, For Sindhis In Kutch, Gujarat
Tourists Can Visit Kalo Dungar And Siyot Caves Near The Rann Of Kutch
The Great Rann of Kutch is a salt mire nestled in the Thar Desert in Gujarat's Kutch District. Also, it is one of the biggest salt deserts in the world. It is larger than the Bonneville Salt Flats and is spread across an area of nearly 7,500 square kilometres. Parts of the salt plain are blanketed with mangroves, marshes and wilderness. A breathtaking silence prevails in the deserted expanse of Kutch.  The void predominant in the desert is splendid and can detach us for some time from the stresses of the daily routines. From the Rann of Kutch, tourists can also visit nearby attractions like Kalo Dungar, Siyot Caves and Kutch Fossil Park.
New Precautionary Measures Have Been Adopted
The festival authorities are taking up all the precautionary measures amid the COVID-19 pandemic. According to a T+L India report, regarding the safety measures, Finance and Operation Manager, Lallooji & Sons, Bhavik Sheth, said, "New cleaning and disinfection procedures have been adopted, with an increased focus on common spaces such as vehicles, reception area, dining hall, haat area, adventure sports zone, and others. The entire staff has been trained in the COVID-19 protocols and has been asked to wear face masks and protective equipment at all times. The whole premises will be regularly sanitised. Measures have also been put to ensure social distancing. We have left no room for any error so that guests do not have any reason to be worried."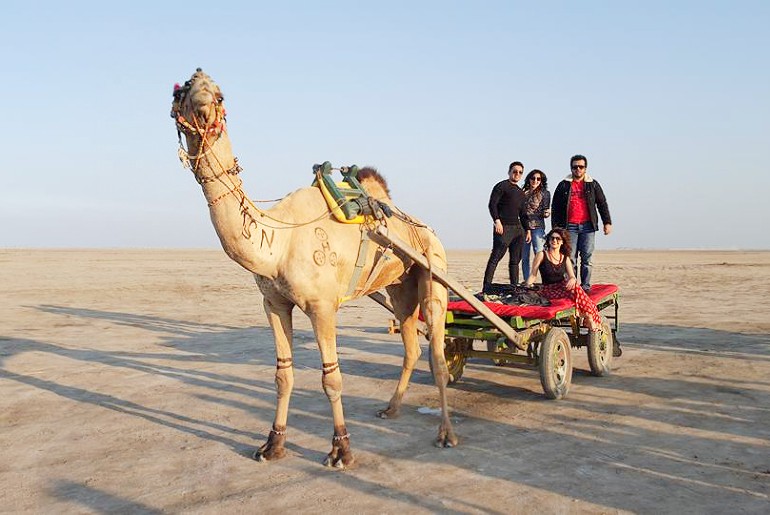 Also Read: Unbelievable! Evidence Of 1,72,000 Year Old River Found In Rajasthan's Thar Desert
This is definitely a piece of great news for the travel buffs. On that note, here's a look back at the Kutch Utsav of 2016: