Mother nature is known to have excellent healing properties. A repose amid the serene expanses of greenery, ringed by lofty mountains, can be a perfect remedy for a stressed soul. And you can enjoy this experience after lockdown while socially distancing yourself from others. Wondering how? Well, CAMPING is the answer. It will help you stay away from home and at the same time keep safe distances from others. There are many treasure troves in India where you can go for breathtaking camping experiences. With a slew of adventure activities, bonfires, oven-cooked food and loads more, these experiences will get your adrenaline rushes to the peak. We've listed down 10 best camping grounds in India that should definitely be on the bucket list of every traveller. Read on!
1. Golddrop Camp. Sarchu, Leh-Manali Highway
Sarchu is a picturesque destination that falls on the way from Leh to Manali. If you want to detach yourself from the outside world, then this is the place where you need to be. We mean it literally, as once you'll be there, you won't get network on your phone. The camping ground is situated around 240 kilometres away from Manali at a height of 4,200 metres. It also marks the starting point for the most sought-after Zanskar trek. Here are the top five reasons why you must camp at this hilly paradise.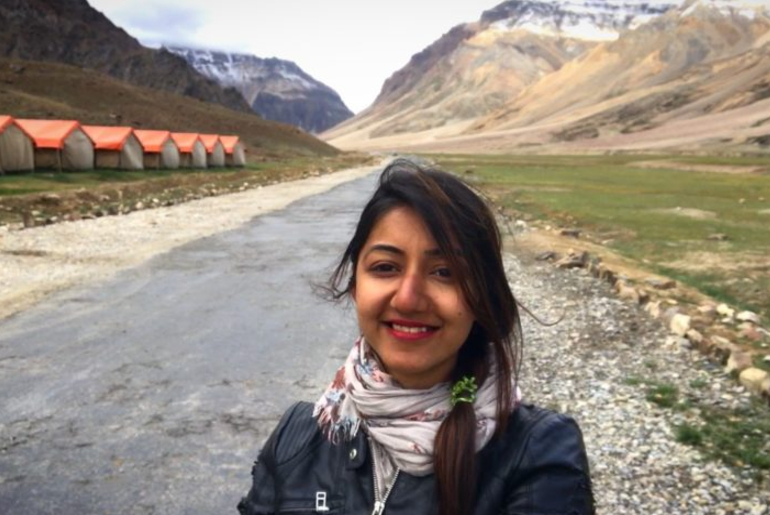 Website | Here
Best Time To Visit | February to April
2. Chandrataal Camp -UC, Chandra Taal Lake, Himachal Pradesh
The excellence of Spiti Valley doesn't need much introduction. With snow-capped mighty hills, rich flora and fauna and chilled winds, Lahaul and Spiti Valley in Himachal Pradesh are the dream destinations of many travel buffs. The crescent-shaped Chandra Taal Lake is located at a height of about 4300 metres above sea level. There are many campsites in proximity to the sparkling water body, one of them is the Chandrataal Camp-UC.
Contact | 083202 25255
Best Time To Visit | September to October
3. Baghmundi Nature Camp, Purulia, West Bengal
A lesser-known rocky expanse in the Purulia district of West Bengal, abound by forests, the Ajodhya Hills is a wonderful pick for an easy-on-the-pocket camping experience. The Bangmundi Nature Camp is nestled in the Sonkupi village near Baghmundi. A few kilometres away from this campsite is the Marble Lake, which is also known as the Grand Canyon of Bengal. While you're here, you can also take hiking trails down the rugged mountains to view some marvellous waterfalls, like the Bamni falls. The guys out there can also arrange special 'Chhau dance' and 'Santhali dance' performances along with campfire. Other places that you can visit from here are the Khairabera Dam, the Chorida village ( known for making Chhau Masks), Tarpania Lake and loads more. You can also ask the locals to fetch you palm wine or toddy, oozed out from date palm trees in the wee hours of the morning.
Website| Here
Best Time To Visit | October to February
Also Read: Camping Emerges As The Most Popular Way To Travel Post Lockdown
4. The WanderBug, Sonmarg, Kashmir
Sonmarg can be a great pick for summer camping, to escape the scorching heat of the torrid cities. It is just a couple of hours drive from Srinagar airport. The WanderBug camp has a mind-boggling location, right beside the Sind river. You can stay in the camp, treating your eyes on the scenic beauty of the vistas around it, or step out to drench your feet in the river water. The decor of each luxury tent at this campsite has a Kashmiri touch along with sit-out facilities. Noteworthy places to visit in Sonmarg are the Thajiwas Glacier and alpine lakes like Kishansar Lake, Gadsar Lake and Vishansar Lake. You can visit Sonmarg at any point of the year, except during the harsh wintertime. You might also like to visit the nearby Kalaroos Caves, about four hours away from Sonmarg.
Website | Here
Best Time To Visit | Any time of the year, leaving the harsh wintertime
5. Royal Desert Camp, Pushkar, Rajasthan
Immerse yourself in the tranquillity of the Great Indian Thar Desert while enjoying the cultural charm of Rajasthan at the beautiful Royal Desert Camp at Ganaha village, around 600 metres from Pushkar. There are ample places to explore in the historic town of Pushkar like the Brahma Temple, Rangji Temple, Sri Panchkund Shiva Temple and Man Mahal Palace. You can also take an adventurous camel ride through the sweeping desert. Try to make your plans during the time of Pushkar fair ( takes place during late October or early November) to experience the artistic extravaganza of the place. On that note, here are 5 reasons to visit the Pushkar fair.
Website | Here
Best Time To Visit | November to March
Also Read: Camp At Thar Desert With Oasis Camps, Rajasthan
6.  Eco Camp Nameri, Assam
This camping ground is located in the foothills of the Eastern Himalayas in the heart of the Nameri National Park. By booking your stay here, you can wake up to the chirruping of numerous birds, trek through the deciduous forests or raft through the swift-flowing Jia Bharoli river. The Nameri National Park is known as a birdwatcher's paradise with about 370 species of birds like ibisbill, white wind wood duck, black stork and rufous necked hornbill. Other than birds, Nameri is also considered as an elephant reserve. Apart from these, one can also spot barking deer, wild boar, sloth bear, sambar, dhole, tigers and more at this place.
Website | Here
Best Time To Visit | Any time of the year, leaving the monsoon months from July to September
7. Coorg Planter's Camp, Coorg
The sacred groves, the smell of coffee beans, the lush green forests and mighty hills, you can experience it all at Coorg, Karnataka. Coorg Planter's Camp is an unconventional forest camp at Kirudale, Madhapur of Coorg District. While staying at the camp, you can take a stroll through the old forests in the midst of Coorg's famous coffee and cardamom plantations.
Website | Here
Best Time To Visit | September To June
8. Watermark Camp, Ladakh
The Watermark Camp is located along the world's highest saltwater lake, the Pangong Lake, at an altitude of about 14,200 feet, in Ladakh. It overlooks the magnificent Changchenmo Range. The lake keeps changing colours at different parts of the day and looks profoundly mesmerizing during the sunrises and sunsets.
Website | Here
Best Time To Visit | May to September
9. Sujan Jawai, Rajasthan
Though a bit expensive, the tented suites of Sujan Jawai will give you an unforgettable camping experience. Jawai is home to majestic leopards that roam around freely in the mountainous expanses. At Sujan Jawai, you will get the vibes of the rustic culture and can also try our taste buds on the authentic local delicacies. You can choose between their Royal Tented Suite or Family Tented Suite.
Website | Here
Best Time To Visit | September to May
Also Read: Romantic Getaway in Rajasthan At Damodra Desert Camp
10. Moustache Mermaid Camping, Goa
Witness the waves crashing on the beautiful Madrem beach of Goa by booking your stay at Moustache Mermaid. The campsite has small tents pitched in a line with separate locker rooms and free Wi-Fi. What's more, there have also got a bar in the area so that you won't need to go far when you need your boozy dose. Many a time, they put up karaoke sessions too. Apart from camping, they provide hostel options as well. This campsite is much reckoned among many foreigners and will give you a raw and luxurious feeling at the same time. Meanwhile, allow us to take you on a stunning virtual tour to Goa.
Website | Here
Best Time To Visit | November to February
Also Read: 9 Bollywood Movies That Will Remind You Of Goa And Its Beauty
If you're in the mood of camping after the travel bans are lifted, try to take the road and travel by your personal or a rented car. Avoid taking too many halts and keep a sanitizer handy. Also, be extra careful and keep the hygiene protocols in mind while using the washrooms at the campsites. As per reports, camping is emerging as the most popular way to travel post lockdown. So, once it's safe, pull out your rucksack, pack your food and gears, along with some extra face masks and gloves and flee away!