As the COVID-19 curve is seemingly flattening, many nations are gradually opening up. After speeding up vaccination drives, countries are taking steps to welcome travellers and resume other sectors too. But the scary part is, the virus is not gone yet. China just witnessed a new outbreak of domestically transmitted COVID-19 infection. Cases are rising in Russia and the Czech Republic too. Amid the new fears, many places are going into lockdown again. They are shutting down restaurants, educational institutions and are even imposing night curfews. In India, cases are rising in Kolkata after Durga Puja celebrations. Read on to know the details.
New Restrictions Imposed In Russia, China, Latvia And The Czech Republic
Russia is going on a nationwide lockdown from October 30 and the restrictions will be in place at least till November 7. In the capital city Moscow, the lockdown will begin on October 28. Under the newly imposed lockdown, all shops and educational institutes will remain shut. Only shops selling essential goods will be allowed to operate. Restaurants and bars can allow only takeaways and deliveries. In Europe's Latvia, a lockdown will be in place from October 21 and November 15. A curfew will be in place from 8 PM to 5 PM. Restaurants, shops and schools will remain shut.
China has also imposed a string of restrictions amid the surge in cases. Travelling has been banned in several parts of China. The Beijing marathon has been postponed. In the Czech Republic, COVID-19 certificates are mandatory for entry to restaurants and bars. Masks are mandatory for all kinds of indoor events.
Also Read: 3 Ways Contactless Payment Is Redefining Travel And Shopping In The Times Of COVID-19
In India, Kolkata Is Witnessing A Rapid Surge In Cases After Durga Puja Celebrations
In Kolkata, people flocked in overwhelming numbers to pandals, restaurants and more during Durga Puja 2021, which started on October 11. During the five days of the festival, the lanes of the city got overcrowded with desperate people, who broke free from all restrictions to celebrate the festival. And now, cases are rising again in West Bengal. On October 25, the city reported around 989 new cases. Health professionals are worried that the numbers might increase more in the coming days.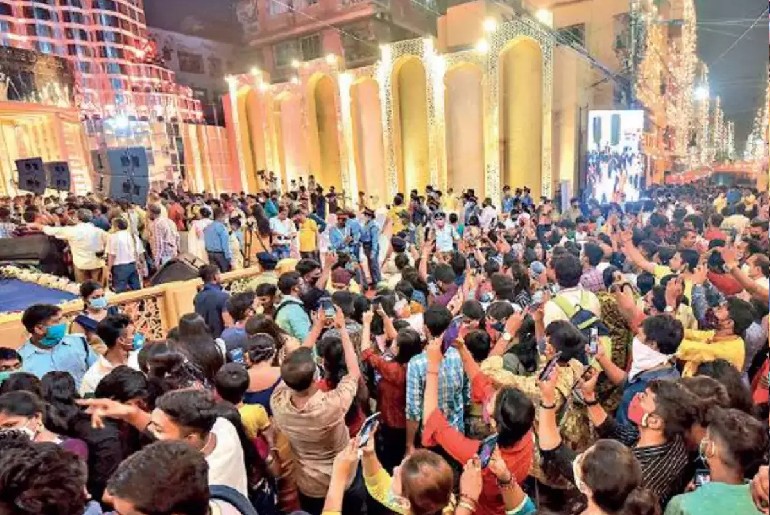 Also Read: Thailand Turns Roofs Of Taxis Into Mini-Gardens To Feed Staff Amid Pandemic
The rising numbers throw up the question, is it safe to travel yet or should we hold our plans for a few more days?