Travel is one of the worst-hit industries during the pandemic. The Hong Kong Tourism Board announced that total number of visitor arrivals in 2020 was 3.57 million which is a 93.6% drop from 2019. Arrivals in Hong Kong in January 2020 alone accounted for the majority of the annual travel. As COVID-19 started to spread worldwide in February, Hong Kong limited entry to overseas visitors and introduced stringent quarantine measures. Now, in a bid to attract tourists to Hong Kong, the country has shortened quarantine for vaccinated travellers from 14 to 7 days. Once this news came out, there has been a rise in searches on travel websites.
Also read: Paris, Hong Kong Top The List For Being The Most Expensive Cities To Live In During The Pandemic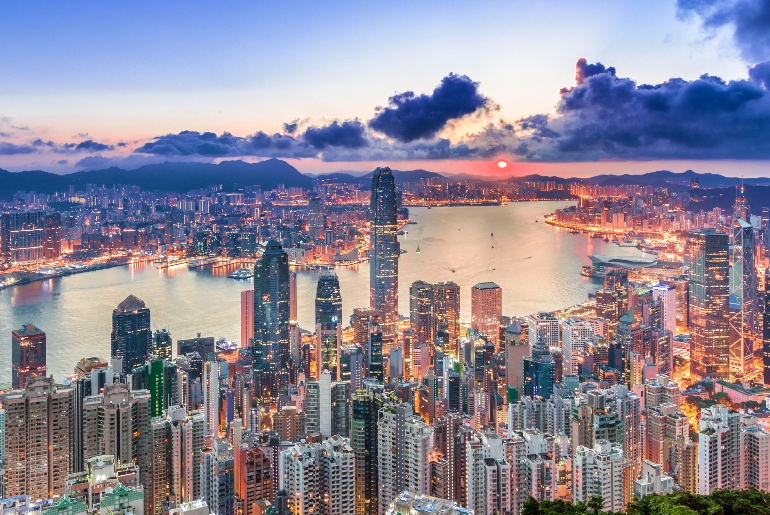 Number Of Tourists In Hong Kong Reduced To Zero
Most arriving in Hong Kong after that were visiting family members or travelling for other essential reasons. The number of tourists reduced to zero. However, The Hong Kong Tourism Board has renewed its strategies and approach in response to the pandemic. Tourists Visiting Ayodhya Can Go For Guided Tours & Heritage Walks Soon
Hong Kong Introduced New Domestic Travel Initiatives
As visitors could not come to Hong Kong, they used the downtime to improve the city's atmosphere and ambiance while maintaining its international exposure. Visitors could visit Hong Kong as soon as the COVID-19 situation eases. The tourism board is well prepared for the resumption of travel in 2021. There will be new products and itineraries and enhanced service quality to ensure visitors feel safe and warm. Delhi's Weekly Markets To Get Global Makeover Like London & Hong Kong Markets.
Key initiatives of the HKTB
With visitors unable to travel, the HKTB launched the first-of-its-kind promotion to encourage Hong Kong people to be tourists in their city to boost domestic consumption. A "Holiday Home promotional platform was launched, which is a one-stop platform offering in dining and retail outlets and attractions. A Free Tour program was then launched where visitors could redeem a quota for a free local tour upon spending HK$800 in retail or dining outlets.
After the positive response to the Free Tour program, the tourism board is looking to include trade partners to explore the possibility of a similar campaign. The future of domestic travel in 2021 looks bright for Hong Kong.