If you Google, you will realise that there are only a handful of pictures of Amsterdam's Red Light District available online. Taking snaps is not permitted in this district as many prostitutes have kept their profession 'discreet'. If you still don't care and want to click, be prepared to be lashed out by one of them from the window (yes, it happened with me!). But, have you ever wondered what's the scene like in the famous De Wallen? You must have created multiple sketches in your head, but Amsterdam's Red Like District is nothing like what you think.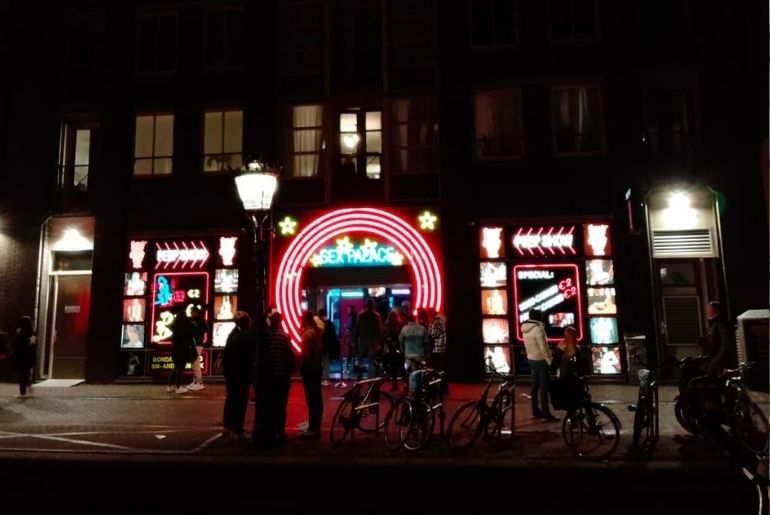 5D Porn Theatres, Cannabis Shops, And More At Red Light District
Amsterdam, as we know it is a party destination and this narrow alley in the city is filled with sex shops and 5D porn theaters, bars, and cannabis shops. While the street looks pretty deserted during the day, you can watch women standing behind illuminated glass doors during the night. If you are not the party type, you can take a stroll in the Red Light District during the day.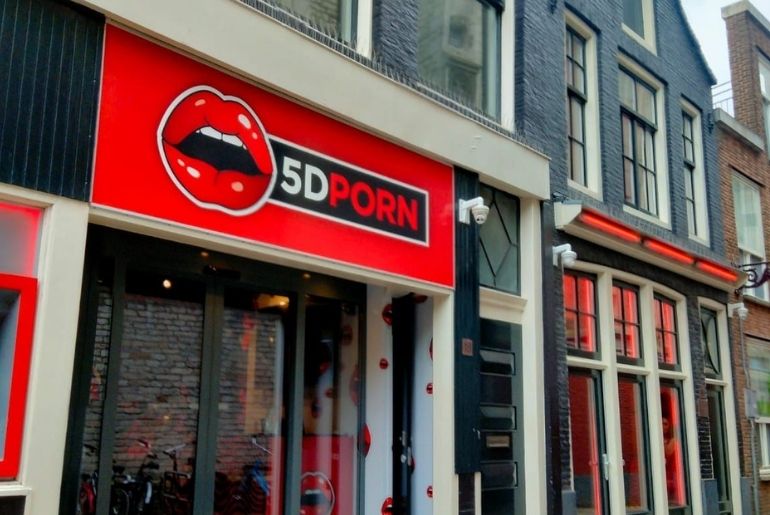 De Wallen Street Has LIT Bars And Lounges
Ever wondered why Amsterdam is a dream bachelor and bachelorette destination? It is because it has a lot more to offer apart from all the striptease and lapdance. You can head to the Funny Photoshoot studio and get yourself clicked dressed as red-light workers posing on the windows! Yes, you can go all out with your party in this district with all the super LIT bars and lounges. A special mention needs to be made for the Hangover Information Center which offers products to reduce morning-after symptoms.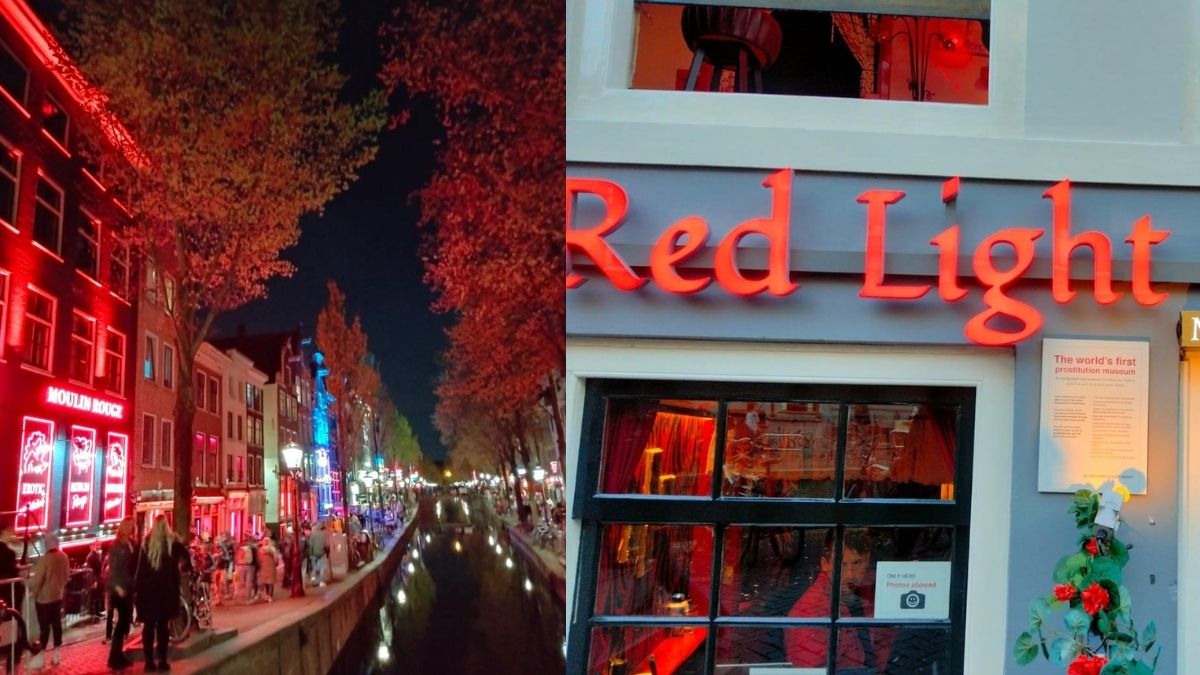 Hotspot Of Erotic Adventures For Stags And Couples
Although the red light district is known for window brothels, the area isn't exclusively about prostitution. There is more this district has to offer. Can you guess what? You can buy out passes for live porn and live sex shows. However, if you are someone who is opposed to all the erotic adventures, take an informative tour around the Museum of Prostitution which will cost you around 10$. In this tour, you can learn about all the red light secrets.
There is also a day-care centre for moms and daddies who wish to drop off their kids inside.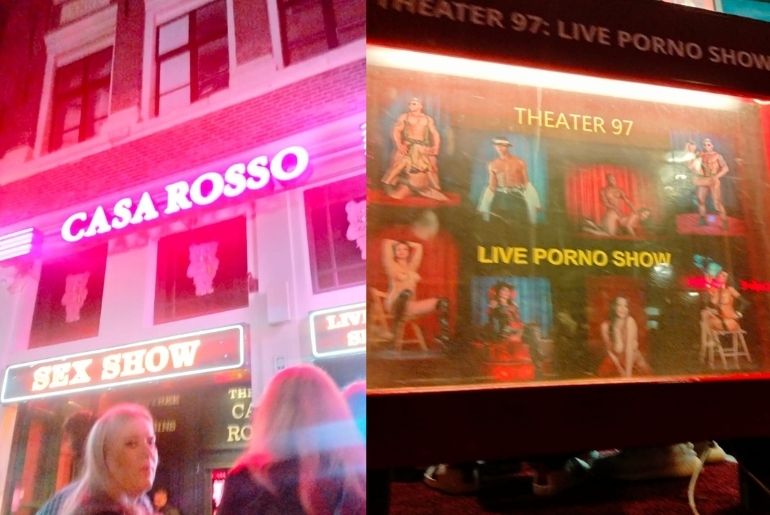 Sex Workers Must Pay Income Tax In Amsterdam
Tinted with eerie red light, women stand at the windows in lace underwear. While one plays with her phone, the other applies lipstick not bothering to glance at the leering men. No doubt, prostitution is legal in De Wallen where women accept credit cards. However, the sex workers must officially register and also pay income tax. Unruly behaviour is not allowed in this district. You can see cops patrolling at night to ensure the safety of the courtesan, masseuses, escorts, and the likes! In case, a client gets out of hand, a sex worker can press the emergency button and a siren will sound across the area.
I hear that the area is going some major under haul to protect the sex workers. There are talks of shifting the brothels outside the city and stopping touristy tours on the district.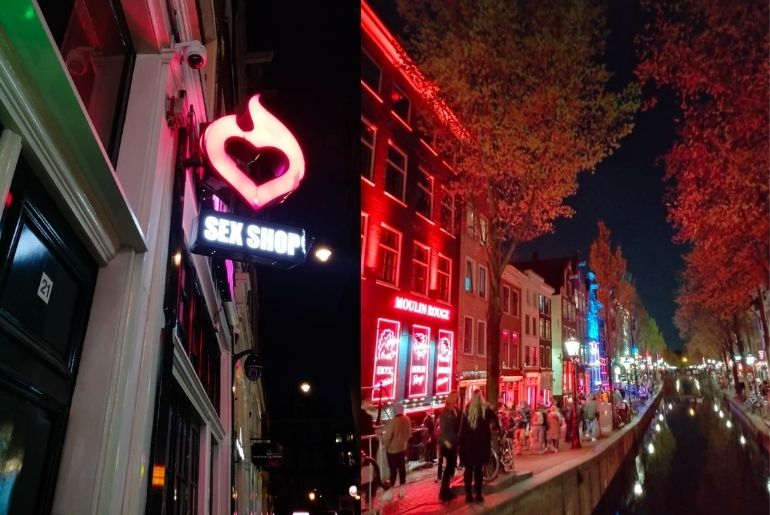 The Red Light District Is A Crowded Lane
The Red Light District is a crowded alley. De Wallen red-light district has been one of the city's most visited neighborhoods, thanks to its window brothels. But the historic area has become a spectacle in recent years, thanks to a dramatic rise in tourists in Amsterdam. I learned from the locals that on some evenings, there are over 300,000 visitors in the Amsterdam centre.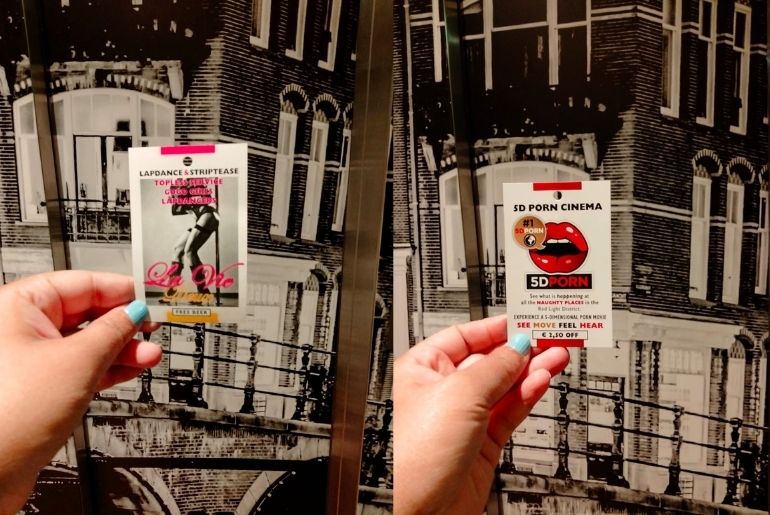 Amsterdam's Red Light District may not be everyone's cup of tea but for me, it was a whole new world of freedom (some may call it a sin).