Amid escalating tension between Ukraine and Russia, Ukraine announced that it has closed its airspace amid Russian military operations. Thousands of Indians are still waiting to fly back home amid all the tension. And while many more stay stranded in Ukraine, Air India flight turned around after the Ukraine airspace shuts. Meanwhile, The Narendra Modi-led government is leaving no stone unturned to arrange evacuations flights for stranded Indians in Ukraine. The Indian government evacuated more than 60% (20,000) of Indian students stranded in war-torn Ukraine. The government is leaving no stone unturned to rescue the rest of the Indians stranded in Ukraine.
Apart from Air India and Indian Air Force Flights, 'Operation Ganga' has been implemented to evacuate Indian Nationals who crossed into Romania, Hungary, Poland and other neighboring countries of Ukraine. As reported by ANI, the Indian government is bearing all the expenses of travel.
Indian Embassy Announced Fresh Advisory For Stranded Indians
The Indian Embassy in Kyiv issued a fresh advisory for stranded nationals in Ukraine. The embassy asked nationals wh are unable to travel for evacuation to wait for further development and stay in groups. The embassy has asked Indians to keep a tab of the current situation and remain in groups. They are also advised to carry enough essentials (food and cash) and follow existing instructions on safety and security. The embassy has also asked nationals to use nearby railway stations to move out of regions of conflict and proceed towards Western regions.'
Weekend curfew lifted in Kyiv. All students are advised to make their way to the railway station for onward journey to the western parts.
Ukraine Railways is putting special trains for evacuations.

— India in Ukraine (@IndiainUkraine) February 28, 2022
Given the escalating tension in the war-torn Ukraine, Indian embassy has advised the stranded Indian nationals to leave Kyiv urgently. In a tweet, the Indian embassy urged nationals to leave Kyiv preferably by available trains or through any other means that is available.
Indians Can Travel From Ukraine Via Doha Under Air Bubble Arrangement
However, Indians returning from Ukraine can now travel via Doha under India's bilateral air bubble agreement with Qatar. The Government of India, Ministry of Civil Aviation lets passengers from Ukraine to travel by transit under air bubble arrangement. India in Qatar announced on Twitter that it would allow passengers from Ukraine to travel via Doha in Qatar.
Government of India, Ministry of Civil Aviation has allowed passengers traveling from Ukraine to travel by transit under India- Qatar bilateral air bubble arrangement.

— India in Qatar (@IndEmbDoha) February 24, 2022
India issued a travel advisory for its citizens in Ukraine, asking them to leave the country temporarily.  Amid the uncertainties in Ukraine, the Indian mission Kyiv urged Indians, especially students whose stay isn't essential, to temporarily leave the country. The advisory issued on February 15 asked Indian nationals to keep the Embassy informed about their status, so the Embassy can help them when needed.
The USA, Canada, Japan Also Called Back Their Nationals From Ukraine
On February 15, India advised its citizens to consider leaving the country temporarily. Indian students in Ukraine, who don't need to stay are asked to leave. Countries like the United State of America, Italy, Germany, Britain, Ireland, the Netherlands, Slovenia, Japan, Saudi Arabia, Israel, Belgium, Canada and Luxembourg have called off their nations in view of uncertainties in Ukraine. While Russia denies any plans of invading Ukraine, it already controls the Crimea territory and also supports separatist forces in the Donbas region.
Also Read: Dubai Airport: World's Busiest Travel Hub Becomes Fully Operational For The First Time Since Pandemic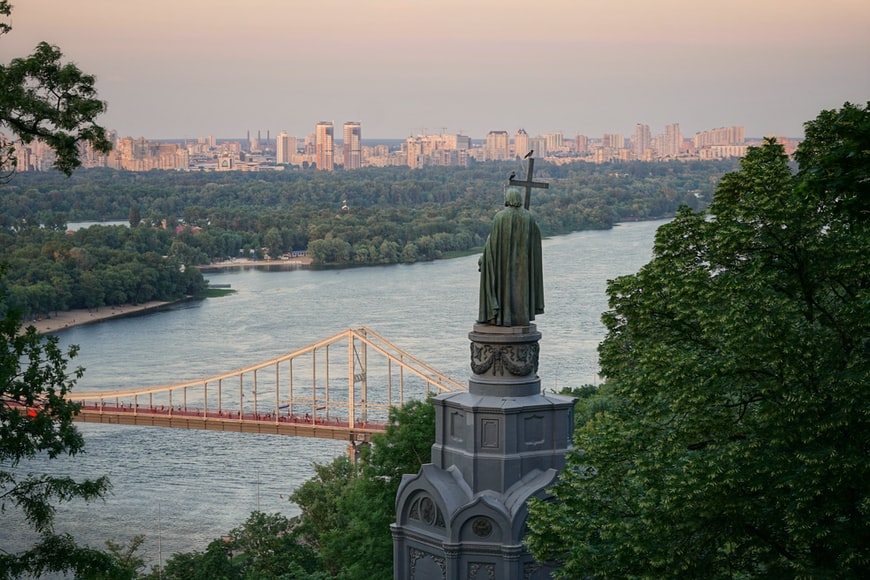 Also Read: UAE Salaries: Highest Paying Jobs In Dubai Right Now!