All international passenger flights to and from India remained suspended from March 23, 2020, due to the covid pandemic. The travel ban which was put in place last year, has continuously been extended each time. After a long pandemic hiatus, India will resume scheduled international flights from December 15. The Civil Aviation Ministry said, "The matter of resumption of scheduled commercial international passenger services to and from India has been examined in consultation with the Ministry of Home Affairs, the Ministry of External Affairs and the Ministry of Health and Family Welfare and it has been decided that scheduled commercial international passenger services to and from India may be resumed from December 15, 2021."
Now, the Tourism Ministry has said that international tourists might travel to India as soon as January 2022, according to an India.com report. Tourism Ministry's Additional Director General Rupinder Brar made the announcement. He added that the exact dates will be announced soon.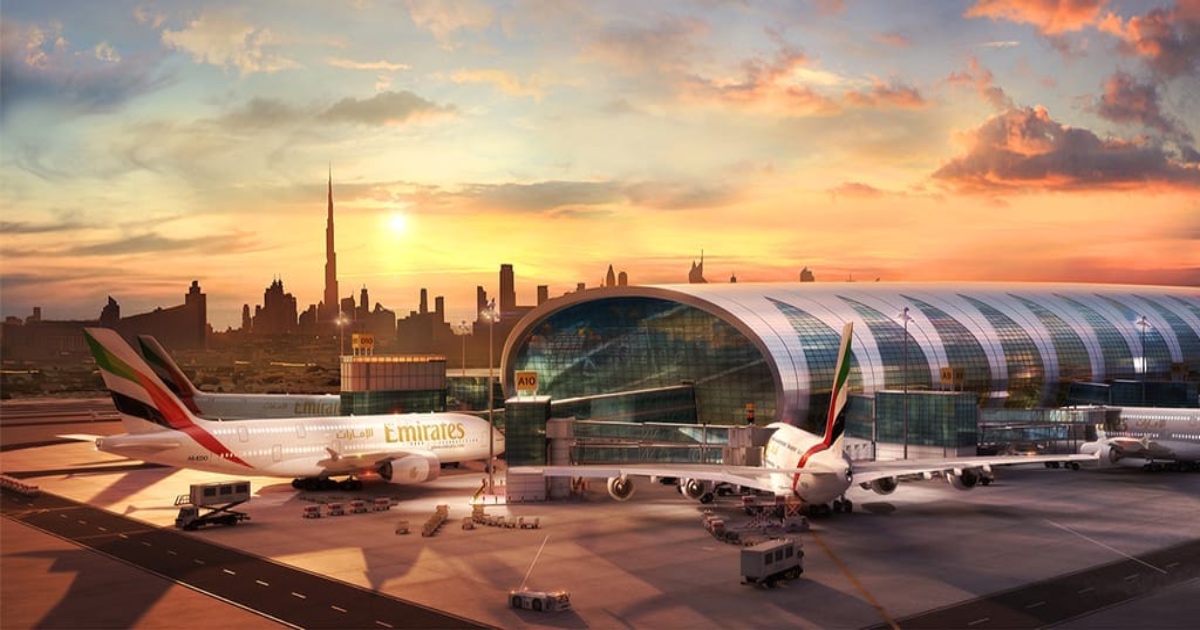 International Scheduled Flights May Be Allowed On Selected Routes
India has suspended International flights from 23 March 2020, due to the covid pandemic. However, a few flights have been operating as India has formed air bubble pacts with around 25 countries including the USA, the UK, the UAE, Kenya, Bhutan and France.
Earlier, a circular from the DGCA said international scheduled flights may be allowed on selected routes by the competent authority on a case to case basis.
— DGCA (@DGCAIndia) July 30, 2021
On that note, if you're planning a trip to the UAE, here's everything you need to know.
6 Things You Need To Know About UAE Tourist Visas
1. The tourist visa will be granted for 30 or 90 days.
2. The new rule applies for people who are not eligible for visa-on-arrival.
3. Tourists must have received one of the WHO approved vaccines.
4. Passengers must take a PCR test at the DXB airport, upon arrival.
5. Rules for unvaccinated travellers, including exempted categories, remain the same.
6. Vaccinated travelers must register their vaccination details on the ICA platform or Al Hosn application.
Who Can Travel To The UAE From India?
Tourists who have received both doses of one of the UAE-approved vaccines can travel to the UAE.
What Are The Vaccines Approved By The UAE?
As of today, the UAE approves Moderna, Pfizer-BioNTech, Janssen (Johnson & Johnson), Oxford/AstraZeneca, Covishield (Oxford/AstraZeneca formulation), Sinopharm, and Sinovac.
What Are The Rules For Passengers Travelling To The UAE From India?
Fully vaccinated tourists must upload their vaccination certificates through the ICA platform or Al Hosn App. Passengers must also submit a valid Covid PCR test report taken 48 hours before departure. Only COVID‑19 PCR test reports from certified labs that issue a QR code linked to the original report will be accepted.
In addition, passengers must complete a COVID‑19 PCR rapid test at the departure airport before the departure of their flight. The Rapid PCR test can be conducted within 6 hours prior to departure. (Rapid antigen test will not be accepted). Lastly, all tourists must take another COVID‑19 PCR test on arrival in Dubai.
Where Can You Take The PCR Test In India Before Departure?
The UAE government has specified designated laboratories. You can either use the recommended laboratories in the list or any trusted and certified laboratories in your country of origin to get your COVID‑19 PCR test. Passengers flying from India, must get a certificate from one of the labs listed in the designated laboratories document to be accepted on the flight.
Is There A Mandatory Quarantine For Tourists Arriving From India?
All travellers arriving from India must take another COVID‑19 PCR test on arrival in Dubai international airport. If you take a test at the airport, you must remain in your hotel or residence until you receive the test result. If the test result is positive, you will be required to undergo isolation and follow the Dubai Health Authority guidelines. All travellers must also download the COVID19 – DXB Smart App iOS‑Android.