Good news for all those who are missing the beaches and the clear blue waters! The Maldives has announced that it will allow tourists from South Asian countries including India from July 15. If you're planning to travel to the Maldives anytime soon, you must carry a negative COVID-19 PCR test report before entry to the island nation. IndiGo and Go First have already announced flights to Malé from four Indian cities including Delhi, Mumbai, Bengaluru & Kochi. Read on for all the details.
#Maldives will restart issuing of on arrival tourist visa starting 15th July to tourists travelling from South Asia. Tourists need a negative #PCR result to enter Maldives. Further details will follow accordingly. #VisitMaldives @visitmaldives

— Ministry of Tourism (@MoTmv) June 29, 2021
Rules For Indian Tourists Visiting The Maldives
While Indian tourists are super excited to visit the Maldives, there are must rules that must be kept in mind. Firstly, visitors from South Asian countries are banned from check-in or sty at tourist facilities in inhabited islands until July 30, 2021. Secondly, all tourists including those who received vaccinations must have a Covid negative test result with a sample taken within 96 hours before departure to the Maldives, from the first port en route to the Maldives.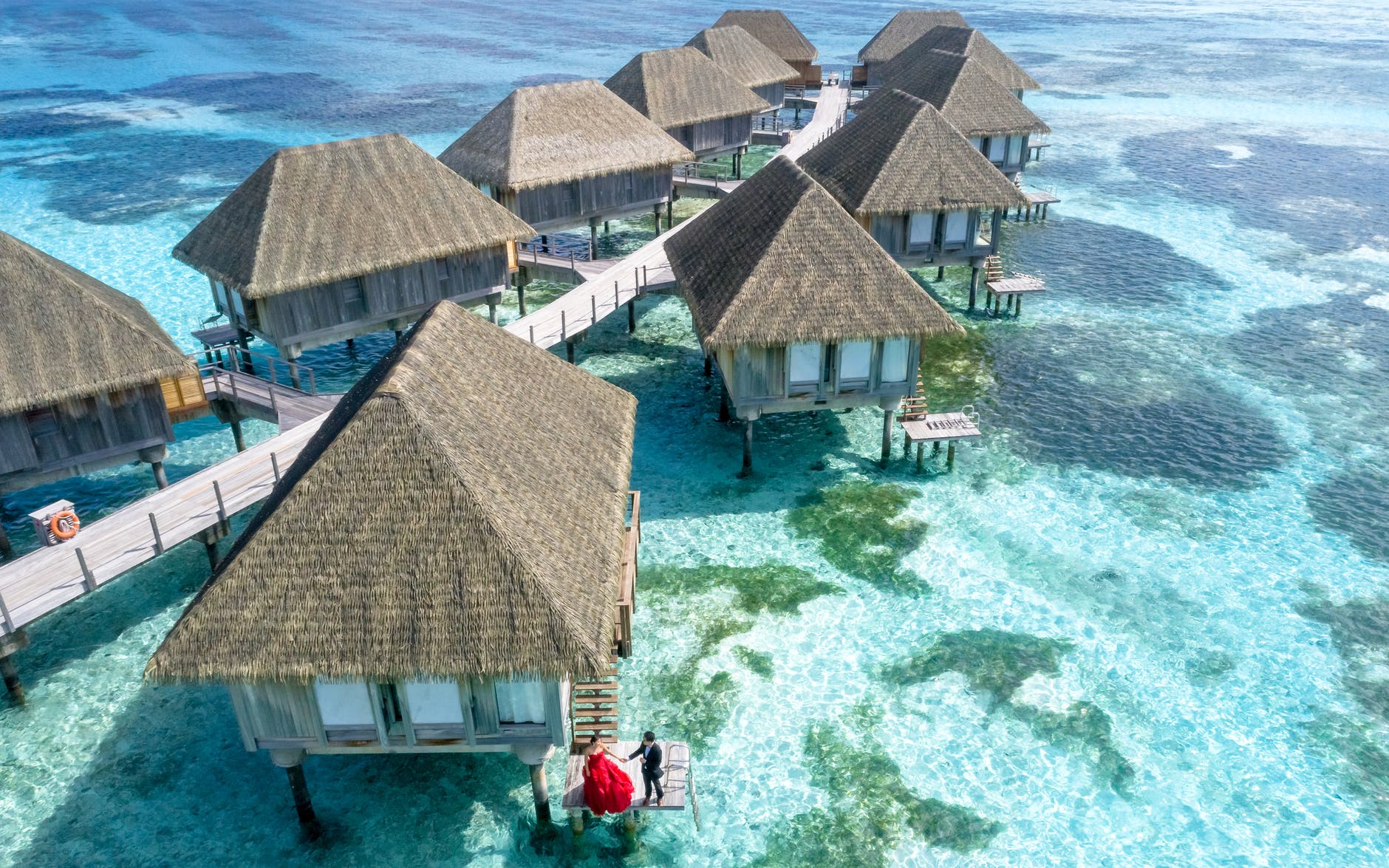 Children below one year of age are exempted from this requirement. It's also compulsory to fill health declaration form on the Maldives immigration portal 24 hours prior to departure. Indian nationals will get a visa on arrival on a valid passport with confirmed return flight tickets and hotel. There is no mandatory quarantine on arrival for Indian tourists.
Also Read: Ferry Services To Start Soon Between India And the Maldives 
Flights Between Hyderabad And Maldives Are Back
You can now take a direct flight from Hyderabad to the Maldives. Beginning August 22, IndiGo Airlines has set the flight frequency at three times a week. The airline will run flights every Tuesday, Thursday, and Sunday. However, the flight frequency will go up to four times a week (Monday, Wednesday, Friday, and Sunday), starting from October 15.
Go First Flights Will Operate From Delhi, Bengaluru, & Mumbai To Malé 
Go First formerly known as GoAir, will operate flights from Delhi, Bengaluru, and Mumbai to Malé starting 15 July. Go First will operate flights on Thursday and Sunday from each of these cities every week. The airline will also start two more flights on Wednesday and Saturday from 4 August and finally run daily flights from 3 September. As per the current schedule, the Go First flight will leave Delhi at 09:50 and arrive in Malé at 13:20. The return flight from Malé will at 2:35 pm and land in Delhi by 7:05 pm. The flights from Mumbai & Bengaluru land in Malé at 12:05 pm and at 1:05 pm respectively. Meanwhile, there has been news about the starting of ferry services between India And the Maldives soon.
Be it window, middle or aisle, select the seat of your choice starting as low as ₹100*.
Pre-book now: https://t.co/MEyZYjFcPu pic.twitter.com/MunHXhV2VP

— GO FIRST (@goairlinesindia) July 2, 2021
IndiGo Is Running Direct Flights From Mumbai, Bengaluru & Kochi
IndiGo has also announced direct flights from Mumbai, Kochi, and Bengaluru from 15 July on Thursdays. The airline will run direct flights from Kochi & Bengaluru only on Thursdays. However, IndiGo will run daily flights to Male from Mumbai starting 20 July. Flights from all three cities will arrive in Malé between 1 pm and 4 pm local time. Here are the top private jet services you can book to fly to the Maldives from India.
Here's a pat on your back for getting vaccinated! Know more https://t.co/nIS1jP0kWU #LetsIndiGo #Aviation #Vaccinated pic.twitter.com/y7yOD2Tbg7

— IndiGo (@IndiGo6E) July 5, 2021
Also read: This New Maldives Island Offers Off-The-Charts Luxury For ₹58 Lakhs But We're Not Ambanis
SpiceJet, Vistara, and Air India were also operating flights to Malé before the Maldives imposed a travel ban. For your records, Maldives offers visas on arrival. However, the nation is yet to issue a detailed Standard Operating Procedures for travel during the pandemic.