Travelling on a train can get hectic at times. It is not always the most luxurious mode of transportation. Things like staying wide awake to get down from the train at their arrival destinations are a great issue for every passenger. The good news is that passengers do not have to worry about waking up at arrival time by themselves anymore. Very recently, Indian railways initiated a great facility of giving a 'wake-up call' to the passengers travelling a long distance.
Indian Railways Will Give You A Wake-Up Call Prior To Reach Your  Arrival Destination
Passengers will now be notified before arriving at their destination by the Indian Railways. They can sleep peacefully without the stress of thinking about when to wake up and get down from the train. The 'wake-up call' facility will alert the long-distance passengers 20 minutes prior to arriving at the station. This is a huge concern for passengers travelling at night. And now they do not have to worry about missing the station anymore. The passengers can presently use this facility from 11 pm to 7 am.
Also read: Indian Railways Partner With IIT Chennai To Build India's First Indigenous Hyperloop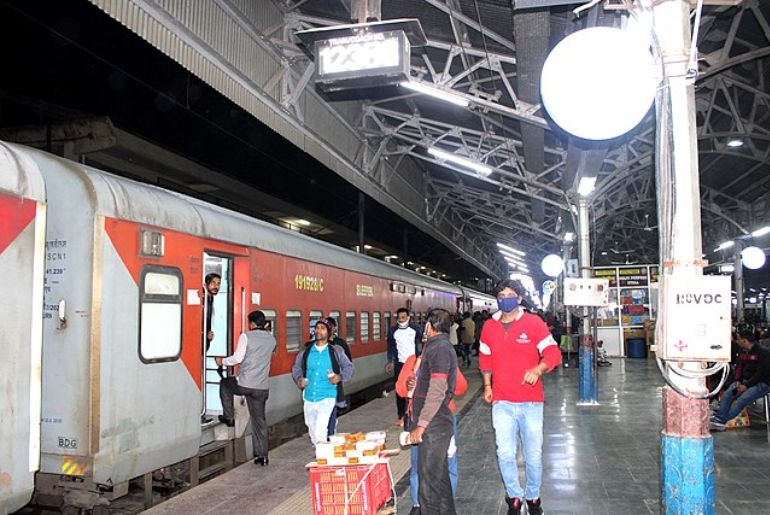 How To Avail This Facility?
If you want to be alerted by the IRCTC 20 minutes before your arrival destination, then follow these steps. The process is pretty simple and it will cost you only ₹3.
The first process is calling the IRCTC helpline number 139.
Next, the passenger needs to select the language to proceed with the entire process.
Then they have to choose the numbers for the wake-up call facility.
Then they have to enter the 10-digit PNR number.
The last step of the process is confirming it by pressing the number 1.
View this post on Instagram
Also read: Indian Railways Introduces Baby Berths For Parents Travelling With Infants
The process is as simple as this. And the Indian railways will notify the passengers 20 minutes before arriving at the destination station.