India will very soon have the longest river cruise service connecting Uttar Pradesh and Assam. This cruise will take passengers to travel between Varanasi in Uttar Pradesh and Bogibeel in Assam. Union Minister Sarbananda Sonowal recently shared that the services of this exciting river cruise will start by early 2023. It will surely be a very unique experience in these touristy destinations and of course a major attraction for all the travellers coming here.
All You Need To Know About India's Longest River Cruise
The cruise service travelling between Varanasi and Bogibeel is going to cover a massive route distance of over 4,000 kilometres. The water route of over 4,000 kilometres will pass through connecting Brahmaputra and Ganga, and Indo-Bangladesh Protocol Route. The completion of the development and initiation of the river cruise will be a massive boost in the tourism industry for both Assam and Varanasi. The locals of Assam may certainly find it beneficial also as they can use this water route for cargo transportation. Also, Assam's people can use this route for promoting trade and livelihood in the tourism industry.
Also read: You Can Soon Sail To Mathura  Vrindavan Via Cruise Service On River Yamuna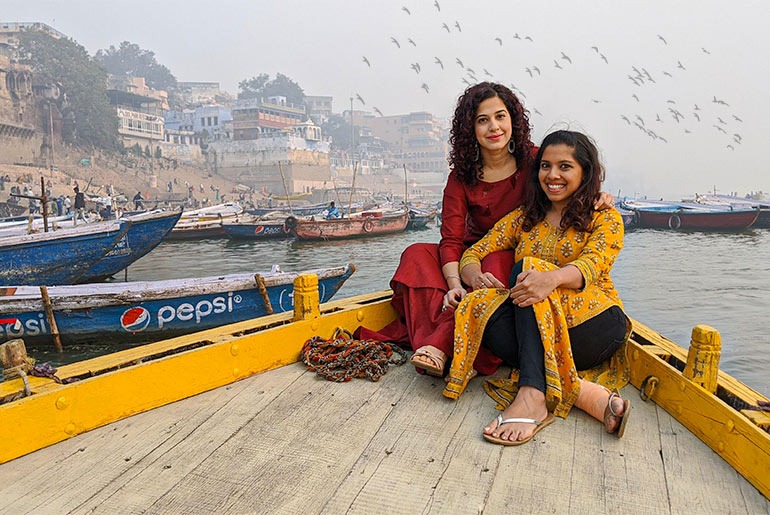 There Were Announcements For More Projects As Well!
On Monday, the Minister of Ports, Shipping, and Waterways launched quite a few projects for the growth and development of Assam's Bogibeel bridge and places near the location in the Dibrugarh district. Sarbananda Sonowal inaugurated Bogibeel Riverfront Passenger Jetty that day. The Northeast Frontier Railways constructed this jetty for some expansion and development purposes near the bridge.
Also read: Go For These 5 River Cruises In India Under ₹5000
In fact, the Union Minister set the foundation stones for the development of both the floating jetties at Bogibeel and Guijan in the Tinsukia district. These floating jetties will be developed with great advanced and updated technologies as state-of-art terminals. The estimated cost of this jetty project is ₹8.25 crore. The Inland Waterways Authority of India is looking after the construction process of these jetties on National Waterways 2, the river Brahmaputra under the Gati Shakti plan. The Coastal Consolidated Structures Pvt Ltd is working on this project on a contract basis and it is going to take till February 2023 to finish the construction.
Cover Image Courtesy: Pixabay