India is a diverse country with many various traditions. We told you about the Indian cities that celebrate Lohri with pomp and grandeur. During the same time, Tamil Nadu celebrates the harvest festival of Pongal with food and fiesta. But there is a village in Tamil Nadu which celebrates Pongal a little differently. On the Tamil month 'Thai' every year, it rains bananas at Sri Solaimalai Azhagar Temple in the Dindigul district of Tamil Nadu. The devotees offer large quantities of bananas to the village temple's presiding deity and then throw them on the people gathering outside.
Banana Throwing During Pongal Is A 200-Year-Old Custom
While the rural folks of Tamil Nadu rural folks follow the age-old custom of offering their agri-produces to gods every Pongal, this village's residents show their gratitude by celebrating a unique festival. The devotees throw hundreds of bunches of bananas from the Solamalai Sri Azhagar temple's roof to a gathering of devotees outside. The ritual, which is a 200-year-old tradition, is called 'Soorai Viduthal'. This Is How Different Indian States Celebrate Makar Sankranti.
Devotees Enter The Temple In A Procession
Every devotee visiting the temple carry about 20 dozens of bananas. The more affluent locals bring much larger quantities of bananas along with them in autorickshaws and vans. The devotees then enter the temple in a procession accompanied by colourful umbrellas.  Did you know The Kal Bhairav Temple In Ujjain Has A Deity That Only Drinks Liquor?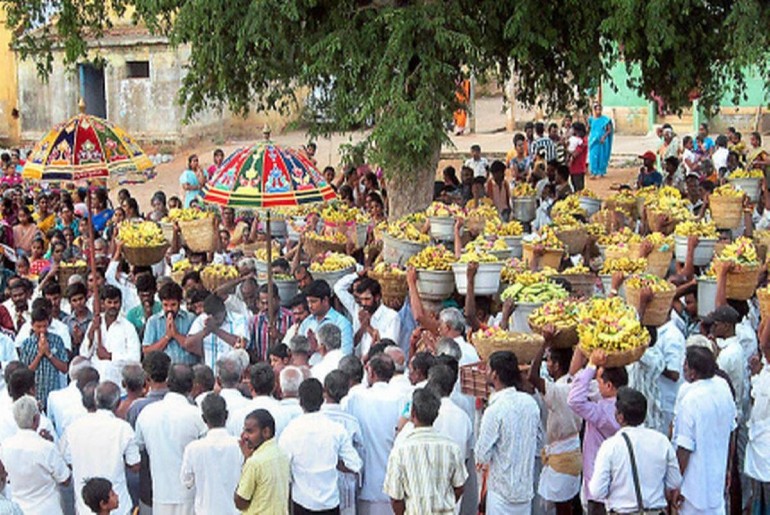 Donors Offer Bananas To The Deity & Distribute Them
The bananas are taken to the rooftop after being offered to the deity. The donors then throw them to the crowd waiting outside the temple. The fruits are instantly grabbed by those gathered outside. Here, the donors make sure to distribute the bananas equally among all.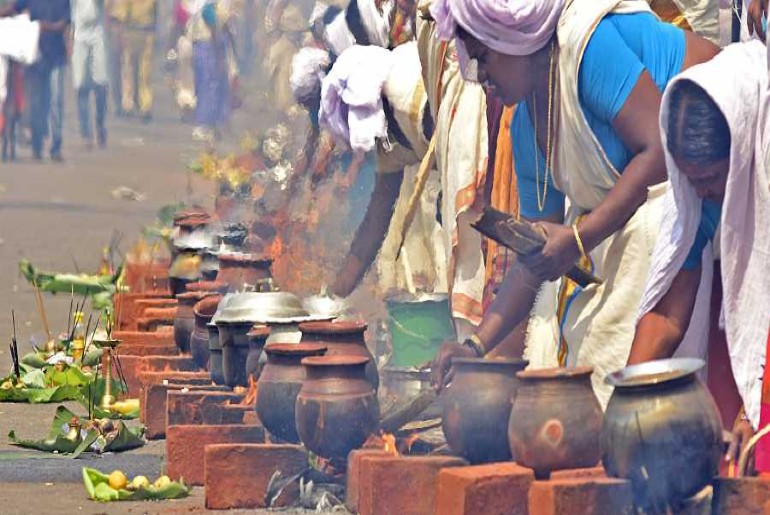 The residents of this village pray for a bountiful harvest and people's well-being with the banana offerings.