Lassi is synonymous to Punjab, isn't it? It is said to have originated from the lands of Punjab. If you visit Punjab's Amritsar, then Ahuja Milk Bhandar is the best place to be. If you're taking a trip to Punjab, this joint in Amritsar is going to serve you the lassi which is of different flavours. It is creamy, frothy and their drinks are the ones that you probably must have never tasted before.
Try Different Kinds Of Frothy Lassis At This Milk Bhandar
Located in Dhab Khatikan, Near Hindu College, Hathi Gate, the Ahuja Milk Bhandar is a must-visit for both tourists and locals. Their food is affordable and can be  a go-to place for the locals of Amritsar.
View this post on Instagram
Their lassi options vary from the Kesariya flavour, sweet lassi, and Mango Lassi to many more.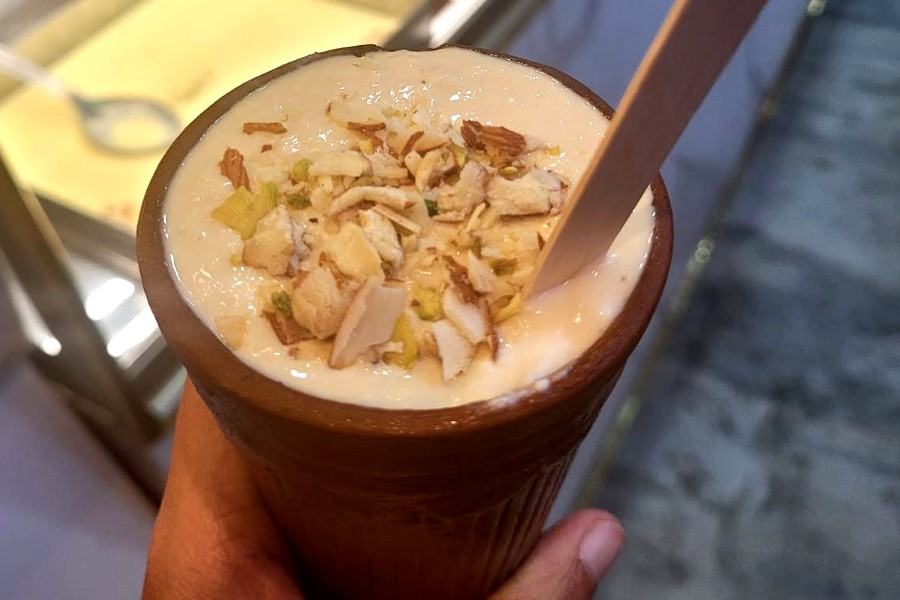 If you know more places which serve this delicious drink in various flavours, then let us know!
Also Read: Election 2022: Punjab Sweet Shops Prepare 5 Kg Massive Jeet Ka Laddoo Even Before Results