Everyone Freeze! Not just because BJP won the elections but because just like that one person everyone knows, this ice cream shop owner in Surat has taken his love for Modi, to the NEXT LEVEL! Kulfreeze Parle Point has introduced a Modi Sitafal Kulfi. Take a look!
What's ironic is that the kulfi is custard flavoured, but a real bhakt would know that it should have been 'chai-flavoured' (Just kidding, please do not lynch me). So jokes apart, what is this Modi Sitafal Kulfi that has taken the internet by storm?
Also read: 'One Nation One Card' Modi's New Venture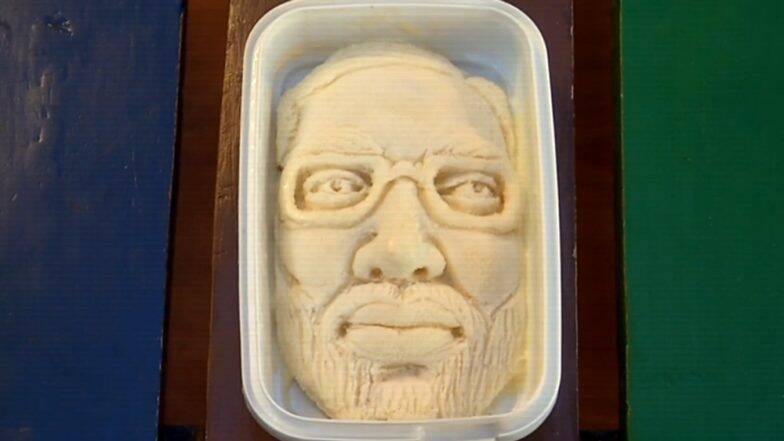 Vivek Ajmera decided to celebrate BJP's victory in the recent Lok Sabha elections by introducing the 'Modi Sitafal Kulfi'. (Talk about being EXTRA!) The kulfi features Indian Prime Minister Narendra Modi's face on it. If you want more proof that this man is a true bhakt, then get this – the kulfi wasn't made by any machine but was hand-made and it takes one full day to make 200 Modi Sitafal Kulfis. All the ingredients in the ice cream are completely natural. Ajmera is selling this Kulfi at a 50% discount. But guys, would a real Bhakt eat PM Modi's face or would that be sacrilege?
If you want a taste of Modi (literally), you'll have to hurry! Because the ice cream is only available till May 30th.
Deets:
Address: Kulfreeze Parle Point, L-38, Sargam Shopping Centre, Parle Point Flyover, Athwa, Surat, Gujarat 395007
Contact: 097339 31000