What makes Las Grutas so wonderful? It is their thermal pools that are naturally hot as they are surrounded by the volcanic mountains in Hidalgo. This does not stop here, these pools have natural minerals infused and they are built on the edge on the mountains and set amidst greenery and tall trees. Las Grutas is like a cluster of pools at the cliff of the mountain. This one is definitely on my bucket list and should be on yours too!
Also Read: Beyond Infinity Pools At Hotel Xcaret In Mexico!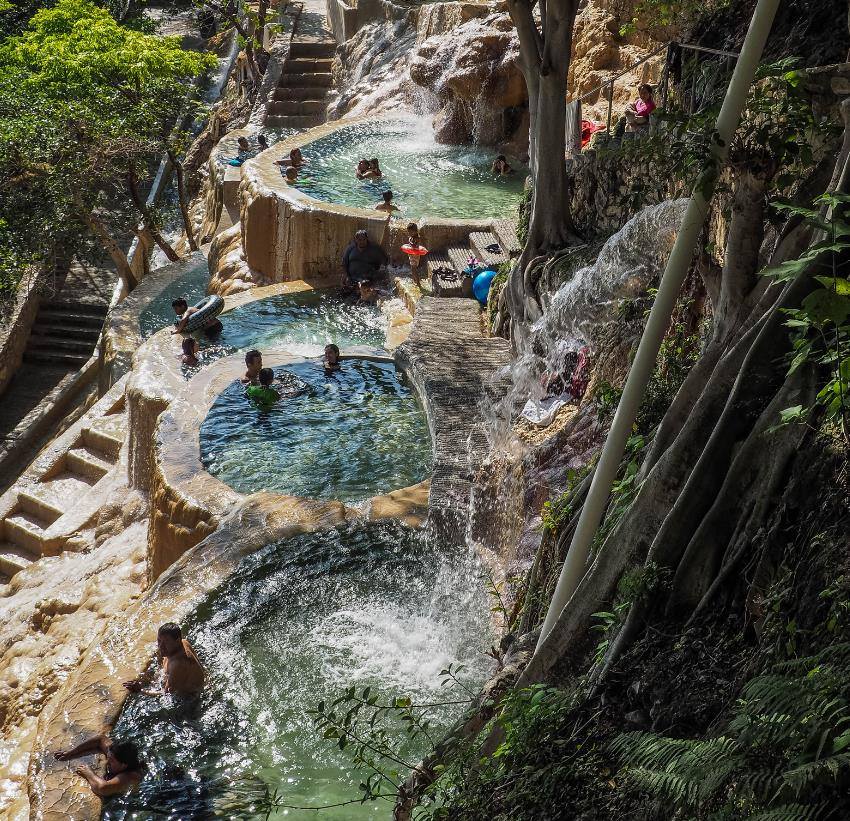 Also Read: Tubo Hotel In Mexico Is Made Of Recycled Storm Drain Pipes
I cannot get over how beautiful this place is! They look like natural pools in a forest. Absolutely in love with this place! Mexico's hidden paradise, Las Grutas not only has pools, but they also have an amazing waterfall and a crazy bridge that will lead you to this beautiful place and a river which is a little cool compared to the pools. You can just sit in this place for hours enjoying the beauty that Tolantongo is. Is this what heaven would look like?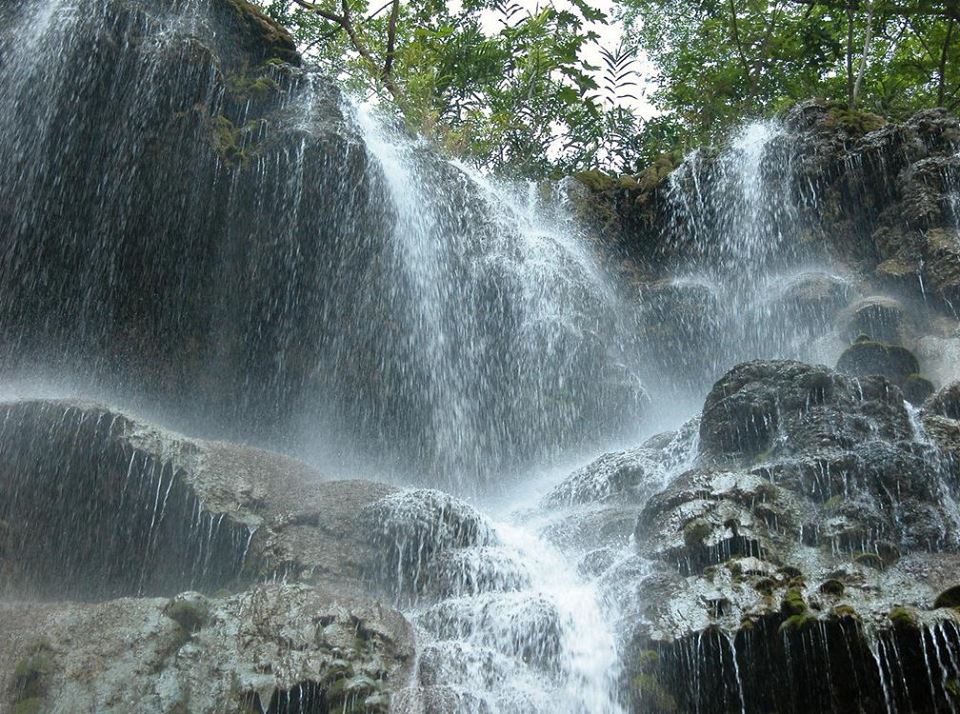 Also Read: You Can Vacation In Mexico For 6 Months And Earn 39 Lakh While You Enjoy!

Every place here is enchanting! There are restaurants nearby that serve delicious food and are in walking distance from these Hot Springs. For all the adventure junkies, the resort also has a cave that you can explore and which also has hot water access.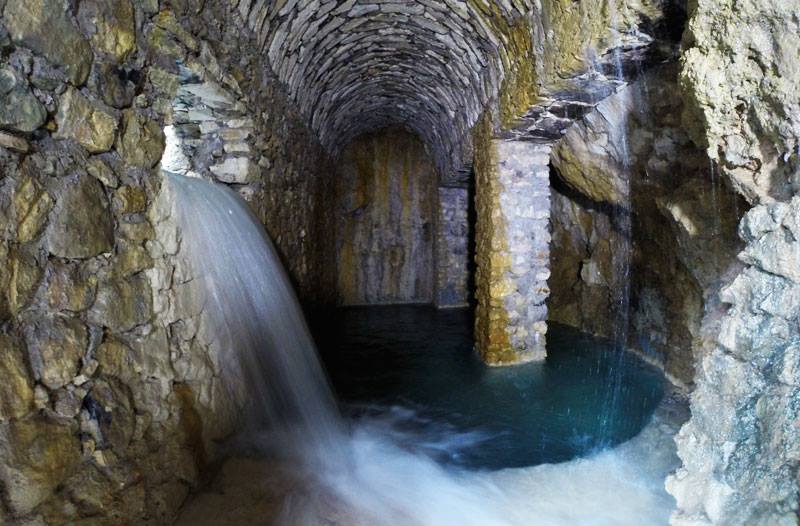 Also Read: A Mexican Wrestling Themed Restaurant Newly Opened In Dubai And Here's All You Need To Know
This is a river or you can call it a stream of water that is surrounded by tall mountains and lush greenery! This stream further meets the pools and the small waterfalls. They do have everything caves, hot pools, streams of water and waterfalls? All in one place! Next stop for international vacations? Las Grutas Tolantongo!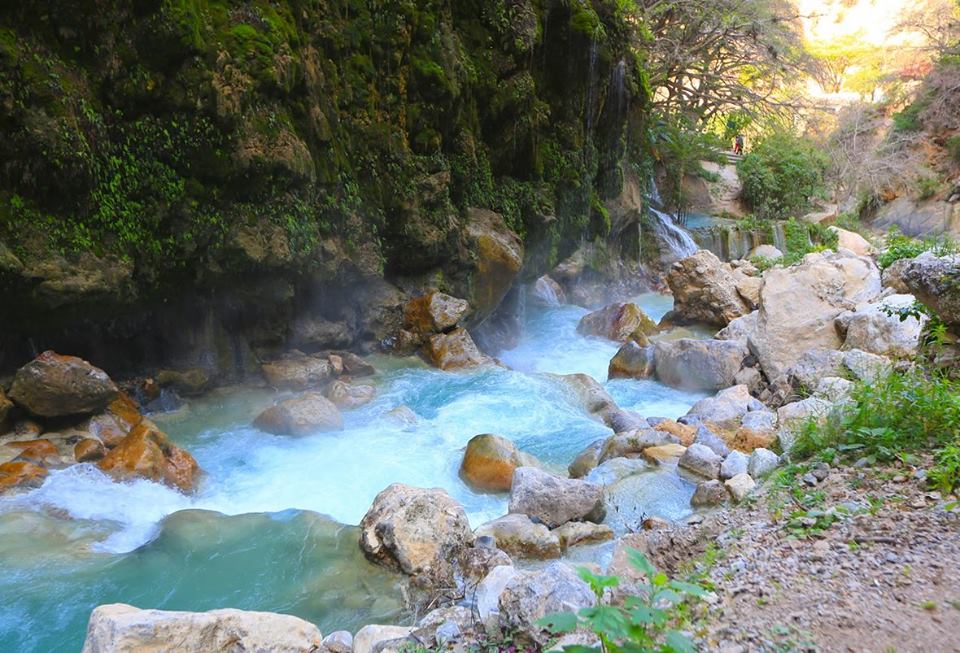 Also Read: Divers Swim With A 20-Foot White Shark Off The Hawaii Coast

This is the bridge that leads you to the property and it gives you a complete view of the mountains in the surrounding and it alone is a paradise for all the nature lovers! Do you see the thick forest that the bridge is leading you to? It is the Hildago cliff.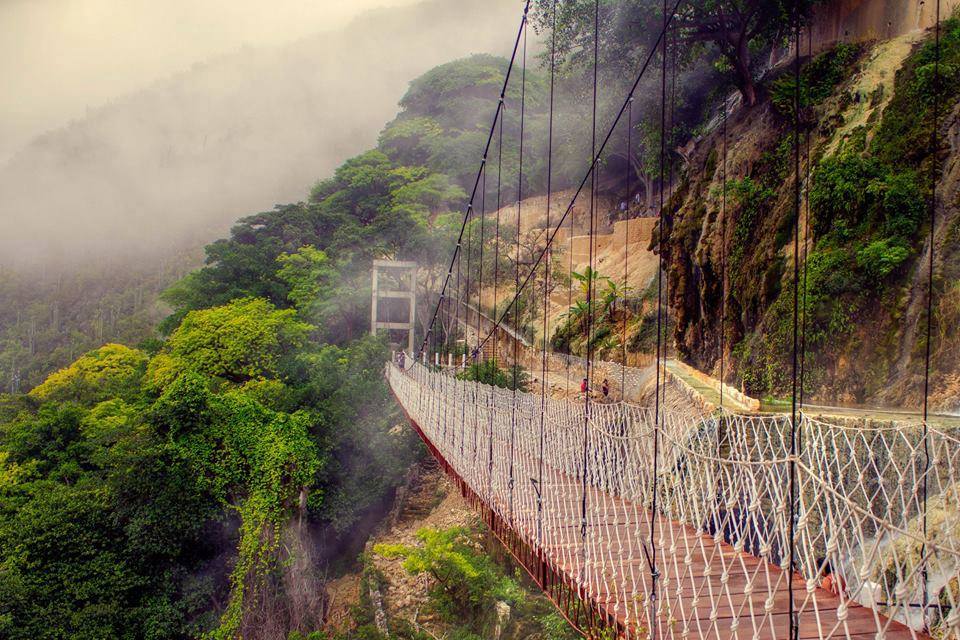 Deets: 
The access ticket to Las Grutas is ₹ 9,660 (Daily, Per Person)
The ticket is valid from 7 am to 8 pm.
Address: San Cristóbal S/N, Ejido San Cristobal, 42375 Cardinal, Hgo., Mexico
Contact: +52 772 721 7905
You MUST come here to spend a soulful vacation!