Balancing a job and travel can be challenging. While cocktails by the beach in Goa, music festivals in the Northeastern States and Rajasthani hospitality lure us afar, we often struggle to manage leaves to cover them all. Here's a way to hack your 2021 so you can align your annual leaves with public holidays and weekends. The math is simple: 21 days of yearly leave becomes 42 days of vacation time. What? How? When? Here is a long travel weekend calendar for 2021.
1. New Year's Day: January 1, Friday
January 1 To January 3
Friday To Sunday
Where to travel: The month of January is best for visiting the snow-laden slopes of Auli! If you are an adventure enthusiast, Auli can be the best place for trying your hands at skiing. If you are a beginner, the professional trainers are available to help you learn the basics. Explore South India On Luxury Train Golden Chariot With Deluxe Cabins From January 2021.
2. Republic Day: January 26, Tuesday
January 23 To January 26
Saturday To Tuesday, Take Monday Off
Where to travel: January can be the best time to visit Cherrapunji in Meghalaya and experience nature at its best. One of the wettest place in the country, Cherrpunji's Living Root Bridges should be on your bucket list.
3. Mahashivratri: March 11, Thursday
March 11 to March 14
Thursday To Sunday, Friday Off
Where to travel: Take advantage of the months between winter and monsoon and visit Dharamshala. The hill station is extremely vibrant during this time when the sun shines in the morning, and the night brings spontaneous jam sessions with other travellers.
4. Holi: March 29, Monday
March 26 to March 29
Friday To Monday, Take Friday Off
Where to travel: The best time to bask in the sun and enjoy a cool breeze is March. Visit the pristine ghats of Rishikesh during this time and take part in all the adventurous sports like rafting. When it comes to the food, Rishikesh is a munchies paradise for chocolate and pancake lovers. Here are 5 Secluded Islands In India For Your Next Social- Distanced Holiday!
5. Good Friday: April 2, Friday
April 2 to April 4
Friday to Sunday
Where to travel: Have an adventurous time trekking on the hills and unleash your spirit animal at Sikkim's Pelling. This place is the base for scaling the Kanchenjunga and April can be the perfect time to explore the terrains.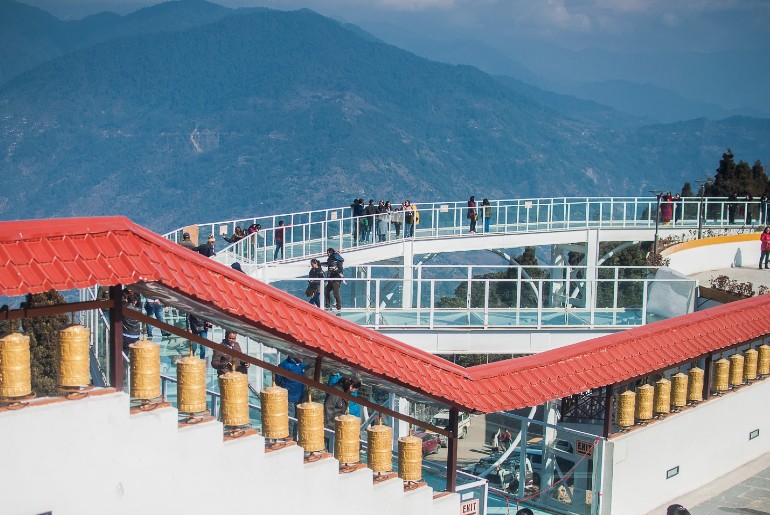 6. Eid ul Fitr: May 13, Thursday
May 13 to May 16
Thursday To Sunday, Take Friday Off
Where to travel: Kashmir's Pahalgam is just breathtaking where you can enjoy lots of moments with your family and friends. The scenic beauty and pleasant weather of Pahalgam would definitely spark romantic vibes between you and your partner.
7. Janmashthami: August 30, Monday
August 27 To August 30
Friday To Monday, Take Friday Off
Where to travel: August can be the best time to visit the pristine Andaman and Nicobar islands as it's an offseason here and you will get the best of everything at meagre rates. Andaman just gets, even more, prettier during the rains. Also, Head To Mahuli Farms Agro and Ecotourism Center In Shahpur, The Perfect Budget Monsoon Getaway From Mumbai
8. Ganesh Chaturthi: September 10, Friday
10 to September 13
Friday To Monday, Take Monday Off
Where to travel: Munnar turns into a lush green paradise during this time of the year. The weather is pleasant, and there are several waterfalls to drive past. And if you're an adventure junkie, then river rafting is your thing to check out here.
9. Dusshera: October 15, Friday
October 15 to October 17
Friday To Sunday
Where to travel: The beautiful Udaipur comes alive on October with the wedding fever and mystical fog making everything magical magic. Lake Pichola and the local food surrounding it makes this place perfect for a royal feel in October. 7 Childhood Diwali Memories That Will Make You Instantly Nostalgic.
10. Dhanteras & Diwali: 3rd & 4th November, Wednesday & Thursday
November 3 to November 7
Wednesday to Sunday, Take Friday Off
Where to travel: Watch the phytoplankton light up your life in Gokarna. At night, the sea lights up. Gokarna is a great place to relax. Walk on the beaches, meet musicians and maybe dedicate a day to Frisbee.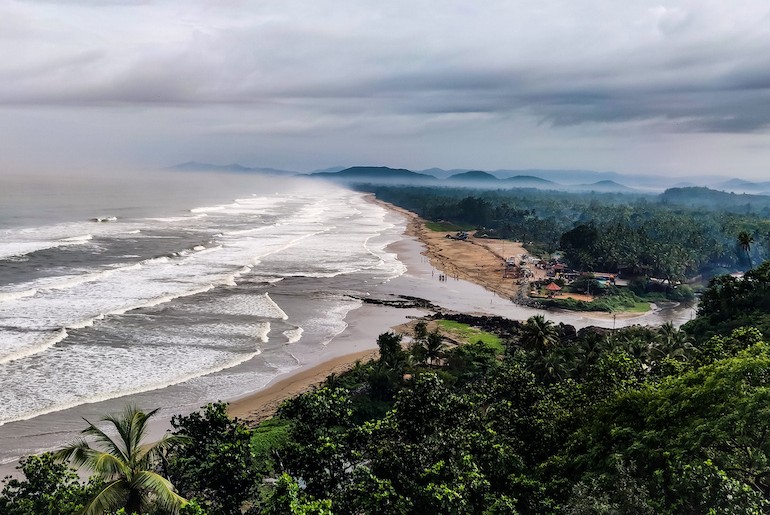 11. Christmas: December 25, Saturday
December 24 to December 26
Friday to Sunday, Take Friday Off
Where to travel: The Rann of Kutch is an oasis in an otherwise deserted village of Dhordo. Perched on barren and cracked land, the Rann's tent city is speckled with beautiful tents and colourful stalls. The silver sand is the most beautiful backdrop you will ever witness. Here are 7 Safe Places To Travel In India For Your Christmas And New Year Celebrations.
12. New Year's Eve: 31st December Friday
Friday to Sunday, Take Friday Off
Where to travel: If you like a wildlife safari, make your New Year special by planning a trip to Sundarbans National Park in West Bengal to spot tigers.
So, start planning your mini-breaks.