We all have that little fear that we may lose our belongings while commuting, isn't it? Well you don't have to anymore if you are travelling by BEST bus. Why? Let me bring this amazing news to you. The Brihanmumbai Electricity Supply and Transport (BEST) has a provision now where you can claim your lost valuables. They have released a list of mobiles that were lost by people in the month of August and were submitted at their lost depository section. 
Claim! If You Lost Your Mobile On BEST
If you had lost your mobile phone in the BEST bus in the month of August, you can go claim it now. The Brihanmumbai Electricity Supply and Transport (BEST) have released a list of mobiles that were lost in the month of August. All the commuters can go and claim their lost mobiles before October 15th. The mobile will be given back to the claimant only after the documents which are required to be submitted are thoroughly verified. The lost property section does not only help with lost mobile phones, you can also claim lost cash and valuable items like Pearls, diamonds, gold or silver. 
🚍Lost your MOBILE Phone in a BEST bus,
List of such mobile phones📱 deposited at our Lost Property section in the month of AUGUST 2022 are notified on our website https://t.co/ciXmfj1E2w for information. #bestupdates
Click link for details :https://t.co/vVT4QJKKza pic.twitter.com/ArkMAeajQ0

— BEST Bus Transport (@myBESTBus) September 14, 2022
Also Read: Starting Today, BEST Buses To Ply From Mumbai Airport To These Parts Of The City
Documents And Other Details For Claim
If you want to claim your lost mobile on BEST, you will have to submit some documents for verification. The documents required are Aadhar cards, election cards, driving licences, passports, and other forms of identification with proof of Mumbai or suburban residency. The mobile bill or cash memo or request for sim card's details or a letter from service provider or police N.C. You can contact Shri Shrikant Vishwanath Khamkar who is the Assistant Administrative Officer (Traffic). You can send a mail on amtr@bestundertaking.com or call on 022-24190132, 24190742 during office hours only. The documents needed to claim other valuables are also the same.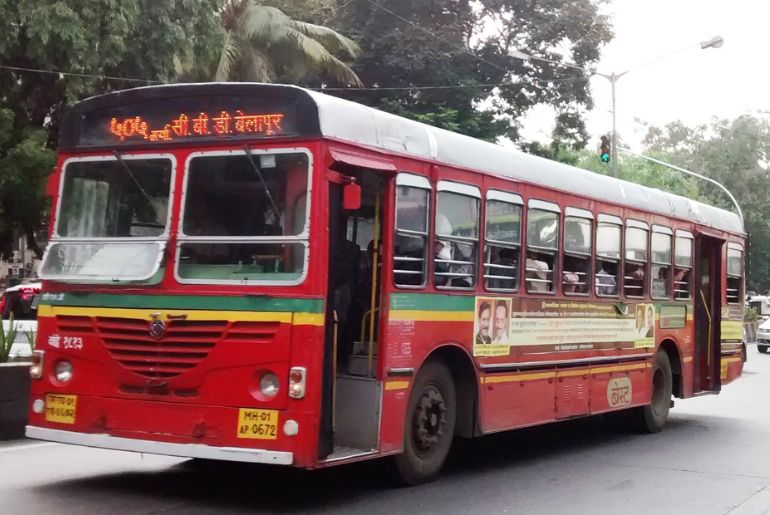 Also Read: This Cool New App In Mumbai Lets You Book BEST Buses And Track Their Live Location
For more information, you can visit the BEST website.
Cover Image Courtesy: Wikimedia