There are a million things in your mind when you're planning a trip. Flights, hotels, tickets to tourist spots, food, travel itinerary, checklists and more. It can be quite overwhelming. Amid a heap of things to do, your luggage tags might be on the bottom of the list. This tiny tag plays a huge role if you ever lose your belongings while travelling. But what should you write on your luggage tags and how can you make sure they are sturdy? Well, read on to find out.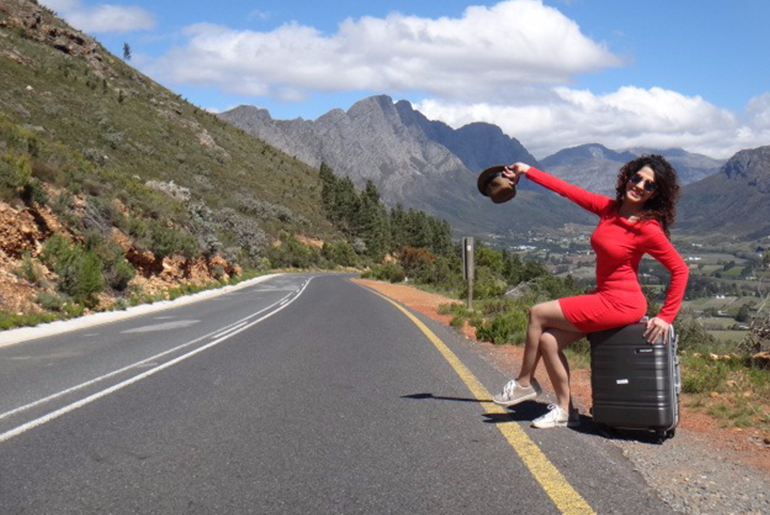 What To Write On Luggage Tags?
Your luggage tag must absolutely have your name with the surname. Secondly, it must have your email address. You can use a secondary email address to avoid getting spam messages. Thirdly, include your phone number with the appropriate country and area code. Now, when it comes to an address you can choose to include your work address or the address of where you'll be travelling. This is a good point of contact for luggage that gets lost on the outbound flight. Finally, make sure you take a final picture of all your bags with the luggage tags before you travel, so you can identify your belongings in case it goes missing.
Also Read: 6 Tips To Help You Survive Hotel Quarantine Amid Tighter Travel Restrictions & Rising Cases
Also Read: 8 Tips For Parents Travelling With Kid Amid The Pandemic
What To Never Disclose On Luggage Tags?
When it comes to things you must never write on your luggage tags the first would be your home address, According to USA Today, listing your home address on your luggage tags would make you more prone to robbery, while you're away travelling. Potential thieves can easily take a picture of your luggage tag and take undue advantage of the situation. When it comes to your children's luggage tags, avoid writing their names and contact details for security purposes. Instead, write your own name and contact details to protect your child's identity. Next, when you're travelling abroad do not give away your nationality or add a picture of your flag on your luggage tag. Unfortunately, alot of nationalities are frowned upon depending on the destination's political scenario, so it's always better to be safe than sorry!
Also Read: Top 7 Tips That Will Help You Travel Like A Boss With A Full-Time Job
How To Make Luggage Tags Secure?
Now that we've told you what to write and what not to disclose on your luggage tags, you might wonder one thing. How can you make your luggage tags more secure? Well, you can purchase digital luggage tags. They provide a secure way to track your bags and permit airport authorities to scan them for private information. Electronic tags built into the suitcase display relevant travel information and allow airport workers to track your belongings.
You can also use luggage tags that have flaps. This covers your private information and you can get access to the information only if you flip the card. This will limit the personal information, providing enough details for the airline to return the lost luggage. Also, place another tag with your contact information inside the luggage. In case the outside tag breaks, you can still get your luggage back safely. So, these are some of the tips you need to keep in mind while attaching luggage tags to your belongings. Though it might seem trivial in the larger scheme of things, it's absolutely life saving if you ever lose your luggage.