It's a myth that you can't travel if you're a 9-to-5 worker. Maybe back in the days, when technology and work organizations weren't all that flexible, our folks couldn't travel the way they would have liked to. But in our modern, western world, nothing's impossible. And that includes traveling extensively even with a full-time job. Here are 7 ways in which you can do just that, without apology. Study Reveals Older Women Opt For Solo Travelling More Than Others
1. List Down The Yearly Public Holidays In Advance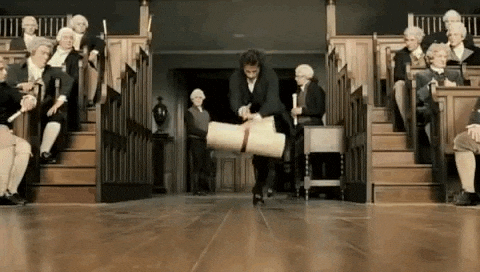 Come December, almost every workplace puts together a list of public holidays in the upcoming year, for calendar purposes. We'd urge you to take advantage of this and note down all the long weekends you'll have to your name. Use this calendar as a reference point to plan those timely week-long vacations in advance. We'd suggest you pick your travel spots keeping in mind the weather conditions that will be prevalent at the time you plan to visit. This 22 Yr Old Bangalore Girl Has Already Gone Solo Travelling To 20 Countries
2.  Apply For Your Annual Leaves By Clubbing In Weekends
The best way to plan your travel is to club your annual leaves with the weekends. This allows you to enjoy longer breaks without using up all of your yearly offs. For example, if you're planning on taking a 5 day leave, begin your trip on a Friday. Your weekends being compulsory offs, you'll now have to apply for 3 out of the 5 days you require (which is Friday, Monday and Tuesday ). It also works really well if you like to explore a place both ways– when it's thronged with people (the usual weekends) and when you can practically have it all to yourself (weekdays). Over 50 Lakh Salaried Indians Lose Their Jobs Only In July; Total Unemployment In The Category At 1.8 Crores.
Also Read: 5 Ways To Book The Cheapest Flight
3. Be Flexible About Your Dates And Itinerary
Don't be too hellbent over having a detailed itinerary fleshed out for all of your trips unless you're heading for a long vacation. We'd suggest being flexible about your dates as well. It's always better to have a rough idea as to when you'd like to travel but keep yourself willing to either head out earlier or later than planned. In this way, you'll always have more destination options to pick from that aren't time bound. Here are 5 Handy Tips For Solo Travellers.
4. Take Shorter Trips
Don't fret over the length of your travels. Rather, get comfortable with having shorter but more frequent trips. This will not only bring in a welcome change in your routine but will also set you up to view travel as an activity that can be budget-friendly and yet, spontaneous.
Also Read: 10 Signs You're Compatible With Your Travel Partner
5. Be Okay With Traveling Without Company
If you want to travel frequently, you have to get comfortable with the notion of travelling without the company of your friends or partner. The simple reason being, they might not always be free to travel with you. When you release yourself of the dependency of wanting people to travel with, you allow yourself the freedom to head out on your own. That, in a lot of cases, can be extremely liberating. Study Reveals That Most Solo Women Travellers In India Are From Bangalore.
6. Plan Your Commutes With Evening Flights/Trains
Is there a better way to save precious day time than this? However, if you're someone who can't enjoy good sleep while you commute, this is definitely not the option you should zero down. Either travel early in the morning and reach your destination with more than half the day still open, or add another day to your trip. The latter will ensure that you don't feel like you've merely touched down at your destination only to leave it without really soaking it in. For the rest of us, we'd suggest you take evening or late-night flights/trains and get your beauty sleep while you cover the distance.
7. Use Your Weekends For Impromptu Getaways
Isn't it amazing to simply pack your bags after a rough week at work and head away from the city? Which is precisely why weekends are so perfect for those much-needed getaways. Not only do you bank your annual leaves but you also ensure you get some quality time with nature. While we all crave for long vacations, these short escapades help relieve you of a large amount of stress.