Whether you travel for work or leisure, hotel quarantine amid the unprecedented coronavirus pandemic is unavoidable. Many countries across the world like New Zealand, Australia and Canada have mandated hotel quarantine in place for arrivals. While this is a necessary rule, staying in a hotel room for days together is no easy feat. The whole idea of isolation and having to start and end your day in one tiny space can definitely get to you. But don't worry, we're here to lighten the burden. Here are 6 tips to help you survive hotel quarantine in style.
1. Draw Your Curtains, Open Windows & Get Ample Sunlight
Firstly, step into hotel quarantine with a positive mindset. It really makes a difference to be calm and accept the situation for what it is. When you stay in a hotel quarantine, make it a point to draw your curtains, maybe open the window and get ample sunlight. After all, sunlight is important to regulate your mood and maintain your body clock in terms of brain function. While it might be tempting to lay in bed in a dark room all day and brood over having nothing to do, get yourself out of bed. Just opening your curtains, letting in some sunshine and enjoying the view from your window, will leave you feeling energised. Infact an Indian couple's website lets you witness views from over 10,000 windows across the world.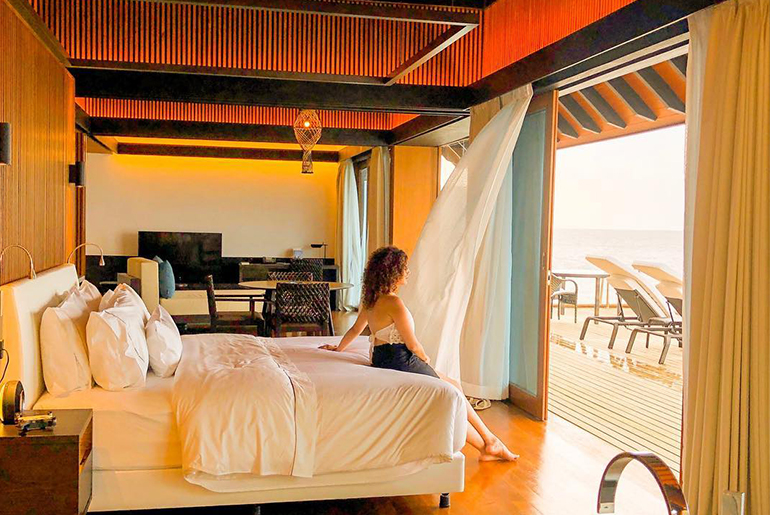 Also Read: 6 Things You Must Do As Soon As You Check Into A Hotel Room 
2. Excercise, Do Yoga & Meditate
Let's cut the chase, you knew perfectly well about this unavoidable hotel quarantine. So what can you do? Well, carry some basic fitness equipment like resistance bands, a yoga mat or dumbells. Even if you didn't carry these along with you, don't fret. There are plenty of exercises you can do like squats, burpees and lunges that don't require any equipment. Exercises and yoga will not only keep you physically healthy but also keep your mental health in check. You can also download meditation apps like Calm or Headspace and spend quality time with yourself. Pick a routine that suits you and ensure you get at least one hour of daily movement.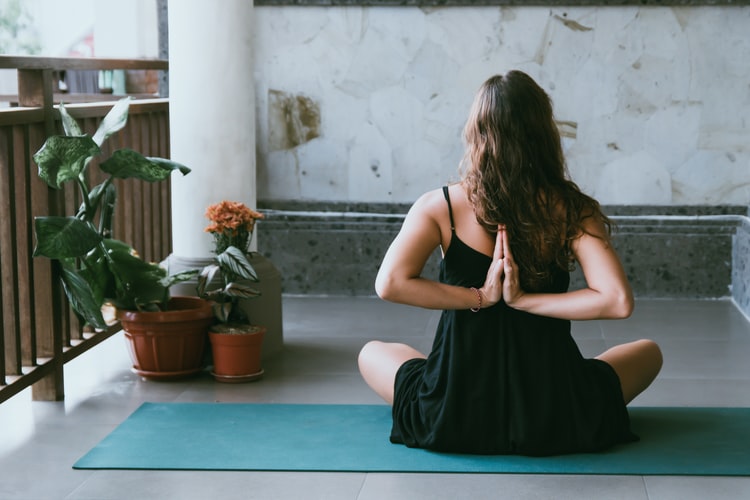 Also Read: 6 Ways To Take Care Of Your Mental Health During The Lockdown
3. Catch Up With Your Loved Ones On Video & Phone Calls
One of the hardest parts of being stuck in quarantine is the isolating experience. You feel cut off from the world despite the modern technology at your disposal. Hotel quarantine gets easier if you have your family or bae with you. But quarantining alone is harder. Nevertheless, do use this time to catch up with your loved ones over video and phone calls. If there's something bothering you, make it a point to share your feelings and have that much needed contactless human interaction. A phone call with your best friend, video call with your family or exchanging emails with your colleagues can surely leave you feeling connected and loved. On that note, here's a funny sketch about chaotic work from home calls.  
4. Use Your Time Productively By Reading & Journaling
Bookworms, hotel quarantine is the perfect time to catch up on reading. With lots of time in hand and very little distraction, you can tuck into your favourite book for as long as you like. Reading indeed transports you across continents through pages filled with great escapades and characters exuberating life. Whether it's reading novels, magazines or online blogs, reading is a great way to spend your time productively, especially during hotel quarantine. Apart from this when the world grapples with fear, isolation and suffering, there's very little to look forward. Maintaining a gratitude journal will surely help you see the light at the end of the tunnel. Journalling shall help you process your experience and appreciate the situation with a wider perspective. Studies say that reading before bed makes you sleep better, eat healthier and make more money.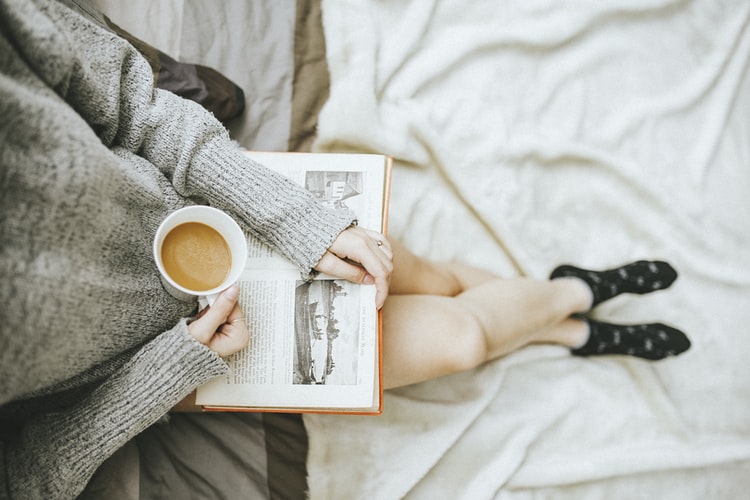 Also Read: Fancy Reading A Book Seated In A Cave? Get Yourself To Kanheri Caves In Borivali
5. Play Board Games, Cards & Good Ol' Antakshari
Netflix, Hotstar, Amazon Prime are definitely there to give you company. But there's truly nothing like a game of Antakshari, Dumb Charades, monopoly, rummy, Uno or scrabble. Whether you're quarantining with your loved ones or alone, while away time with board games, ping pong, jigsaw puzzles, card games or Uno. You can spend hours together reliving your childhood, being silly, and of course attempting not to be a sore loser. It's one of the best ways you can not only survive but ace hotel quarantine. So, give that online content a break and take a break, the old school style.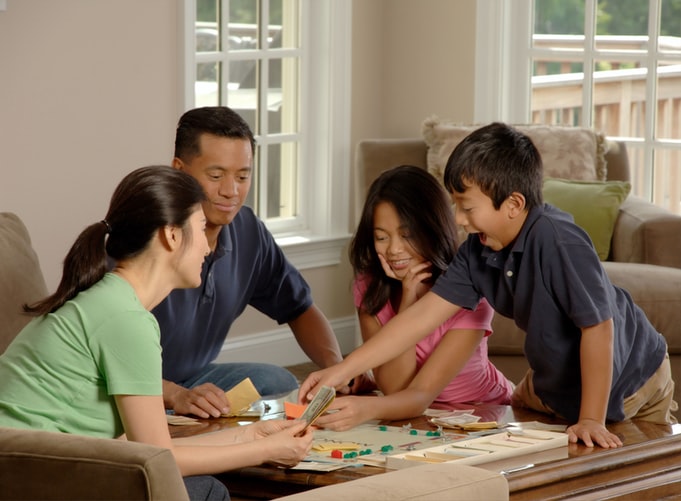 6. Take Up Online Courses & Learn A New Skill
Another way you can stay productive during hotel quarantine is to learn something new. There is no dearth of online classes amid the pandemic. Spend time in your cosy hotel room learning a new language, brushing up your art skills or taking an online course. We often complain about 24 hours never being enough to pursue hobbies or spend time with ourselves. Now that you have a few days in hand, with nowhere to go or nothing to do, why not cut down on procrastinating?
Travel enthusiasts, there is no escape from hotel quarantine. So, accept the situation happily and look forward to spending quality time with yourself and your loved ones. You can certainly survive and ace this period, see you on the other side!