Here is some of the luxurious weekend stays near Mumbai which are perfect for a getaway with your family and friends!
1. Atmantan Wellness Retreat, Mulshi
Atmantan Retreat in Mulshi is the finest wellness resort and the best part is that it is very close to Mumbai. It is a perfect place to unwind and witness luxury. It is a class apart resort and Atmantan has raised the bar for all other wellness resorts in the country!
Mulshi is just a 3 and a half-hour drive from Mumbai. It is the ultimate place to spend your weekend. For starters, this wellness resort is nestled on the majestic Sahyadri ranges and covered with 42 acres of lush greenery and away from all the chaos. Soak in the peaceful vibe at Atmantan!
Can you imagine a pool that is surrounded by dense trees and at the same time overlooking the pristine Mulshi lake? Well, Atmantan has such a pool and it is just one of the breathe taking views. Take a look at this picture, I am sure you will be mesmerised too! There is also a spa cuisine that will ensure you healthy even when you are on vacation! They also have options for gluten-free, dairy-free, sugar-free and even vegan!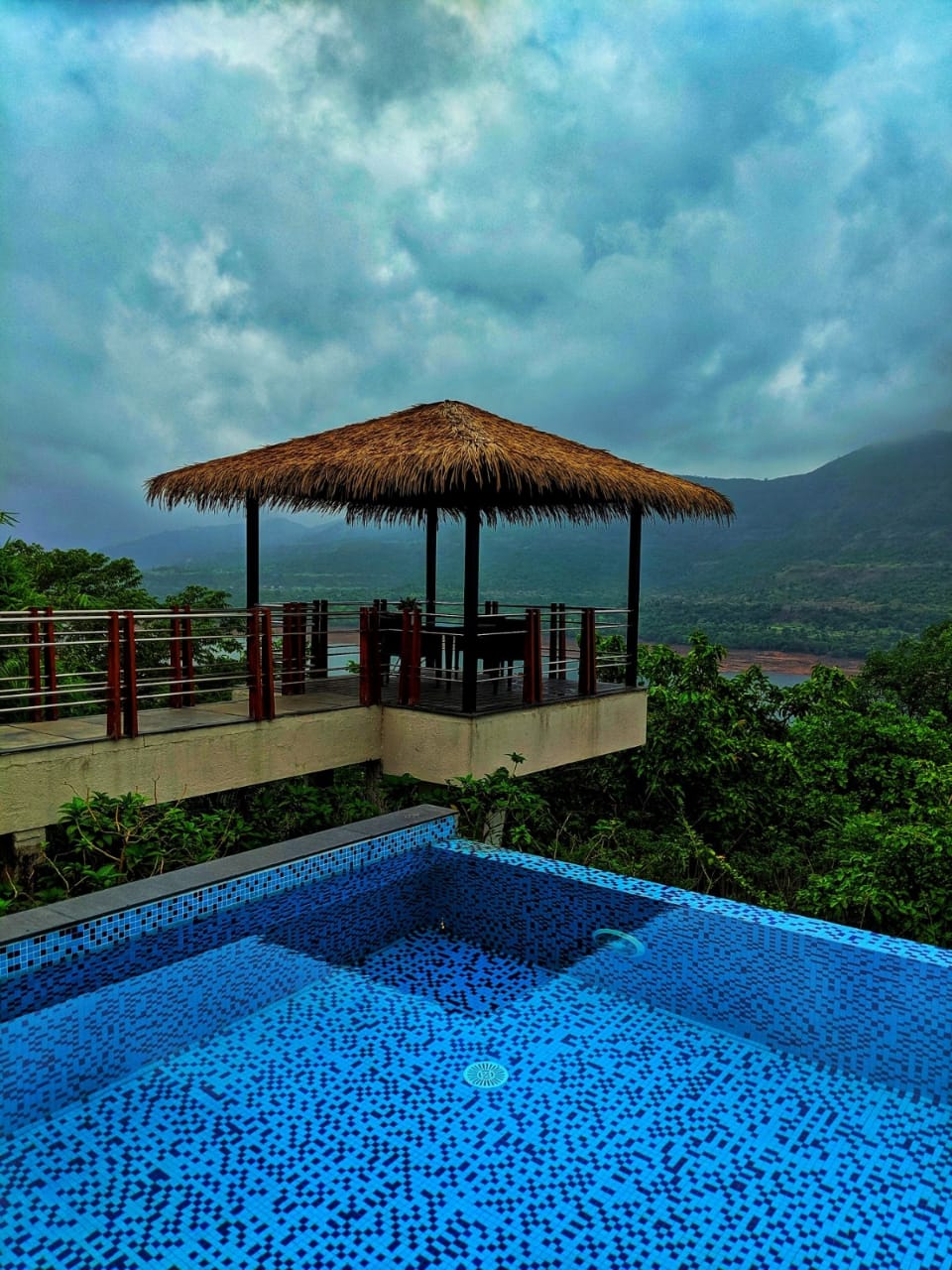 Deets
Address: Atmantan, Village Palse, Tamhini Ghat Rd, Mulshi, Maharashtra 412108
Cost Per Room: Atmantan Living 25,875 / night (Prices vary as per room)
Book here
2. Amanzi Resort, Pavana Dam
Amanzi Resort in Pavana Dam has left me bedazzled! It has some of the most superior facilities to offer that will instantly make your weekend better. A resort that is set amidst the lush greenery, that has a view of Sahyadri ranges, that overlooks pristine waters of Pavana Dam. A luxury resort built amidst nature with tall, rich trees and majestic mountains.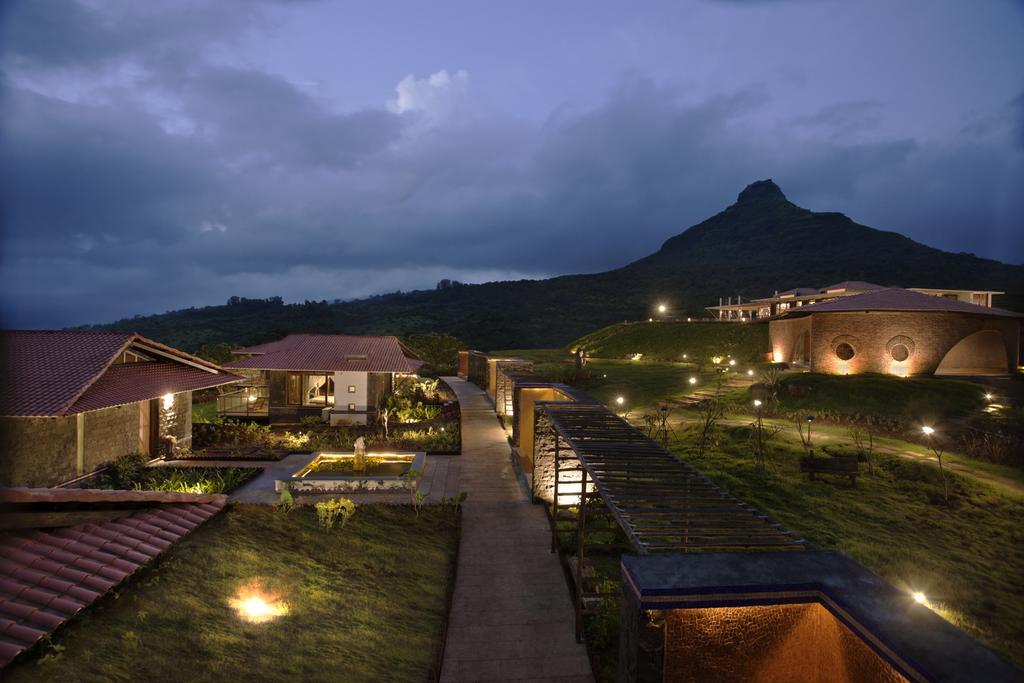 Amanzi is located just 2 hours from Mumbai and an hour from Pune making it the most convenient destinations for a weekend getaway. The rooms here have superior quality furniture, the view from the window is amazing and the services they offer are applaudable.
Always wanted a view overlooking mountains, lakes and serene nature? Well, Amanzi offers something more than you can even imagine! The quality that they offer their guests is superior. Amanzi is not just another lavish place, it is nurtured with the best view in the state. This boutique resort has 8 luxurious villas with four-poster beds and large verandas!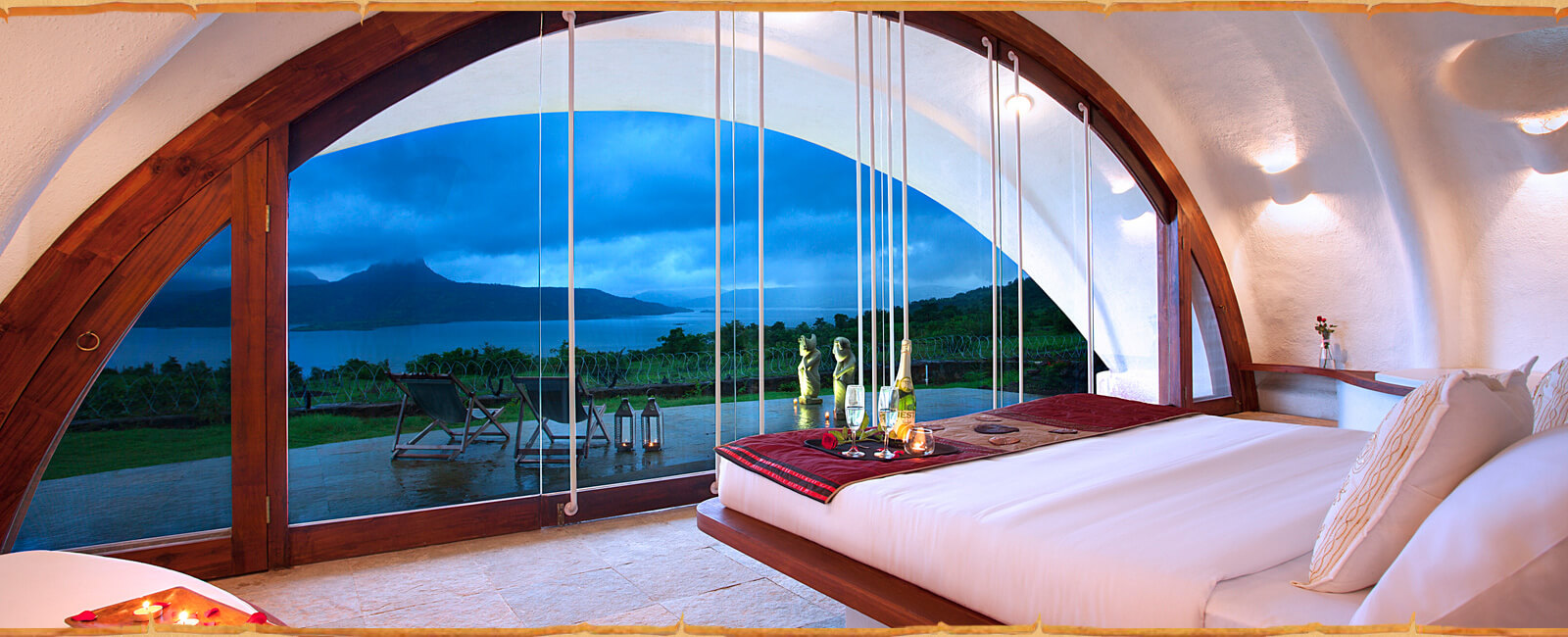 The property includes an Indian restaurant and several indoor and outdoor activities for recreational purposes. The activities include trekking, kayaking and paragliding can also be arranged on request. Experience something lavish this weekend, Experience Amanzi!
Deets:
Address: Amazi, 440 Tikona Peth, Pavana dam
Cost: Approx ₹ 14,999 per night (Prices vary as per room)
Contact: +91 9821012163 / 9167526707
Book here
3. Hilton Shillim Estate, Pune
This retreat in Pune is just the escape you have always wished for. Hilton Shillim Estate is just 1.5 hour from Pune and it is a 3-hour drive from Mumbai. Located in The Western Ghats, Hilton Shillim serves only organic food and have plenty of meditation and yoga retreats. A reprieve from the hustle and bustle – relaxation is the name of the game in this gorgeous 320-acre property. They have a variety of room options that are spacious, luxurious, lavish and this is a must-visit place for the weekend!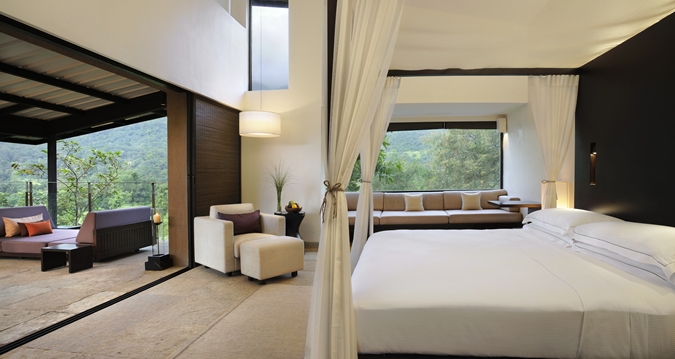 Deets
Address: Village Shillimb, Pawana Nagar, Taluka Maval, Pune, 410406
Cost:  Approx ₹ 19, 486 (Prices vary as per room)
Contact:+91-2114-712 468
Book here
4. Aamby Valley City, Lonavala
Everything about Aamby Valley in Lonavala screams of luxury and de-stressing experience. Located just 120 kilometres odd from Mumbai, the drive there is filled with sharp valleys, great roads and monkeys crossing your path!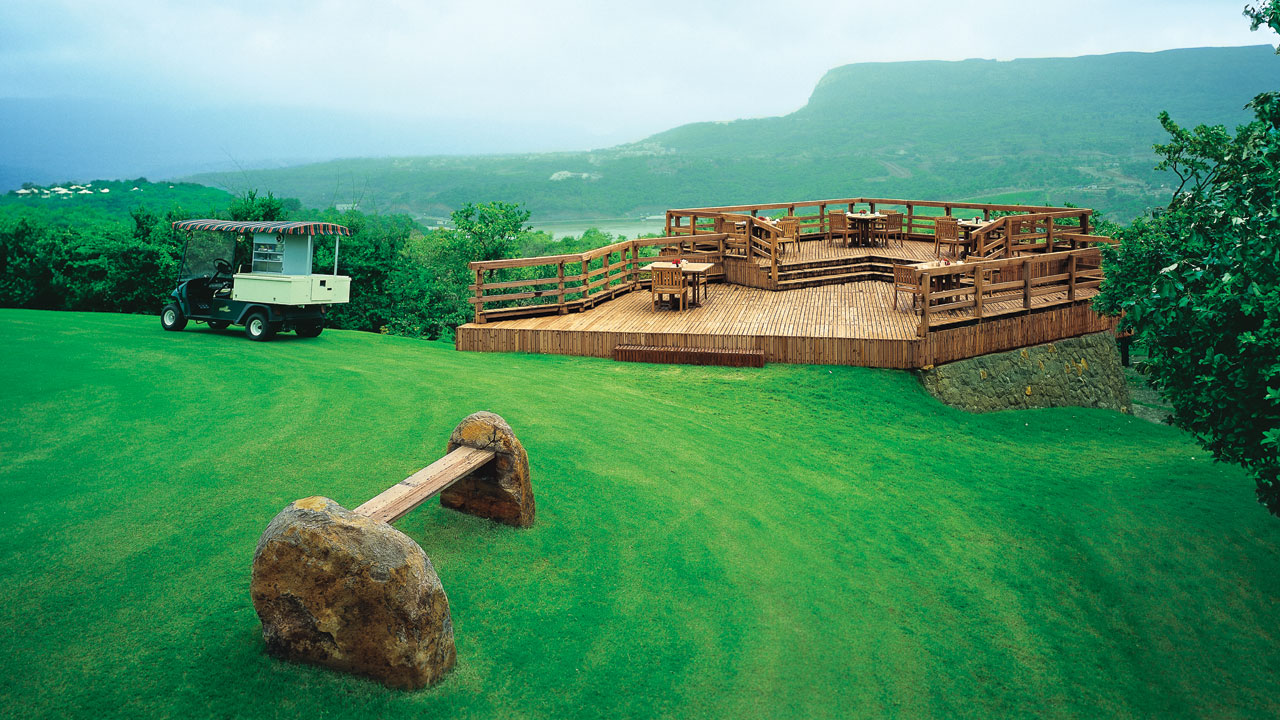 Choose between the Burmese suite or maybe you'd prefer a more Spanish experience. They do an Aussie style suite as well. There are loads of events to keep you occupied, there are a range of activities from rappelling to zipline to get your adrenaline going. You can also indulge in their spa, adventure sports and even golf.  If you'd prefer a quiet evening, we suggest a round of golf. 
Deets
Address: Aamby Valley City, Ambavane, District: Pune – 410 401
Cost: Approx ₹ 15, 191 per night (Prices vary as per room)
Contact: +91-20 2290 0000
Book here
5. Radisson Blu Resort, Karjat
Radisson Blu is a luxury resort property in Kajat, a perfect fit for a lavish weekend right on the outskirts of Mumbai. This resort property is stunning and if you are looking for a luxury stay, then this is your place to be! Radisson Blu Resort is located between Mumbai and Pune, making it the perfect destination for people from both cities.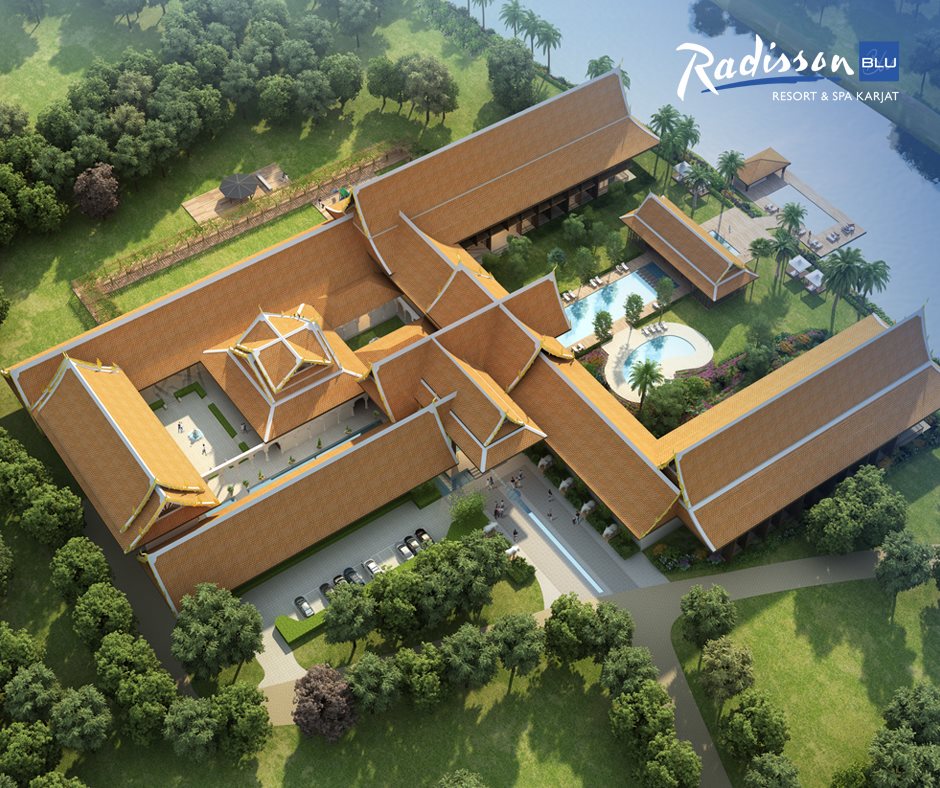 The highlight of this place is the stunning view of the Sahyadri mountains and the Ulhas river from their rooms. They have Deluxe Room, Superior Room, Business Class Room, Deluxe Suite, and Premium Suite options for stay. Here, you will not find a dearth of activities to do inside the resort itself!
A little tip, book this at the earliest the resort gets occupied over the weekend.
Deets
Cost: ₹ 5,524 approx (Prices vary according to room & season)
Address: Radisson Blu Resort & Spa, Khandpe, District Raigad, Karjat, Maharashtra 410201
Contact: 070282 40240
Book here
6. Le Meridien, Mahabaleshwar
Mahabaleshwar is a stunning hill station with magnificent springs, streams and waterfalls. It is well known for its amazing landscape, this hill station has more than 14 tourist viewpoints that offer a panoramic view of the valley.
This Mahabaleshwar Resort is located at an elevation of 1,430 meters. Le Meridien Mahabaleshwar is nestled in a densely forested area covering over 27 acres.
There are 122 rooms all complemented with private balconies. From forest view to valley view, the hotel has been divided into many villas, each offering four rooms. But here's something that is loved by kids and the adults. The highlight of the hotel is its amazing temperature-controlled infinity swimming pool that is definitely worth a dip!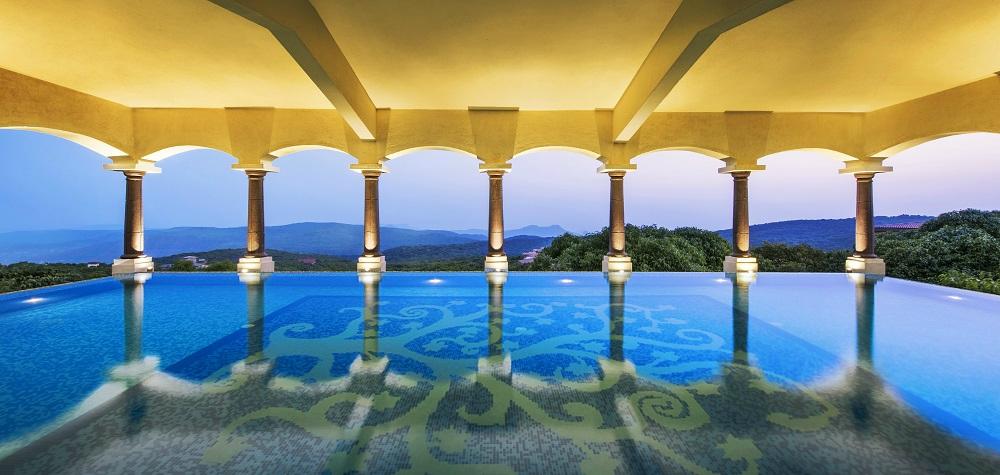 Deets
Address: 211, 212, Satara-Medha-Mahabaleshwar Rd, Mahabaleshwar, Maharashtra 412806
Cost: Starting At ₹ 35,000
Contact: 02168 262 222
Book Here
7. Dune Barr House Verandah In The Forest – Matheran
Verandah in the forest is a unique, heritage hotel, it was built in the 19th century on the isolated Western Ghats. This beautiful resort is steeped in history. Saunter over to the salon with a ceiling that's 35 metres high or take a stroll down to Charlotte Lake for some me-time.  They have very beautiful stay options like Heritage room, heritage superior, suite and deluxe. All of this will take you to the bygone era and it is a wonderful experience.
Deets
Cost:  Starts At ₹ 3, 950 per night
Address: Barr House, District Raigarh, Charlotte Lake Road, Matheran, Maharashtra 410102
Contact: 011 4666 1634
Book here
8. Mango Farm House, Alibaug
Mango Farm House is a beautiful property located right in the middle of a coconut plantation. A blissful getaway, the smell of nature surrounds you and it's just the perfect thing for your vacation. There are ensuite rooms which are quite spacious and comfortable. Each suite comes with its own private pool and overlooks open fields.
The food at Mango is all grown organically on the property itself ensuring the freshest ingredients. True to its name, the property is blessed with an abundance of mangoes as well as other exotic fruits and vegetables.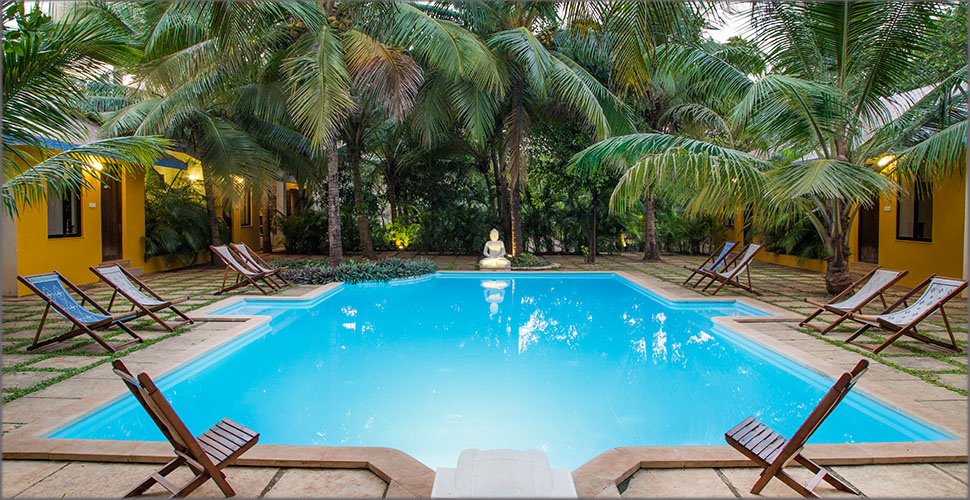 Drive down to Awas beach which is just ten minutes away and enjoy a spectacular sunset. Stroll along the beach or simply lie on the sand and gaze up into the blue vastness of the sky. Mango Farm House is the perfect getaway from Mumbai.
Deets
Address – Zirad/Awas Nageshwar Mandir Road, District Raigad, Alibag, Maharashtra 402201
Cost – Prices Start At ₹ 5,668  (Prices change according to rooms and seasons)
Contact – 098200 07766
Book here
9. Fort Jadhavgadh, Pune
Fort Jadhavgadh in Pune is the state's only heritage hotel. It is a royal stay and takes you through a journey of 300 years of glorious history. The fort has huge gates, wide staircases, ethnic balconies, not so commonly seen in a modern-day hotel. Chajja is the restaurant where breakfast and lunch are served. Payatha is their signature restaurant where everyone gets together for a musical show and traditional Maharashtrian cuisine for dinner. For stay, they have standard room, Maharaja suites, royal tents and any other stay option.
Spread over 25 acres, Fort Jadhavgadh is a one of a kind resort that has amenities like a museum, a poolside spa, cobble-stoned steps and delicious meals.
Deets:
Address: Hadapsar Saswad Road, Jadhavwadi, Pune, Maharashtra 412301
Cost: Approx INR 9000 per night
Contact: 02115 305 200
Book here
10. The Ark Wellness Retreat, Mulshi
You will not believe this one! Mushi is one of the most relaxing experiences and it is the best getaways. This retreat has been designed to provide luxury. From the rooms, you have a beautiful view of Mulshi's greenery. They have a variety of stay options like a standard room, garden room and deluxe room. Here you can sit in their lounge, take a walk through the greenery and let peace soak into your being. You can also pamper yourself with rejuvenating therapies at the spa. Take a dip in the pool or go cycling across the property.
Deets:
Cost: Approx INR 7500 per night
Address: Nandgaon, Pune, Maharashtra 412108
Contact: 077740 59616
Website: http://arkretreat.in/
11. Maachli Malvani Resorts – Pune
Located in the beautiful Parule Village in the Konkan area near Sawantwadi, the elegant cottages of Maachli are nestled on the historic lands of the Marathas. A getaway place that is so rare that you would fall in love with it. Ditch the traditional hotel stay and come to this resort with a rustic look that is close to nature!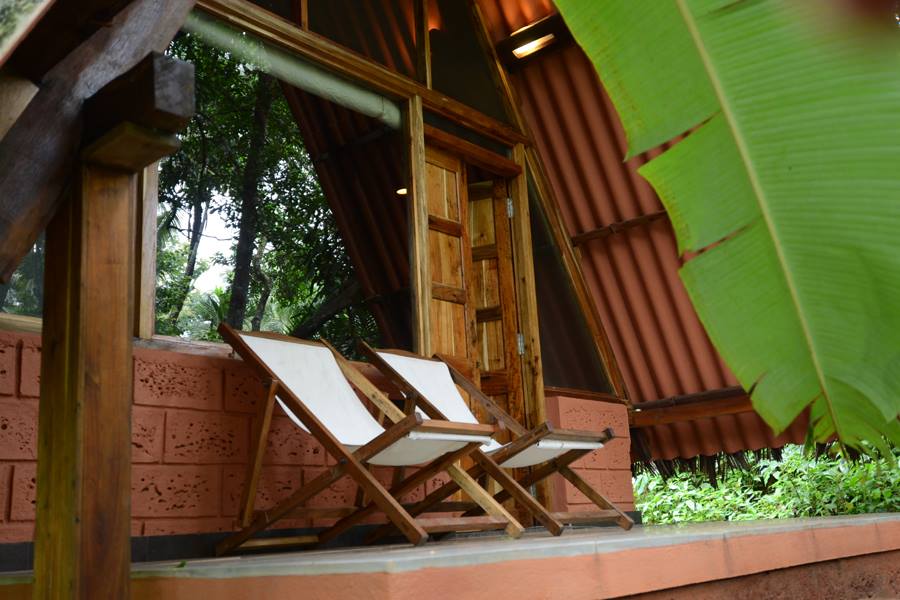 The cottages, traditionally known as "Maachli", are built with natural materials and enable one to get up close and personal with nature as the paddy fields and spices grown are just a stone's throw away. It is an exotic stay right in the middle of nature. And to experience the best while you are on your weekend? You must come here!

Address: Ishavasyam, Manjardewadi, Post-Parule Tal-Vengurle, Dist-Sindhudurg, Maharashtra, India, Pin 416523
Phone: 91 9637333284, 91 9423879865
Approx cost: ₹2500 per night onwards
Book here
Also Read: Long Weekend Getaway From Mumbai To Sikkim- Gangtok
12. River Rock, Panvel
Panvel is just on the outskirts of the city and you can leave all your worries behind to experience bliss here at River Rock! This rustic looking villa is so pretty that it makes me want to get there right away. This luxurious villa/ farm stay has a stream flowing right outside the door and it looks like one of the houses from Hollywood films!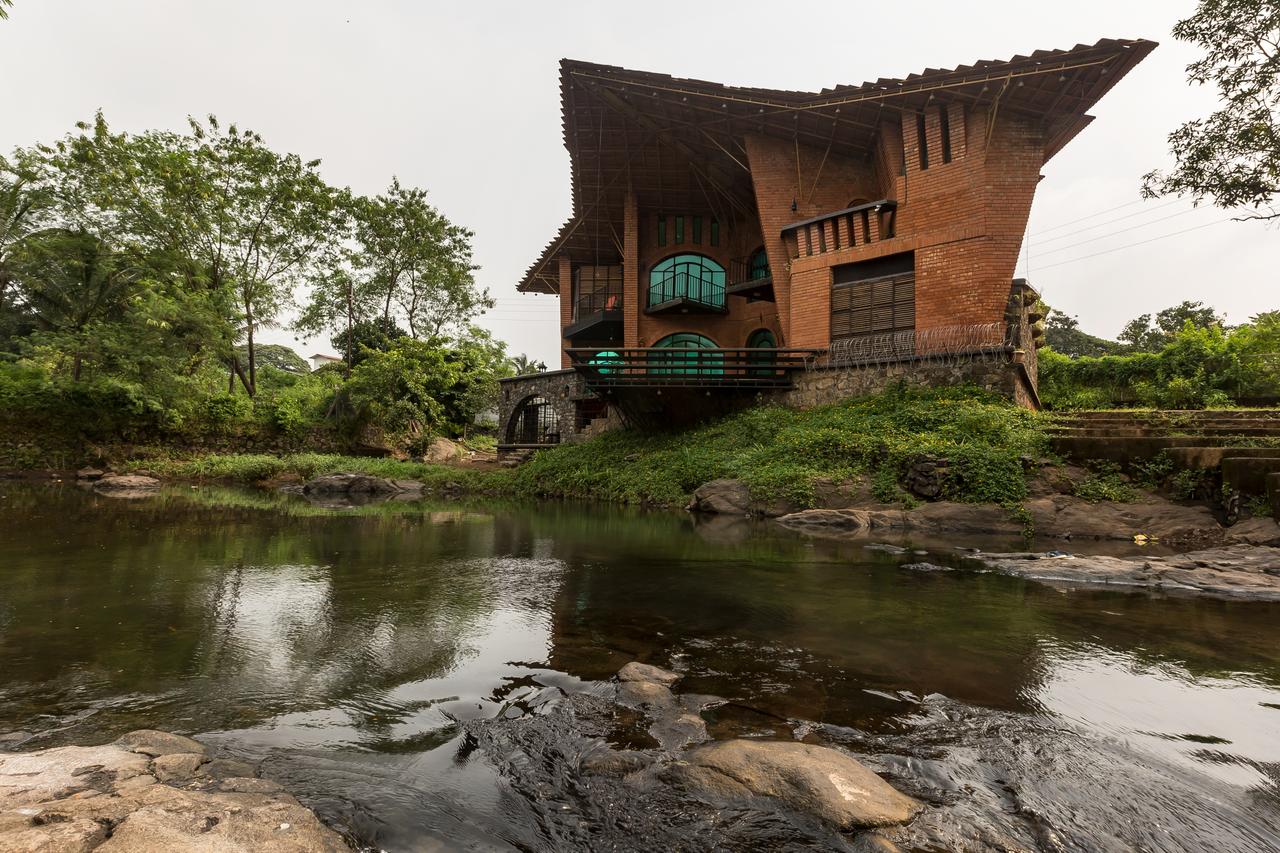 You can also hold birthday parties, celebrations, important occasions and much more at this villa. It is beautifully decorated and is such a lavish stay! They even have wooden floorings and stairs inside the villas that lead you to the upper rooms. It is like a dream house you always wanted. Get here and enjoy the best views from the window.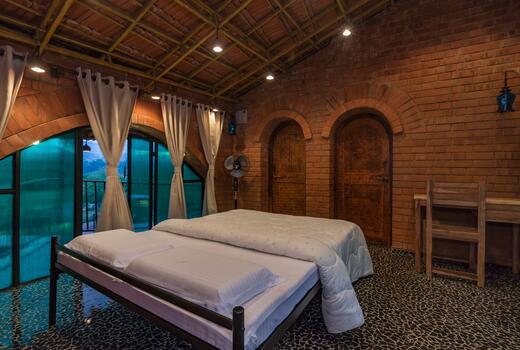 Also Read: Weekend Getaway From Mumbai To Igatpuri
13. Casa Blanca Villa – Karjat
Casa Blanca Villa in Karjat is a completely white villa that has huge glass windows that make you feel like you are right in the middle of a dense forest. It has tall coconut trees, mango trees and a wooden swing that make it a perfect place for a weekend destination.
This spacious villa can accommodate a large group of people so grab your friends and family to this luxury villa. You won't believe that the property is surrounded by 2 acres of organic farms, a cricket pitch and a huge swimming pool. This villa is saffron stay property in Karjat and the facilities here are beyond superior. A villa with white stone washed walls and Greek-style crafted home, well you know your next weekend destination!
Deets
Address: Opposite Pinewood Resort, Varai Road, Lakhan Phata, Cross Rampol, Karjat, Varai T. Need, Maharashtra 410201
Cost: Starts At ₹35,164
Contact: (+91)8424 040 040
Book here
Also Read:  Srushti Went To Pondicherry For A Weekend Getaway All Under Rs 5000
14. The Hill Zill Resort – Bordi
If you are a wine lover, then this place is definitely for you! What's better than spending a long weekend in a luxurious resort? Spending a long weekend in a luxurious resort with a winery inside it! The Hill Zill Resort, only 3 hours away from Mumbai has the first-ever Chikoo winery!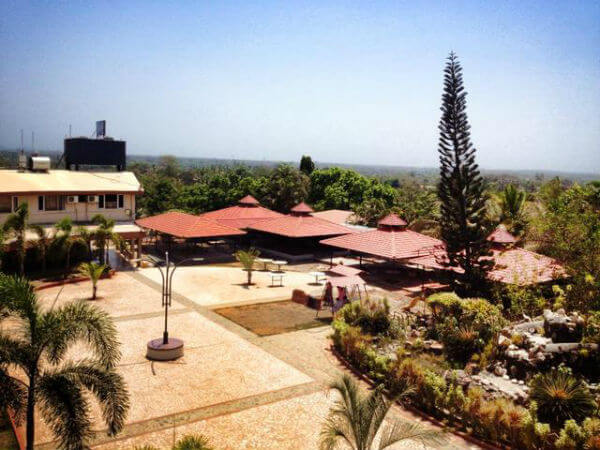 The renowned Dahanu-Gholvad Chikoo fruits are used to prepare this wine. HillZill stays are not just the ones with amazing views, the interiors of the room are also beautiful. They have an infinity pool that you must visit and make sure you take a dip ans sip on the finest of wines they have. Did your weekend just get better? Ours definitely did.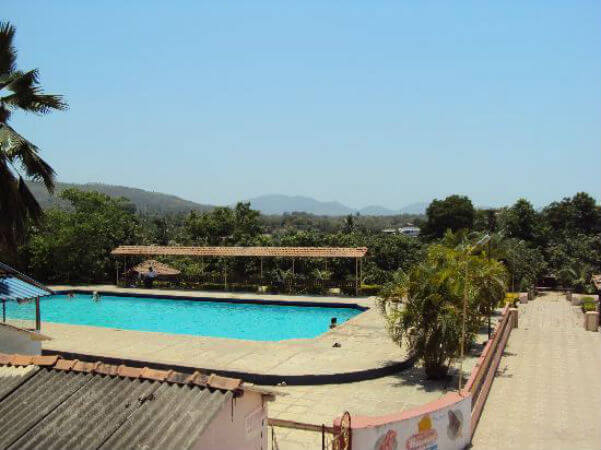 Deets
Address: Hill Zill Resort and Winery, Tambolpada, Bordi-Borigaon, Tal. – Talasari, Thane, Maharashtra 401701
Cost: Starts At ₹ 3, 257 (Prices are subjected to change)
Contact:  098241 21460
Book here
Also Read: Weekend Getaway From Mumbai To Malshej Ghat
15. The Machan, Lonavala
The Machan in Lonavala is an eco stay that is packaged with luxury as well. The place is nestled in the forests of Lonavala and I bet you will be stunned looking at the place. Without a doubt, I can say that it is one of the best stays in Loanaval and you must come here at least one!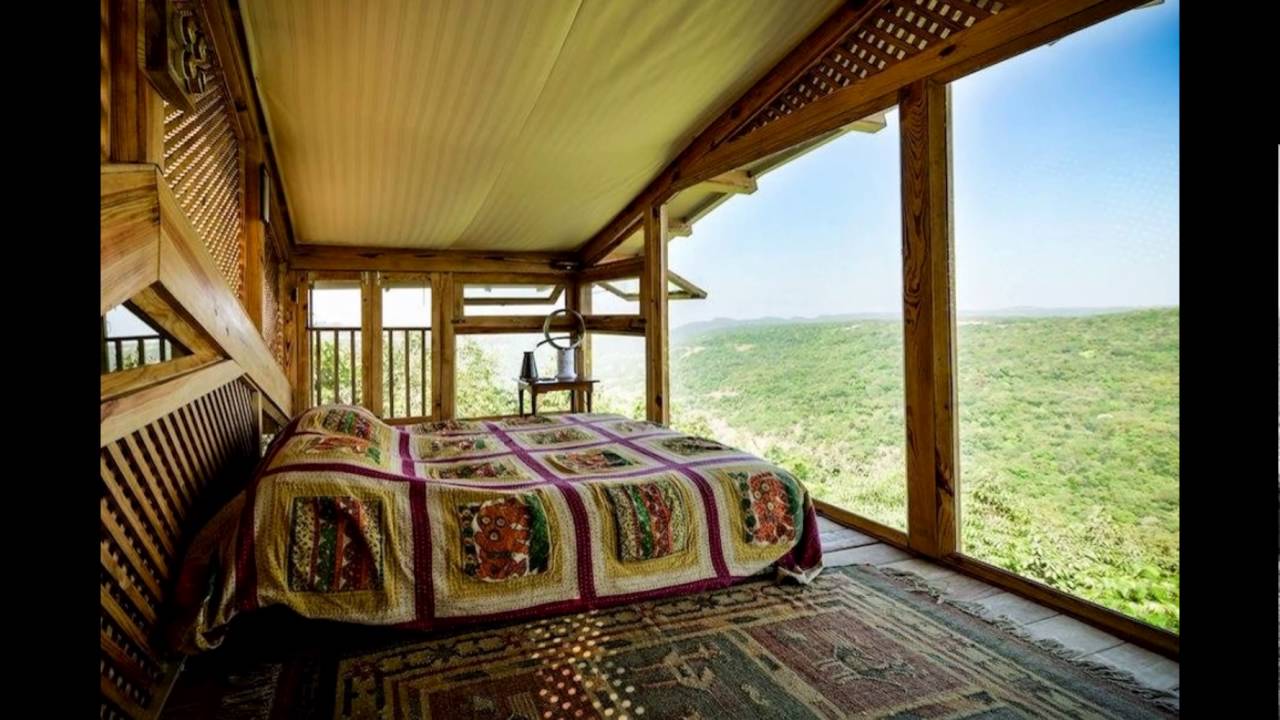 Machan stays just define luxury and they are wood stays, canopy, forest machan, jungle machan, sunset machan and starlight machan. All of these stays are super lavish and here you will be sure of being spoilt with choices. Their huge glass windows from the room are the highlight which overlooks dense forest, the view is just breathtaking. You must come here to experience the best of Lonavala.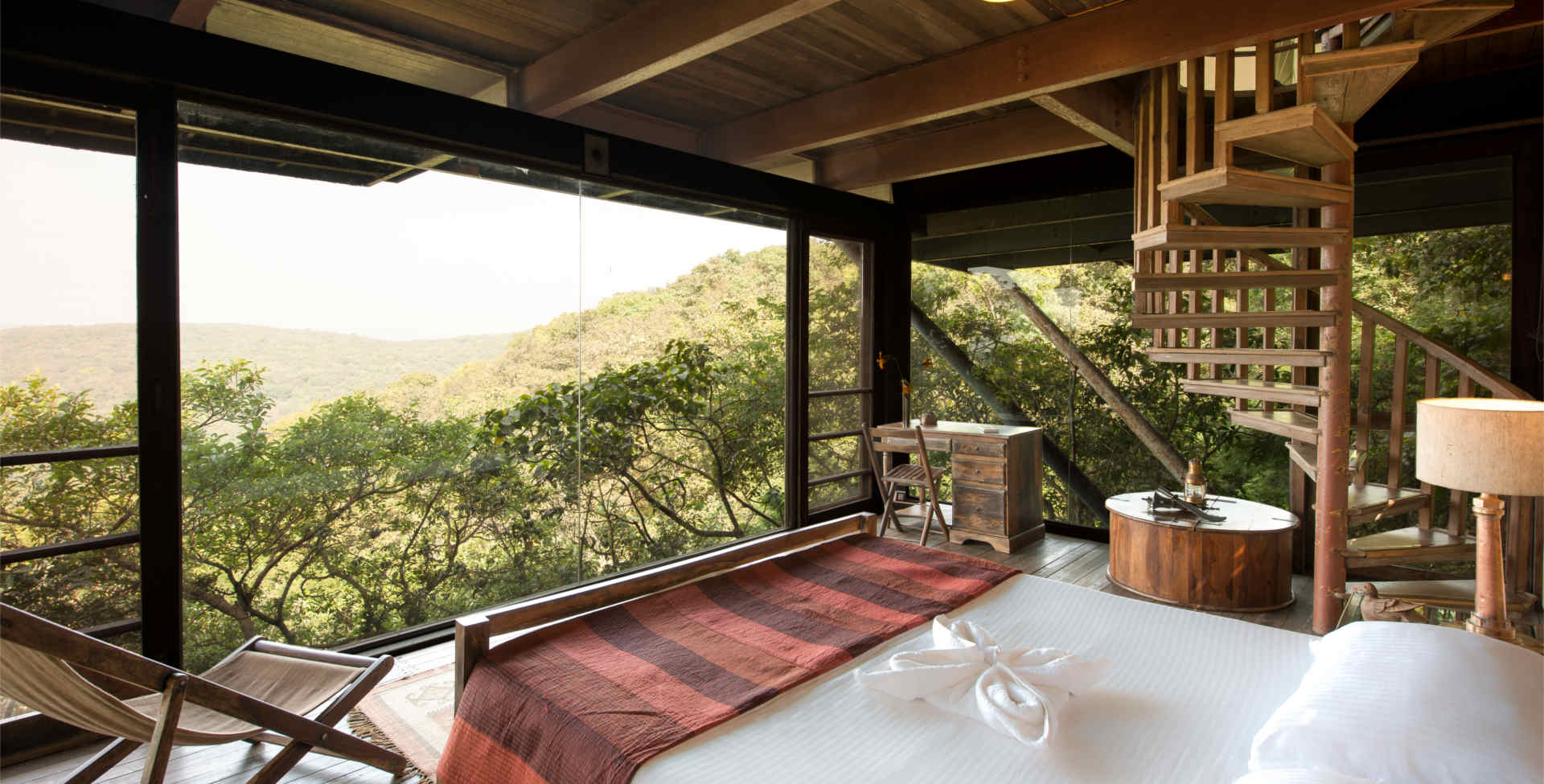 Also Read: Weekend Getaway From Mumbai To The Valley Of Flowers, Kaas Plateau In Satara
Deets
Address: Machan, Private Road, Atvan, Maharashtra 401401
Cost: Starts At ₹ 21, 416 (Prices are subjected to change)
Contact: 076666 22426
Book here