Maharashtra has a hidden gem in Satara which is covered with 850 species of flowers and butterflies. Don't believe me? Check out Kaas plateau which is like a paradise filled with varies species of flowers. This plateau is an undiscovered area and the beautiful flowers here have not been appreciated enough! So here I am, telling you all about this beautiful little place.
Also Read: Weekend Getaway From Mumbai To Malshej Ghat
Kaas Plateau is also popularly known as 'Maharashtra's Valley of Flowers' and that too for all the right reasons! Interestingly enough, Kaas is also listed as a UNESCO World Heritage Site and that too since 2012. And guess what else? Kaas plateau is in driving distance from Mumbai, it is just 5 hours! Isn't Kaas like the new weekend getaway destination for Mumbaikar and Punekars where you can totally experience nature at its best.
Also Read: Weekend Getaway From Mumbai To Igatpuri
The plateau is colourful, filled with various species of flowers that you might not have heard of. The plateau is loaded with flowers like Pogostemon Deccanensis, Eriocaulon, Utricularia, Impatiens Lawii and Dipcadi montanum to name a few.
What Else?
Kaas Plateau is located at a height of 1200 meters and the weather here is absolutely beautiful and pleasant. One visit to this plateau and you come back refreshed and really peaceful. Kaas plateau is a not so popular destination and hence it is an untouched paradise. Kaas is just 25 kilometres from Satara and is just the best location for all the people in and near Maharashtra. Here you can visit the 100-year-old lake called Kaas lake and some believe that the plateau was named after it. There is also a belief that this place is called Kaas because of the Kaas tree that grows here and is found in abundance. Some other things that you can experience here are on your way to Kaas you will find a lot of beautiful waterfalls and dense forest area during monsoon.
How To Reach Kaas Plateau?
You can get directions on how to reach Kaas here. It is just 3 hours from Pune and 5 hours from Mumbai. If you are travelling from Thane or even suburbs the distance will change and you can take the shortest route to this beautiful plateau.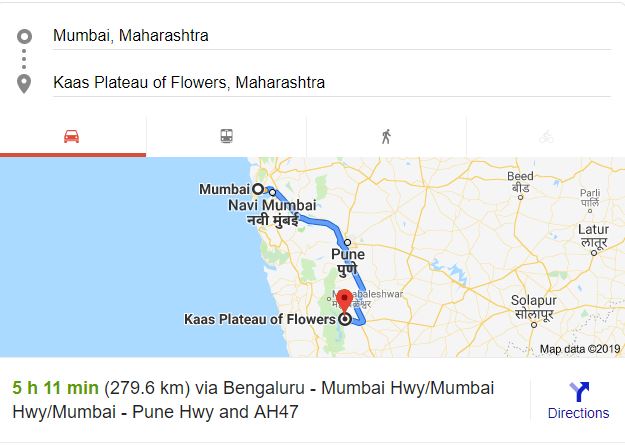 Also Read: 5 Locations In Maharashtra Which Are Replicas Of Ones Abroad
How To Reach Kaas By Train 
To reach Kass, you will have to take a direct train till Satara and then from the station, you can take local transport till Kaas. You can take a bus or rickshaw till Kaas.
Here is a list of trains that will take you to Satara from Mumbai.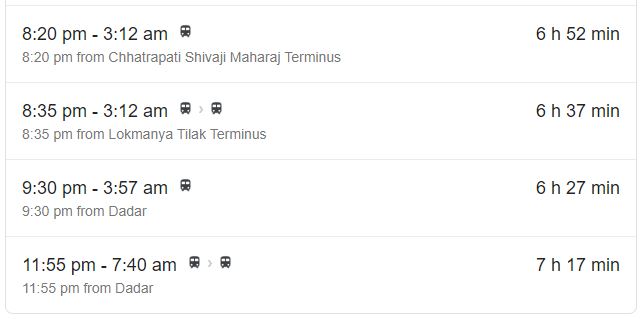 5 Things To Do In Kaas
1. Kaas Plateau 
The plateau is covered with various beautiful flowers and you will be stunned to know that there are actually 850 species of flowers. And the best thing about these flowers is that they are wild and they happen to change their colours every year as their life cycle changes.  Don't be amazed if you find yourself striking an SRK pose from DDLJ, I would say don't miss the opportunity and go for the cliche pose.
2. Kaas Lake
Kaas Lake is almost a 100-year-old lake and it is also believed that Kaas plateau is named after this very lake. The area near the lake is very peaceful and serene and you will find that the water is absolutely clean and there is no garbage found around this place as not many people come here. You can also have a good time sitting by the lake during sunsets and if you are a morning person then it is one good spot to visit early morning during sunrise.
3. Vajrai Waterfall
Vajrai Waterfalls is one of the best places to visit when you are in Satara. You must come here to get drenched in the cold water of this tall waterfall. But some of the things you must keep in mind are that don't go too close to the waterfall as the area near it is very slippery. You must wear proper footwear that has grip and not sandals that will easily break. If you are with your kids, try keeping them away from slippery places. But rest you don't have to worry as it a safe place where you can have a fun time with your family and friends.
Ajinkya Tara for is in Satara and it is another must-visit location in Satara which is close to Kaas plateau. It is also one the places with historical importance. Ajinkyatar is built on one of the seven mountains that are surrounding Satara. This fort is 3,300 feet and was once ruled by Shivaji, but soon after his death, it was taken over by Aurangazeb. The walls are really strong and the view from the top of the fort is just impeccable.
Also Read: Laguna Waterpark Announces AED 49 Tickets (This Weekend ONLY)
5. Thoseghar Waterfall
Thoseghar waterfall is also another place which is close to Kaas plateau. Here first you will have to take a ticket for sightseeing this waterfall. This is one is really steep and tall and you can watch the water flow from the top and it is really steep. It is really a breathtaking sight.
You can also visit Aswalgad and Garden of Windmills when you are here!
The best time to visit Kaas is between August and October when these beautiful flowers bloom. But you must visit during monsoon too, it is beautiful, clam and the weather is really pleasant.
Take a look at this video which will help you with more places to visit in and around Satara.