The gorgeous beach destination, the Maldives has over 100 resorts, sitting on serene islands. So, the question is which resort should you choose? How do you pick the one that's right for you? Well, with umpteen resorts offering luxury, sea-facing rooms and whanot, you may have a hard time picking the right one. So, let's help you with this. Here are 5 criteria you that can help your resort-picking process.
1. Resort That Gives Value For The Budget
Travel plans are extravagant, but budget, maybe not so much. More often than not accommodation prices may play a damper on your travel plans. Let's let you in on a secret. Contrary to popular belief, the Maldives is an affordable destination, where apart from 5-star hotels, that are plenty of hotels and resorts that fit all budgets. From accommodations available to backpackers travelling on a tight budget to high-end water bungalows for the indulgent, there's something for everyone. When you're booking a resort, find out the packages that they offer-full-board, half-board and all-inclusive. Find out exactly what's included and what's not included in the package to figure out if the resort adds value to you for the budget.
Also Read: Air India Flight Welcomed With Water Canon Salute On Landing In Maldives
2. Meal Plans & Wider Variety Of Cuisines
Another important aspect to consider while booking a resort in the Maldives is food. Come on, how can a good vacation not revolve around food right? Resorts in the Maldives often offer three types of meal plans- Bed & Breakfast, Full Board and All-Inclusive. The first one just caters to breakfast, Full Board includes all three meals in a day and All-Inclusive includes all three meals with alcoholic and non-alcoholic drinks. While the meal plans would incur additional expenses, nevertheless it could work out cheaper as food on the islands are costly. Meanwhile, if you're a foodie, do pick out a resort that serves wider variety of cuisines or more number of in-house restaurants. This would keep the culinary journey interesting, with lots to explore.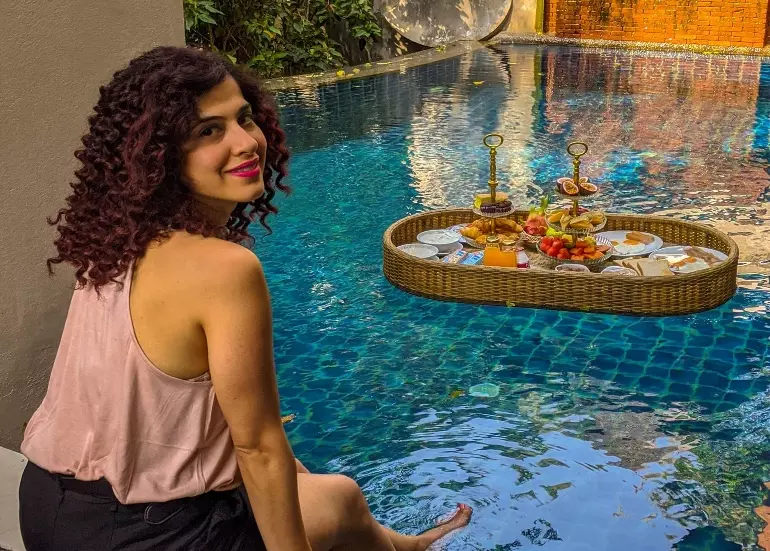 Also Read: Boss Takes His Employees On A Trip To Maldives To Thank Them For Their Hard Work
3. Resort That Has Offer On Facilities
If you're staying at a resort in the Maldives, chances are you want to make the most of it. Perhaps even cut down on the sightseeing to indulge in the resort extravaganza. Well, in this case, look for a resort that has all-inclusive facilities or that has offers on facilities. From spa packages, regular dive trips, Kids Club facilities, babysitting services, golf courts, fitness centres to infinity pools, there's a myraid of experiences within the resort in the Maldives. So you can either take a resort package with all-inclusive facilities or look for one where you can get an attractive discount on the same.
Also Read: This Maldives Resort Is Offering Workation Packages To Let You Work From The Beach
 4. Distance From Male & Transfers
The Maldives is an archipelago of around 1192 coral islands that are grouped into 26 atolls. So, reaching your resort would mean a resort transfer from Malé by seaplane, domestic flight with speedboat trip or a speedboat. If you want to stay in a well-connected area, choose to pick a resort in or near Male. For an idyllic island life, pick a resort that takes care of your transfers. In the Maldives there are no public transfers, by the means of ferries or scheduled seaplanes to and from the resorts. It's advisable to choose a resort in the Maldives that offers transfers to and from the resort.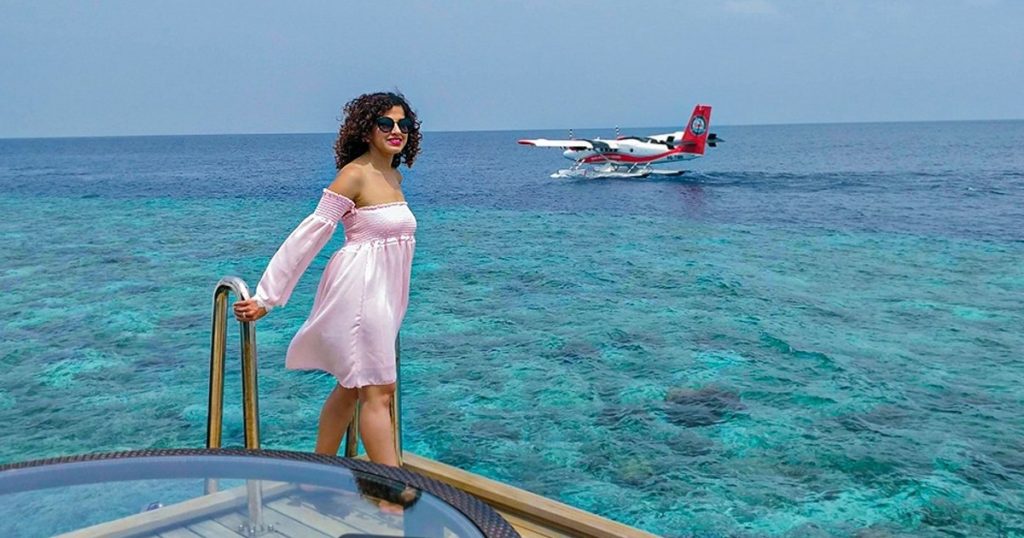 Also Read: Sunny Leone Cruises Through Blue Waters In The Maldives; Gives Total Holiday Goals
5. Variety Of Water Sports For Adventure Junkies
Adventure Junkies! Maldives is all about water activities and adventure. When choosing a resort, you must look for one that satisfies all your adventure cravings. Look for a resort that offers a wide array of top-notch adventure activities like surfing, kayaking diving, jet-skiing, snorkeling, sailing, etc. The more, the merrier! The right paradise for you would be a resort in the Maldives that knows the pulse of adventure enthusiasts. Here's a video of the crazy adventure sports tried by Kamiya Jani. Perhaps this can give you some inspiration.
Well, these are some of the criteria you must keep in mind when selecting the best resort in the Maldives for you. We hope this list helps you in picking the right one!