M Dileep Kumar from Hyderabad loves travelling so much that he can't think of taking up a full-time job, lest his trip plans would be hampered. Recently, he rode all the way from his hometown to Ladakh on his two-wheeler covering a distance of roughly 2,542.7 kilometres. And he covered the entire journey in a span of just 27 days by riding around 8 to 12 hours daily. The 30-year-old also met with an accident while on this journey. But no challenges could deter him from completing his mission.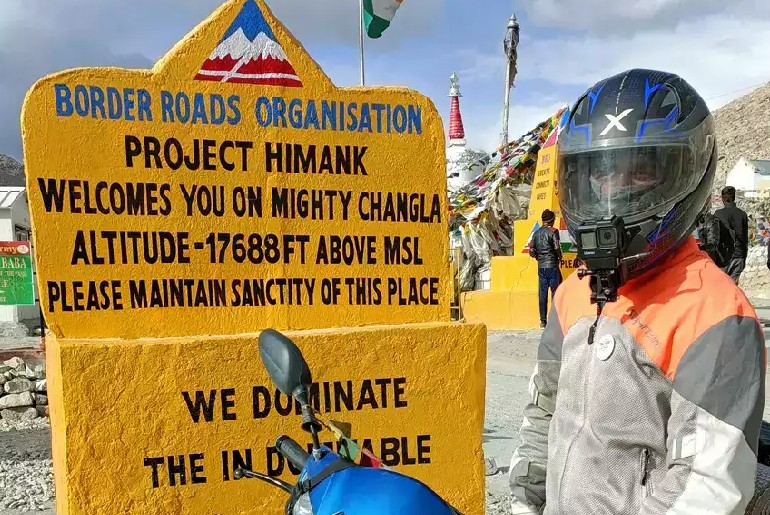 Also Read: This Couple Rode From Vadodara To Ladakh On Individual Bikes Covering 7000Km In 20 Days
He Came Across Many Travelling Groups Along The Way
According to a Times of India report, Kumar said that he had commenced his journey to the cold dessert on September 8 from Hyderabad. Near Nagpur, he had met with the accident. The incident did not harm him much but he had to send his bike for repairs. Kumar told TOI that the most arduous part of his journey was the complete off-roading near Tso Moriri lake for a stretch of around 60 kilometres. The maximum speed he could ride at during the journey was around 100 kilometre/hour. He added that he came across many travel groups along the way.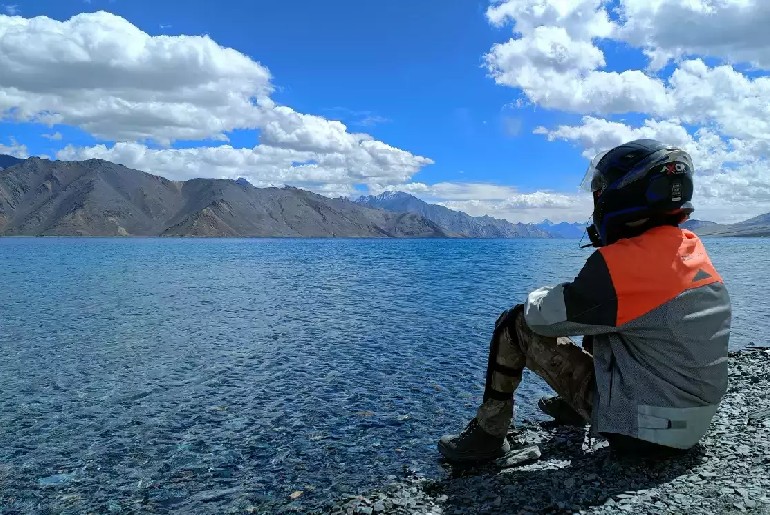 Also Read: This Boy Cycled From Kerala To Kashmir & Sold Tea Along The Way To Sustain His Travels
Kumar Spent Nights At Toll Plazas, Villages And More
During his journey, Kumar halted near toll plazas, villages and even petrol pumps at night. He said that usually, he would travel for around 12 hours in a day, but at the higher altitudes, he could cover only about 250 kilometres every day. Nevertheless, overcoming the difficulties of accident, foggy roads and harsh weather, Kumar pulled off his entire journey in less than a month. Earlier, a 72-Year-Old Man Had An Incredible Road Trip On A Bike From Kolkata To Ladakh.