The last time we checked, meditating on the Himalayas could possibly help one achieve enlightenment. Also, the last time we checked, marijuana is illegal in India. But then, there are a few temples in North Karnataka which offer ganja, or marijuana prasad to help people achieve enlightenment. Even as the police in Karnataka carries on with its drug raids, we wonder how they'll turn out when it comes to these temples!
Marijuana Prasad at Mouneshwara Temple, Thinthini, Karnataka
Devotees among the Sharana, Aruda, Shaptha and Avadhuta traditions believe that consuming marijuana in different forms helps in achieving enlightenment. Take a look at the Mouneshwara Temple, Thinthini for instance. The shrine hosts a fair every year in January. Devotees who visit the fair receive small packets of ganja or marijuana as prasad. Later, they smoke this sacred offering after praying to the lord Mouneshwara.
Also Read: Amsterdam Will Soon Ban Tourists From Buying Weed
Ganja: A Way For Enhancing Spirituality In Some Temples
Gangadhar Nayak, a member of the temple committee denies that the shrine sells ganja for recreational uses. "During the fair, anybody can come here and smoke. While some eat ganja after boiling it, others consume it like tobacco powder," he said.
Instead, he highlights how the consumption is a traditional act. The devotees and saints believe it's some sacred grass. For them, it helps in "enhancing knowledge of spirituality and achieving enlightenment." So, marijuana prasad is also commonly offered at some ashrams and temples in Yadgir and Raichur districts.
Also Read: Residents of Australia's Canberra Can Now Legally Grow, Possess & Smoke Weed
Remember Lord Shiva And Weed?
Now, marijuana prasad isn't apparently a new thing in India. It is taken in various forms as prasad in elsewhere too. Mythology has it that Lord Shiva smoked weed, so now it's popular among quite a few sadhus. Who hasn't heard of bhang either? So, it's all about the differences in the way we see marijuana.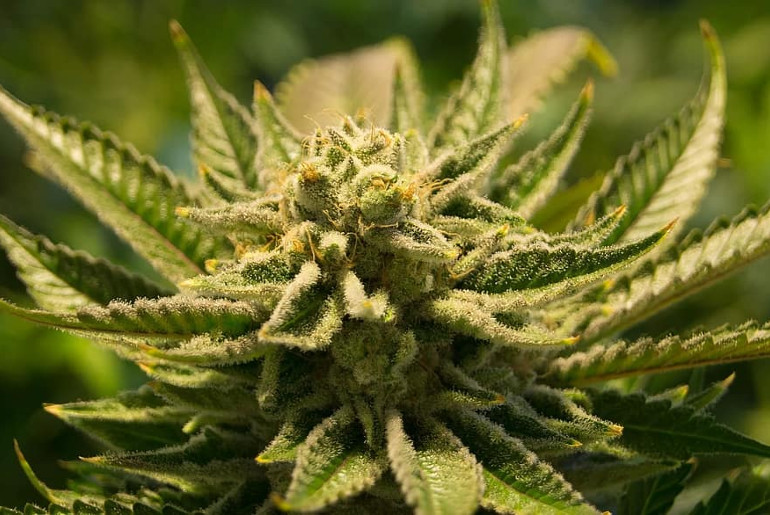 The usage of the marijuana plant differs with its parts. The leaves are used for making ganja(weed), while the bud or the flower is the directly smokable part. The bud is more expensive and costs about ₹4000-5000 a gram in India.