When art is mingled with the beauty of nature, magic happens. And this riverside hostel in Himachal nails that to perfection. Nestled in Tirthan Valley, Mazel Tov Hostel and Cafe offers the coolest stay experience in the hills, hands down! Ask why? The place comes with a rooftop cafe that overlooks the gushing Tirthan river. The walls of the property are decked with graffiti, quirky captions and more. What's more, music gigs also take place in the cafe in the evenings. Mazel Tov mostly has shared rooms and a couple of private rooms too. Here are 9 things you can indulge in during your stay at the property:
1. Sit On The Swing And Soak In The Stunning River View
Each floor at Mazel Tov comes with spacious patios equipped with comfy sofas. And the rooftop cafe has oodles of sitting options to catch the view of nature around. You can choose from a swing, wooden chairs, sofas and fancy bed and cushion seatings.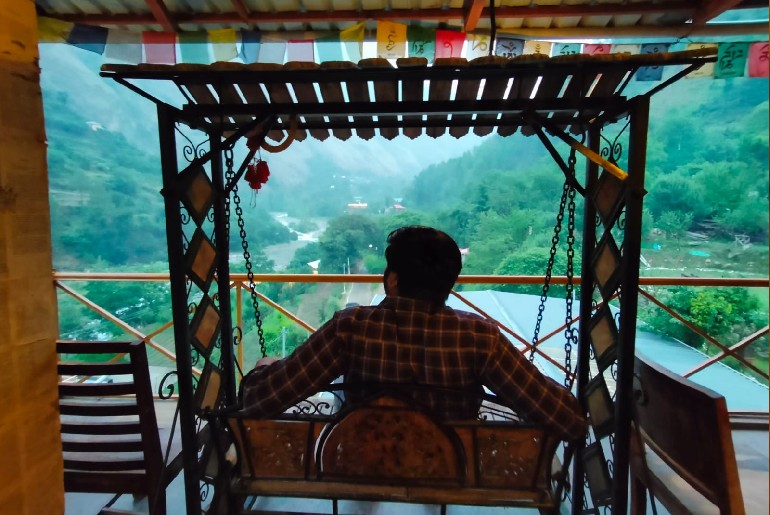 2. Take Pictures At Insta-worthy Selfie Points
The wall arts and captions at Mazel Tov are perfect to add some chic to your pictures. At one corner, there is a bright blue wall with Gautam Buddha sitting under a tree. And there's another black wall saying, "What's more human than the fight for survival." Another wall art will give you colourful wings. The cafe is adorned with dreamcatchers, wall hangings and more.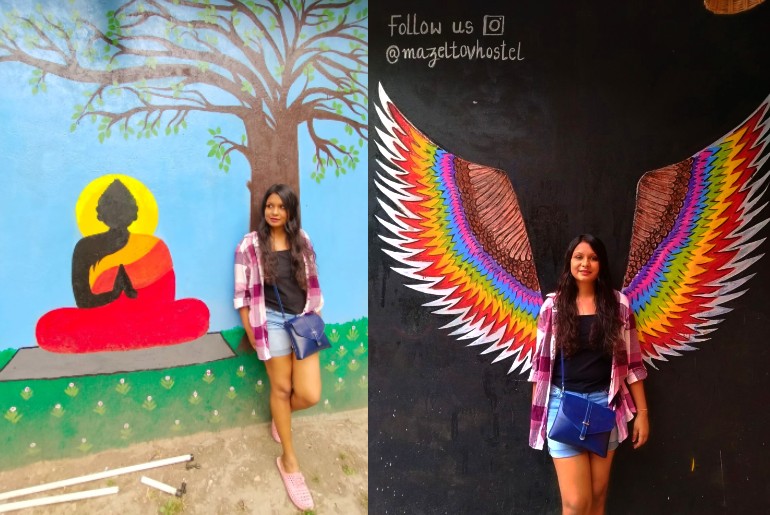 3. Relish A Medley Of Delish Food Options, Hookah, Beverages And Much More
Apart from having a chilled out vibe, Mazel Tov can be a true paradise for gastronomes. The cafe offers a plethora of food and beverage options and you can try hookah too. We absolutely crushed on their Shakshouka, an Israeli dish made with tomatoes and eggs.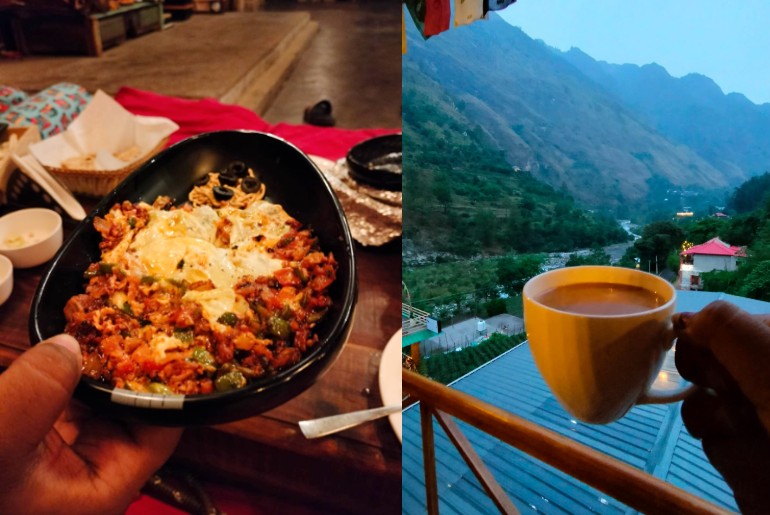 5. Hoard A Local Wine From The Nearby Shop
There's a tiny shop near Mazel Tov that sells local wines and fruits. You can get unique varieties of Himachali wines here like Apricot Wine, Kiwi Wine, Honey and Apple Wine, Rhododendron Wine And more. The shop also sells fresh apricots.
6. Enjoy Live Music By The Mountains
What can be better than being a part of a live music show in the mountains? In Mazel Tov, you can revel in that experience. Grab a good drink, order your favourite dish and sing along!
View this post on Instagram
7. Play With Harry, The In-House Husky
If you like dogs, there's a cute furry buddy waiting to play with you right here. The in-house dog, Harry, is a husky, and spending time with him will make you all the more cheerful.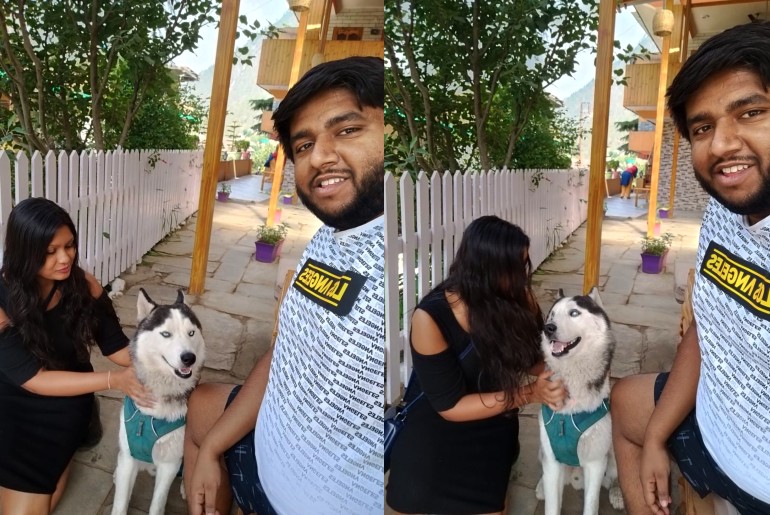 8. Wake Up Early And Walk Down To The River Bank
The bank of the river is around a 2-minute walk from the property. Wake up with the sun and head towards the bank. The charm that you can derive from the serenity at that moment is simply unparalleled.
View this post on Instagram
9. Go On A Trek To The Nearby Choie Falls
The entrance to the Choie Falls is just around 4 kilometres from the property. Reaching the waterfall from the entrance involves a 30-minute trek. But remember, the trek isn't very easy. So, wear proper shoes and comfortable clothes.
View this post on Instagram
Mazel Tov is also in proximity to prominent tourist spots in Tirthan Valley like Jibhi Waterfalls, Chehni Kothi and Jalori Pass. Single beds in dorm rooms start at ₹799 per person per night at the property. One can also book a luxurious double deluxe or twin rooms at prices between ₹2000/night and ₹3500night. On that note, here's Your Ultimate Guide To Tirthan Valley And Jibhi!