Ever wondered what an aerial view of Dubai would look like? Well, the Seawings Plane is the first thing that comes to mind, when we speak of a tour around Dubai fro the sky. The plane is like a mini charter plane taking tourists and residents alike on sightseeing trips up in the air. And if the view is so breathtaking, what would the pilot's job look like? CT Dubai caught up with the Chief Pilot of Seawings  Tim Kachur, Director Flight Operations. Tim spills the beans on how he landed this job, the pros, the cons and more! Read on.
Also read: Places In The UAE Where You Can Watch Skies Light Up To Celebrate UAE's National Day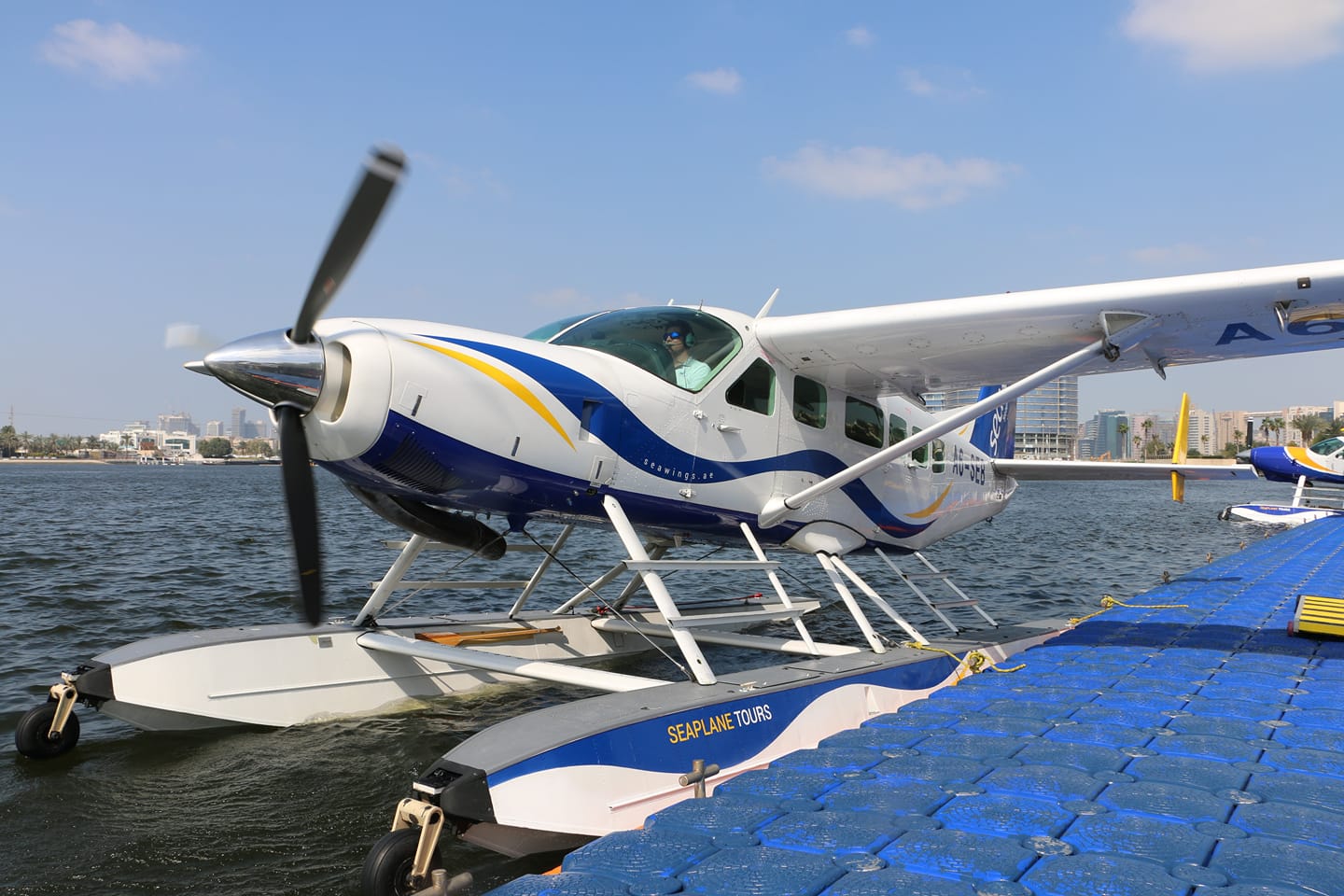 Fly Over 1000 Feet Above The Ground
On a tour, the Seawings flight takes you1000-2000 feet above the ground. The aircraft is very reliable and has been used for almost 40 years. Nine people can fly in a single trip. However, at this point Seawings is only permitting six people per flight due to Covid restrictions. Before the take off, there's a mandatory briefing which takes you through all the necessary and safety precautions.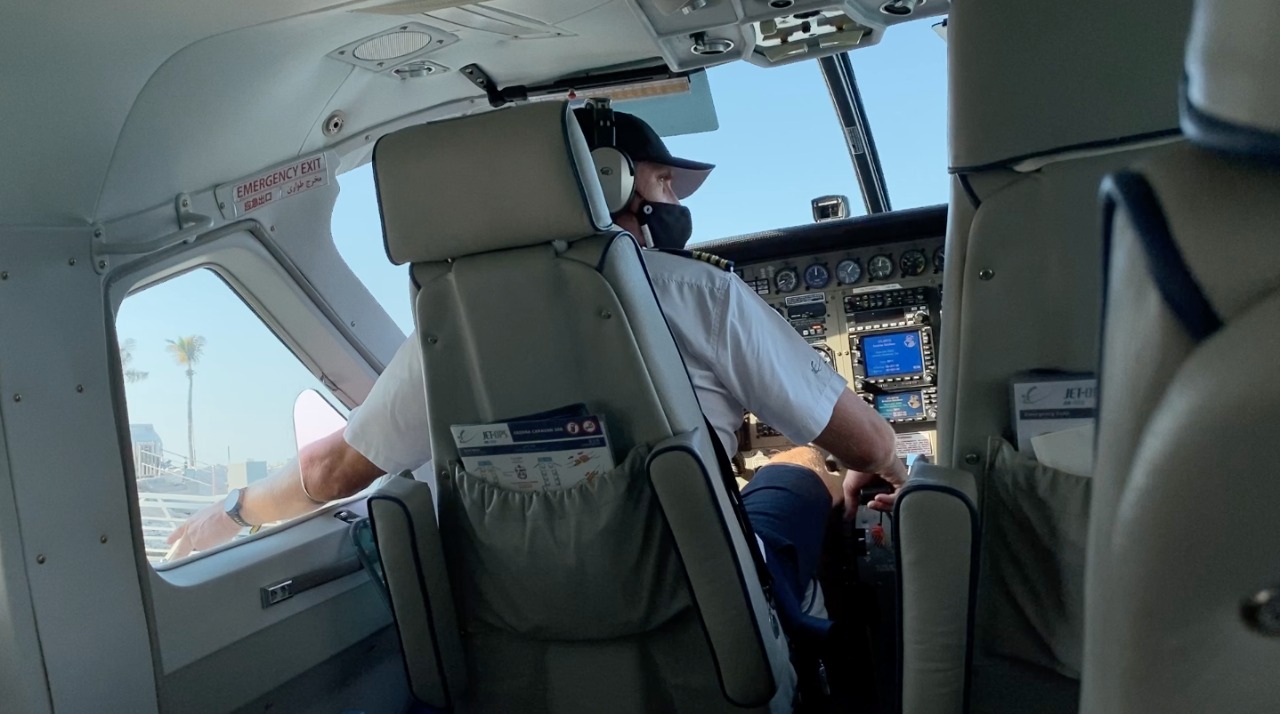 That said, no one would probably know Dubai from the air more than Tim does. "It's very interesting to fly up every day, because it's ever-changing. You fly over every day & you spot a new building somewhere along the way.  I've been here for 3 years now. Something's always happening. It's a very busy city with plenty of buildings popping up everywhere. So, it has been incredible seeing all the buildings coming along! It's incredible", said Tim.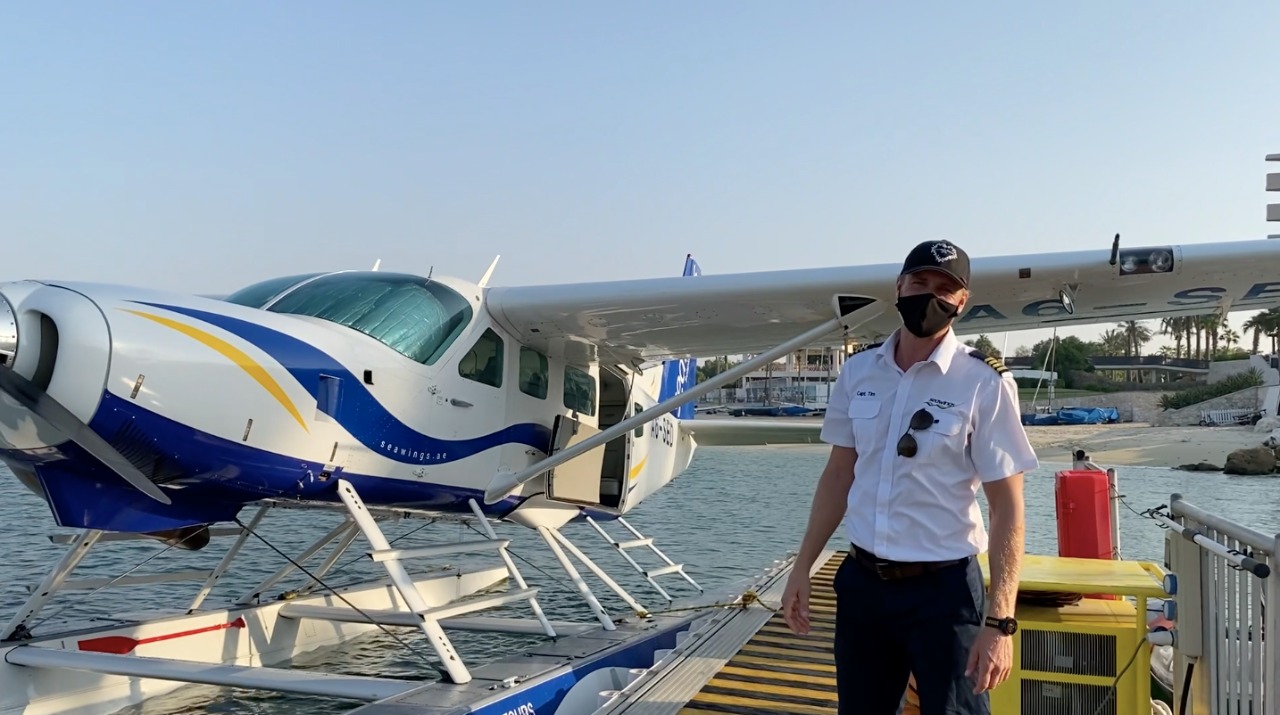 Speaking about his work place, Tim said he loves the dynamic and ever-changing nature of the job. Being a pilot for Seawings always keeps him on his toes and that's what he loves most about the job. But that said, Tim adds that he is not a huge fan of Dubai summers. "I'm not a huge fan of summers; really like hot days. I don't hate them but I prefer this time of year, definitely!"
Tim does this every single day, showing Dubai off to his passengers. And, what a stunning sight it is! We can just get used to this, what about you?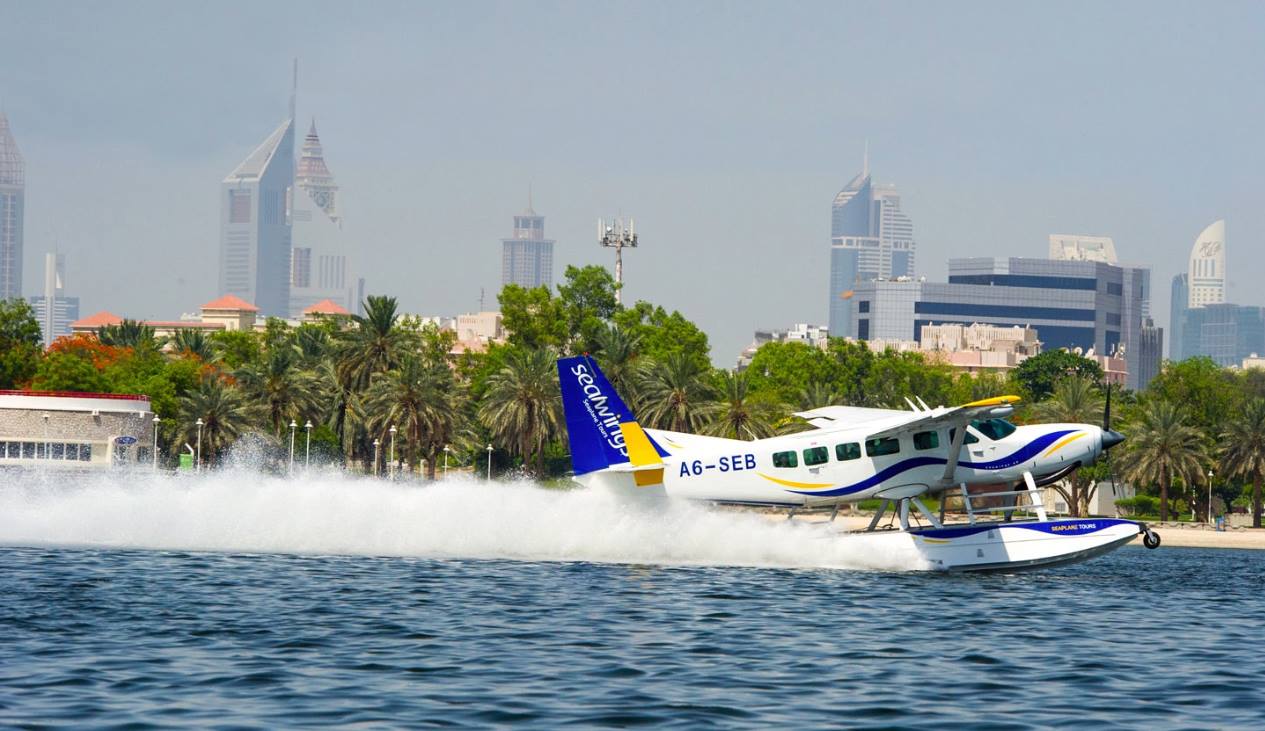 Seawings Offers Two Types Of Tours, Each Lasting For 45- Minutes
Get immersed in the iconic wonders of the UAE with a unique seaplane tour. From desert mirages to architectural marvels, the scenic tours provide the finest views of the country's renowned wonders. Seawings offers two 45-minute tours. The signature tour lets you go back in time with a blend of picturesque aerial sightseeing and a charming cultural exploration on the ground. The Dubai Heritage Tour showcases the tales of the city's past.
The private city tour is intimate and authentic, revealing the lesser known highlights of history and the unforgettable views of the city in the desert. Expect hidden treasures, unusual surprises and a new angle on Dubai. The tour is priced at AED 2,495 per adult.
Also read: Abu Dhabi Ranked The 10th Most Popular City For Expats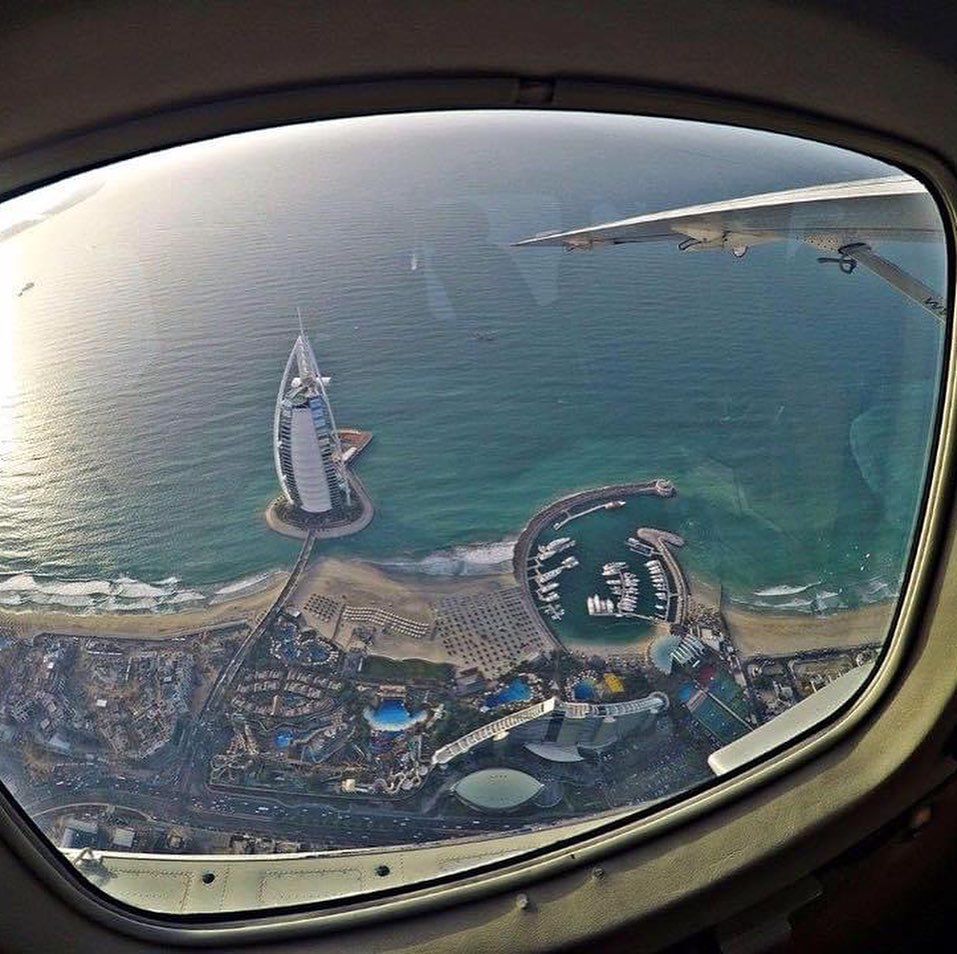 Travel From Dubai To Abu Dhabi On Board A Luxurious Seaplane
Besides, there's also a seaplane tour to Abu Dhabi which lets you capture two incredible cityscapes with a 45-minute sightseeing flight. Travel from Dubai to Abu Dhabi on board a luxurious seaplane and enjoy aerial views of Dubai before landing at Yas Island. From Burj Khalifa to The World Islands, Palm Jumeirah to the coast line of Abu Dhabi the tour covers it all. And finally, guests land over shimmering waters to be transferred to Ferrari World to enjoy a range of rides and attractions before returning by road to Dubai.
Also read: You Can Now Have Your Art Work On Burj Khalifa, Here's How