Ever since we were young our parents made it a point to drill into us the importance of eating green vegetables. To date, our plates and palates feel incomplete without a bhindi sabzi ( ladyfinger dish) or a dal, filled with palak ( spinach). Well foodies, maybe it's time to go on a culinary adventure that offers nutrition, taste and more importantly, a dynamic colour. We're talking about black foods. While some find it fascinating to see a black coloured dish lacing the spotless white plate, for others, it's totally repulsive. Nonetheless, if you don't try it, how would you know, right? So, forget about your greens because here are 6 black coloured foods, you probably didn't know existed.
1. Black Garlic
While you can't imagine eating garlic, that's anything but white in colour, black garlic has a lot to offer. Firstly, it has twice the amount of Vitamin C and antioxidants found in regular garlic. Secondly, it's considered a superfood that can help lower the risk of diabetes, heart disease and cancer, thanks to its anthocyanins or pigments. After ageing for around 30 days, black garlic will have a caramelized, rich flavour that goes great in noodles or pasta.
Also Read: Top 10 Vegan Snacks You Can Enjoy Anytime Anywhere
2. Black Beans
Rajma Chawal fans, you might expect the typical red kidney beans to have no match. But you're mistaken here, the black bean or black turtle bean is often used to prepare a variety of dal recipes in North India. This legume is rich in protein and fibre content. It's a native of Latin America and commonly used in burritos, tacos and enchiladas. Countries like Cuba, Brazil and Dominican Republic proudly use black coloured beans for their cooking. If you'd like to jazz up your rajma chawal, then you can always experiment with the black beans.
3. Black Mushrooms
You'd identify black mushroom with it's more commonly used name, shiitake mushroom. Also known as black fungus, these mushrooms are widely used in Chinese preparations. Black mushrooms are packed with fibre and antioxidants, that protect your liver, lower cholesterol and boost gut health. They are a rich source of many minerals like magnesium, phosphorus and calcium. Order any shiitake mushroom loaded gravy, soup or dim sums at your favourite restaurant, to experience this delicious ingredient.

Also Read: 6 Best Korean Restaurants In Bangalore For K-Pop Fans To Try Out Authentic Korean Food
4. Black Rice
Instagram is spellbound with blue rice, made from butterfly pea flower. So if you can paint the town blue, then why not black right? Black rice is known to contain more anthocyanin antioxidants than a spoonful of blueberries. Rich in fibre, it has a lot of cancer-fighting properties. Infact it's actually called forbidden rice or emperor's rice as it was once reserved for the Chinese emperor, to enhance his health and longevity. This royalty ice is so versatile, that you can use it in stir-fries, bread, noodles and even porridge.
5. Black Pasta
Red pasta, white pasta and green pasta are just about all the colours and variant of pasta you'd know. But if you've binged on Masterchef Australia, then the black pasta is no stranger to your food knowledge. The Squid ink is the secret ingredient behind the black colour of the pasta. Apart from giving it a striking black colour, the squid ink also gives it an interesting salty flavour that would remind you of the sea. Research shows that squid ink will stop the growth of new blood vessels, which in turn is believed to slow the growth of cancer.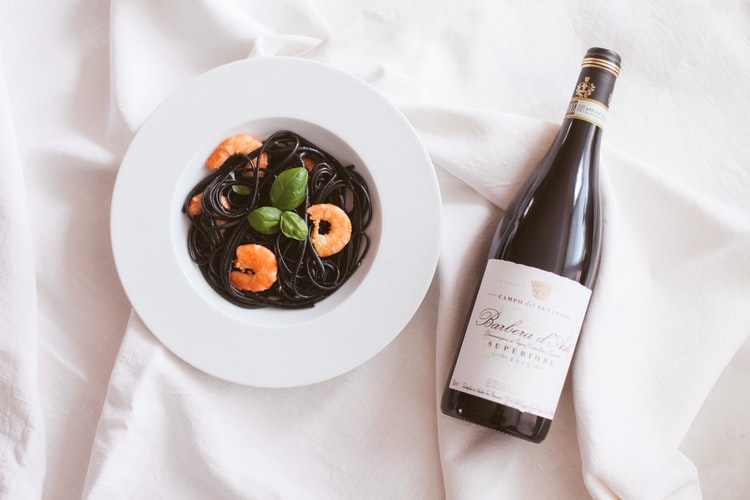 Also Read: 7 Local Wines In India You Probably Didn't Know About
6. Black Sesame Seeds
The black sesame seeds are high in calcium. The small, flat, oily seeds are known to reduce oxidation in the body, improve antioxidants and blood pressure Infact, regularly consuming black sesame seeds can also help fight cancer. The black sesame seeds contain omega 3 fatty acids that can lubricate the intestinal walls and improve your digestive system. It's widely used to prepare black sesame brownies, Chinese black sesame soup and even black Tahini paste.
So foodies, you can move over your greens and include these exotic yet nourishing black coloured foods in your diet. You can use them to make a piping hot soup, chocolatey brownie or even exquisite pasta. It's time to paint the town BLACK!