Foodies! If you're a vegan it can get become quite a hassle to find healthy snacks that also fit a vegan diet. This is because a vegan diet encompasses plant foods and excludes all animal products. So this can limit the selection of snack foods as Anda Bhurji, Chicken Sandwich, and even cereal are off the list. Fortunately, there are countless plant food combinations that make for great snacks that are both healthy and tasty. So whether you're fully vegan or wish to reduce animal products from your diet, there's something for everyone. So here are the top 10 vegan snacks you can enjoy and anytime anywhere.
1.  Frozen Grapes
You would have definitely enjoyed snacking on grapes. But frozen grapes taste even better. Whether its purple, red, green or black grapes, they are rich in polyphenols. These are plant compounds that protect you against heart disease and type 2 diabetes. So keep your grapes in a container and place them in your freezer. Whenever hunger strikes, just munch on them. They make a refreshing vegan snack!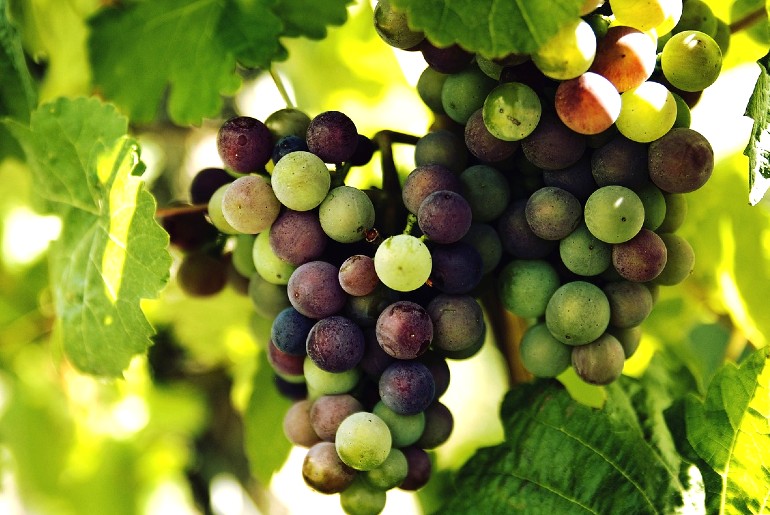 2.  Bhel Puri
Interestingly, India has a plethora of vegan snacks since people across the country follow a predominantly vegetarian diet.  Bhel Puri makes for an amazing vegan snack. It's spicy, set and sour and will surely tingle your taste buds. Prepared with puffed rice, onion, chutney, coriander and lime, it will surely leave you asking for more. And when it comes to amazing bhel and Bhel Puri, nothing can beat Pune's 45-year old joint, Kalyan Bhel. 
Also Read: 5 Things To Do In Kalyan
3. Oats With Nuts, Fruits & Seeds
Oatmeal is usually prepared by heating oats with liquid. For a vegan option, you can make oats with water instead of milk. You can even opt for almond milk or soy milk. It's fibrous, nutritious and makes for a satisfying breakfast treat. But you can enjoy this any time of the day as it's quick and easy to prepare a vegan snack. Add sliced fruit, nuts and seeds to your oatmeal to boost its nutrient content.
4. Dark Chocolate & Dried Coconut
To satisfy your humongous sweet tooth, try gorging on dried coconut with few squares of dark chocolate. Dried coconut is made from dehydrated coconut flakes or pieces. Unsweetened varieties are really nutritious. For those extra brownies points, add dark chocolate to the coconut mix. With at least 65% cocoa, dark chocolate definitely has a number of health benefits. Do make sure your chocolate is fully vegan by searching for brands that don't contain any animal products.
5. Bhutta or Corn-On-Cob
Whether we walk by a beach, or just stroll along the streets, but the minute we see a corn-on-cob, we just want to have it! Roasted corn with chilly powder and lime is just lip-smacking. It's healthy and you can devour it guilt-free. The best part is our good old bhutta is totally vegan! It's healthy, totally plant-based and tastes amazing. On that note, Bangalore has a 75-year-old woman who uses a solar-powered fan to roast corn. 
Also Read: Here's Why Virat Kohli Turned Vegetarian For Almost Two Years But Not Fully Vegan
6. Tortilla Chips & Salsa
A fresh zesty homemade salsa paired with crunchy tortilla chips is just yum! Salsa is prepared with chopped tomatoes, onions, lime juice, salt and seasoning. It's rich in potassium and vitamin C, thanks to the tomatoes. People mainly have it with tortilla chips. But the ones you get in stores is often made with a lot of salt and vegetable oil. You can make your own tortilla with olive oil and bake it in the oven for a healthy spin.
7. Hummus & Veggies
Hummus is honestly the food of the Arab Gods. While the iconic Shawarmas don't have vegetarian takers, Hummus is truly for everyone. Chickpeas or channa is ground and then mixed with oil, lemon juice, garlic and sesame seed paste called tahini. Hummus is rich in vitamins B and C and has high fibre. Opt for homemade hummus as its more nutritious and healthy. Pair it with vegetables like carrot, cucumbers and radish which are crunchy and perfectly complement the creamy vegan dip.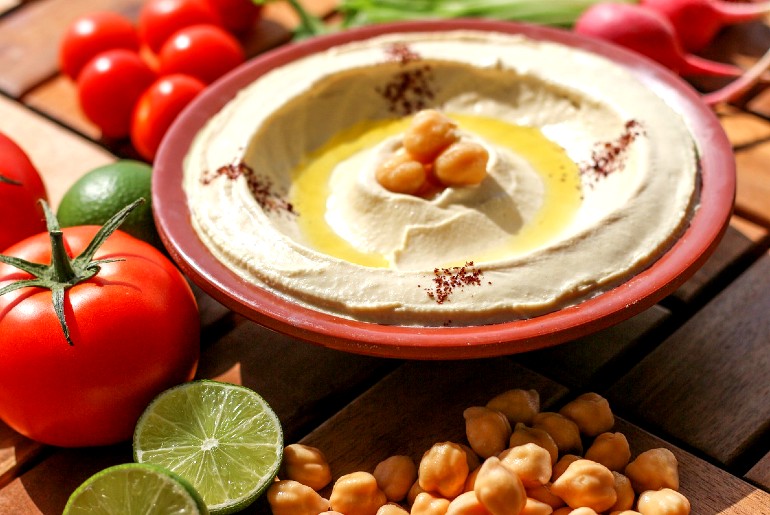 Also Read: 10 Best Arabic Restaurants In Bangalore For 2020
8. Pani Puri
Whether you call it Gol Gappa, Puchka or Pani Puri, you know its just another word for irresistible. Puffed hollowed puris filled with sweet and sour tamarind water, channa, aloo and moong, is just mouthwatering. Pani Puri is inherently vegan and really healthy. So you can dig dip without worrying about milk solids. Interestingly, Gujarat even has a contactless Pani Puri ATM for hungry all Pani puri lovers. 
9. Spiced Mixed Nuts
Once upon a time, our mothers would persuade us to eat almonds before going to school to make sure we have healthy brains. Today, we often eat almonds, peanuts and other mixed nuts as chakna to pair it with our drinks. They were right about nuts being healthy, and we realised it too late that they are tasty as well. For the perfect vegan snacks have spiced mixed nuts like almonds, cashews, walnuts, pecans and pistachios. They are incredibly nutritious. And they turn delicious when coated with spices and seasonings.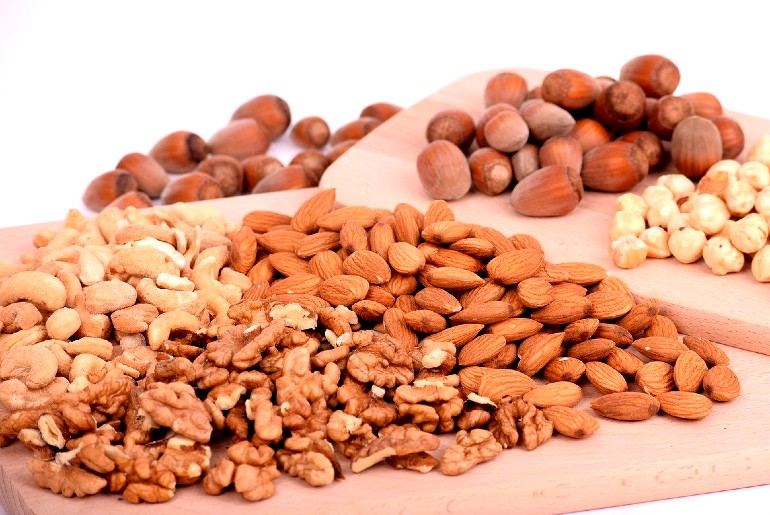 Also Read: Bangalore Had A 30 Ft Ganesha Idol Made Out Of 9000 Coconuts
10. Popcorn
When it comes to hassle-free delectable vegan snacks, popcorn definitely tops our list. Popcorn is gluten-free and definitely healthier than chips. Since not all popcorn is gluten-free, you can try making your own at home. But do take care of the amount of salt you put into it. And why must you have popcorn just while watching a film? Pair it as a great vegan snack to drive away your hunger.
So these are some of the most delicious and healthy vegan snacks perfect for a quick street at any time of the day. It;s easy to prepare and you can munch on them guilt-free.