In what comes as fantastic news for Mumbaikars, Mumbai AC local train fares have been cut by 50 per cent. So, this means that travel is now cheap and hassle-free. Mumbai local trains are a lifeline of the city. And AC compartments are truly a live saviour amid Mumbai's scorching summer. So, this means passengers can travel 5 km in AC local trains at just ₹30.
Mumbai Local AC Trains Might Get Metro Fare System Like London
Mumbaikars, you can rejoice as the fares for local AC trains are expected to reduce from ₹220 to ₹80. Local AC trains will have metro-like fare slabs like those seen in London or New Delhi Metro systems. All stations will be divided into zones and you will need to pay a set amount depending on the number of zones.  Besides, Mastercard, Mumbai Metro, and Axis Bank announced the launch of 'One Mumbai Metro Card' which will ensure contactless and cashless travel for Mumbaikars. Passengers can use the prepaid, open-loop contactless card that can be used as a part of the daily transit journey with just a tap. Read on to know more.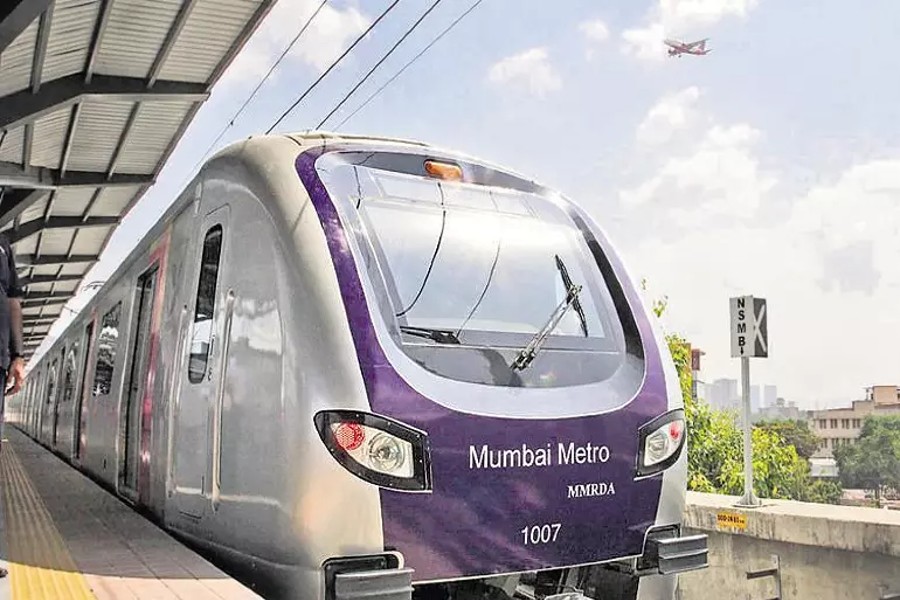 How Does The One Mumbai Metro Card Work?
The 'One Mumbai Metro Card' offers salient features such as contactless, simplicity of use, and top-up. What's more, it makes the daily travel and other daily spends such as grocery, shopping and eating out convenient. The card ensures a safe and seamless metro commute without the need to queue up anywhere, in times of social distancing. Passengers can get the 'One Mumbai Metro Card' from Mumbai Metro Station counters.
The prepaid, open loop contactless card which can be used as a part of the daily transit journey with just a tap.#AxisBank #Mastercard #MumbaiMetrohttps://t.co/uHWr1Asmio

— Free Press Journal (@fpjindia) July 8, 2021
What Is The Universal Travel Pass?
The Universal Travel Pass is a pass that will allow passengers to travel by Mumbai Metro and monorail apart from the locals. While the pass is aimed at keeping people from carrying fake IDs, this pass will also ease travel by other means apart from the Mumbai Local. Mumbai Locals Are Operational: Here's Who Can Travel.
Universal Travel Pass for Mumbai local trains, just a new name for the QR-code-based passes that were being discussed earlier. Will be given to essential workers & access will be as per graded levels. Read complete details here: https://t.co/GGuP7qSPk5 pic.twitter.com/CwxUaTytNA

— Rajendra B. Aklekar (@rajtoday) June 28, 2021
How Will The Universal Travel Pass Work?
In lieu of Maharashtra's five-level unlocking, there will be several degrees of the pass. As level 5 districts have no restrictions, those with Degree 5 cards will be allowed to travel always. For example, anyone with a Degree 3 pass will only be allowed to travel if the restrictions in effect are of levels 1, 2, or 3. If a commuter has a Degree 2 pass, they will have to limit travel in Mumbai.
Also read: Photographers At Mumbai's Gateway Of India Struggle To Stay Afloat Amid Pandemic; Income Reduced To Nil
All complaints, suggestions 2 b marked 2 concerned GMs, DRMs for action & also tag @mumbairailusers & @RailMinIndia pic.twitter.com/B7MmSMYOeQ

— Mumbai Railway Users (@mumbairailusers) May 2, 2016
How To Register For Universal Travel Pass?
Earlier, only establishments were allowed to register for this pass on the website of the Disaster Management and Relief Fund Rehabilitation department of Maharashtra– msdmacov19.mahait.org. To apply, click on Universal Travel Pass and the 'register your establishment'. The establishment authority must provide details like address, registration number, and the number of staff who need the pass.
Also read: Pune Is The Largest City In Maharashtra Now, Surpassing Mumbai By Around 76 Sq.Kms
#Mumbailocaltrain news: Govt to announce QR code-based 'Universal Travel Pass' for travelling#UniversalTravelPass #MumbaiLocal #QRhttps://t.co/QchJYs0tSG

— DNA (@dna) June 29, 2021
However, to get an e-pass for yourself, here's what you need to do. Log on to the epass website and choose 'travel pass for vaccinated citizens'. Next, enter the mobile number that you used to register yourself for vaccination on Cowin. You will receive an OTP. Then, click 'Generate Pass' and upload your photo and submit the form. You will receive an SMS within 24 hours, after which you will be able to download it to your phone.
This application will then be reviewed and approved by the district disaster management authority. The coordinator can then log in using the mobile phone number and upload details of the staff who would be requiring the travel pass. The staff members will get an SMS once the information is uploaded and then download their individual passes.