While the Chhatrapati Shivaji Maharaj International Airport (CSMIA) had halted all flight operations in the domestic terminal earlier during the pandemic, it had recently started operations in the domestic airport. Airlines such as GoAir, AirAsia, and Indigo had started operating in the domestic airport once again. However, due to the recent surge in the COVID cases the airport has decided to once again consolidate its flight operations to Terminal 2 from April 21.
Domestic Passenger Terminal 1 Had Reopened On March 10
The domestic passenger terminal T-1 airport had reopened only on March 10 for regular flight operations after keeping it shut for nearly a year. However, the operations are now shut again. CSMIA said in a statement. "In light of the latest developments in the ongoing pandemic situation, CSMIA has decided to re-consolidate all domestic passenger flights currently operating via Terminal 1. With effect from April 21, the airport will be conducting all international as well as domestic flight operations through its Terminal 2."
Also read: Mumbai Airport Launches Express Covid PCR Testing For Departing Passengers
Passengers Should Get In Touch With The Perspective Airline For Queries
For any further queries, passengers have been asked to get in touch with GoAir, Star Air, Air Asia, TruJet, and IndiGo airlines. The Mumbai airport has two terminals: T1 and T2. While Terminal 1 catered to domestic passengers only, Terminal 2 was dedicated to international passengers and operations of some of the Indian Airlines. However, due to the pandemic, all flight services were being operated only from T2.
Also read: Travelling To India? Here Are 11 Rules & Guidelines You Need To Know Before Boarding Your Flight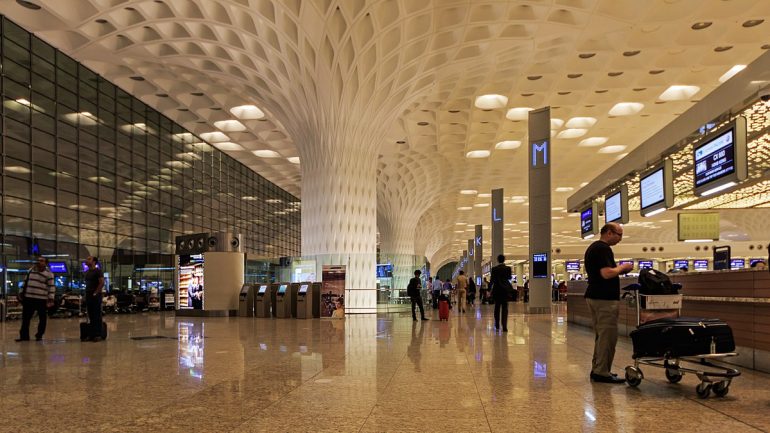 From March 10, GoAir, Air Asia, and Trujet resumed all their domestic operations from Terminal 1. IndiGo was operating base flights from Terminal 1. Passengers arriving or departing by flight during the curfew days will be allowed to travel provided they have a valid ticket. Cab services are also allowed during the curfew timings.