Even though international commercial flight operations remain banned till August 31, a large number of stranded people are bound to travel to India this month. The government has announced new rules and guidelines for international arrivals, which have come into effect from August 8. These set of instructions are applicable to people arriving by flight, as well ship. Read on to know the new rules and guidelines travellers need to know before they enter India:
Before Planning To Travel
All passengers must submit a self-declaration form on the online portal (www.newdelhiairport.in) at least 72 hours before they commence their journey.
They also need to give an undertaking regarding their quarantine period. This includes a week of self-paid institutional quarantine, followed by a week of home quarantine.
The notice further states that people with compelling reasons can choose to go for a 14-day home quarantine, by applying at the online portal. These include cases of "pregnancy, death in the family, serious illness and parent(s) with children of the age of 10 years or below."
Another way to be eligible for 14 days of home quarantine is by submitting a negative RT-PCR test report on arrival. Passengers need to get the test done within 96 hours of commencing their journey and upload the report on the portal for review. They also need to submit a declaration regarding its authenticity.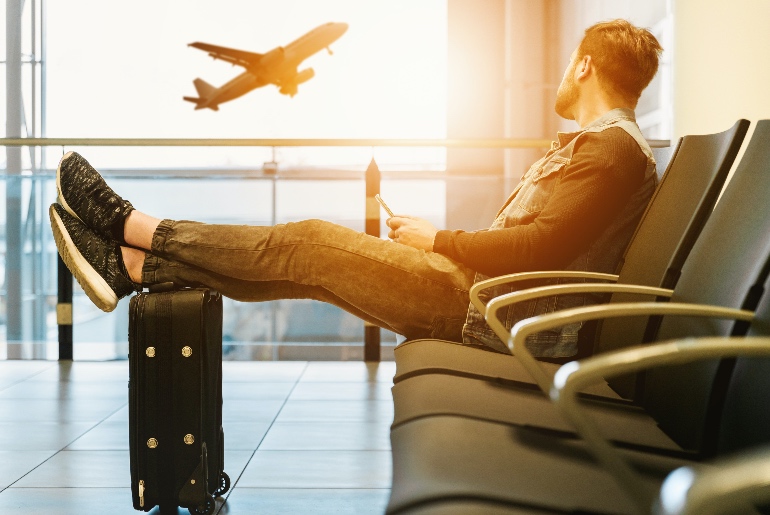 Also Read: 5 Things To Keep In Mind While Taking A Flight During Pandemic.
Before Boarding Their Flights/Ships
5. Passengers must receive a set of dos and don'ts with their tickets, to be provided by the agencies concerned.
6. Only asymptomatic passengers can continue their journey after a thermal screening. They shall also download the Arogya Setu app on their phones.
In fact, installing the app has been advised for domestic air and rail travel as well. However, different states have their own protocols regarding travelling. For instance, these are the rules you must know before travelling to Goa.
Also Read: 10 Travel Rules All Indians Need To Know Before They Fly Abroad
During Their Journey
7. Travellers can fill in self-declaration forms during their flight/ voyage if they haven't already filled one before travelling.
8. They must adhere to precautions like mask-wearing, respiratory etiquette, and hand hygiene during their journey. The same goes for airline/ ship crew members.
Meanwhile, here's a quick guide on how to go about an international flight: 
Also Read: SpiceJet To Begin Flights To London From September 1
On Arrival At The Airport/Seaport
9. Passengers must deboard while following the social distancing norms. A thermal screening for everyone will be conducted by health officials. Post this, the passengers need to show their self-declaration forms to airport authorities.
10. The Civil Aviation Ministry said that international passengers who have to take connecting domestic flights after landing in India will have the option of getting themselves tested for COVID-19 at the entry airports.
11. Symptomatic passengers will be immediately isolated and taken to a healthcare centre, as per health protocol.
12. Those who have applied for an exemption from institutional quarantine, and have received the permission to do so, can show the same to their respective State counters. They can then proceed for their 14-day home quarantine.
13. Others will be sent for institutional quarantine, and will stay there for a week. Covid-19 tests will be conducted as per ICMR protocol. Those found negative can further isolate themselves at their home.
14. Those showing mild symptoms or found asymptomatic, but positive, will be allowed to go for home isolation, or isolation in a Covid Care Centre. Those with moderate or severe symptoms will be admitted Covid Health facilities and managed accordingly.
Currently, air travel is deemed to be the safest mode of travelling, according to experts:
Also Read: Here's Who Can Travel In And Out Of India In August
With the pandemic still raging on, we advise people to travel only if absolutely necessary, and if so, with all the precautions and rules in place. Stay safe!