You must have been in awe by the water taxis and water ambulances in Venice, but this will soon be a reality in our very own city, Mumbai. Yes, the Mumbai Port Trust signed memorandums worth ₹7510 crores to boost tourism and water transport in the city. Now isn't this great news? Mumbai will have water taxis from the Domestic Cruise Terminal (DCT) in South Mumbai. Apart from the water taxis, they will also develop a Marina, shipbuilding, and allied activities.
The Water Taxis Will Cut Down The Distance From South Mumbai To Navi Mumbai
The water taxis will be available from South Mumbai to Vashi, Nerul, Belapur, JNPT, and Airoli. There are also talks to start water taxis from Mumbai to Belapur and Nerul in the next few months. With the water taxis in the picture, Mumbai to Belapur can be covered in an hour sans the traffic. Mumbai's Mithi River & Nullahs To Be Cleaned; BMC To Spend ₹132 Crores On It.
Water Taxis To Be Available Till Kashid And Gujarat
The vessels will have a seating capacity of 10 to 50 that can be increased to 100 depending on the demand. The plan also includes ferry service to Kashid and Rewad and, ro-ro service till Gujarat may also be available with time. There are also plans to set up floating dry docks for inspection and repairs. Sanskriti Villa In Kashid Is An Ideal Escape From The City.
Also read: Explore The Backwaters Of Kerala Once Again On Luxurious High-Speed AC Boats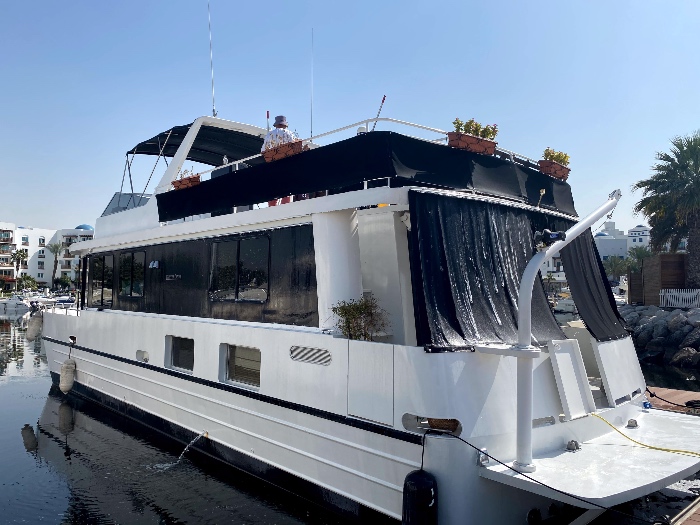 MbPT is also planning to launch Mumbai's first Marina for 300 yachts. With all these new developments, Mumbai is a cruise tourism hotspot in the making.