Indian cricket team captain, Virat Kohli's showed an unmissable childlike glee when he opened the bamboo steamer to unleash his favourite dish to 'Mushroom Dumplings' at his beautiful restaurant One8 Commune at Aerocity in New Delhi. Our Chief Travelling Officer, Kamiya Jani met him for a Sunday Brunch where they had a lovely conversation over a delicious meal of dumplings and salad."My favourite is Mushroom Dumplings, I like dim sums and salads" said Virat Kohli quotes to Curly Tales.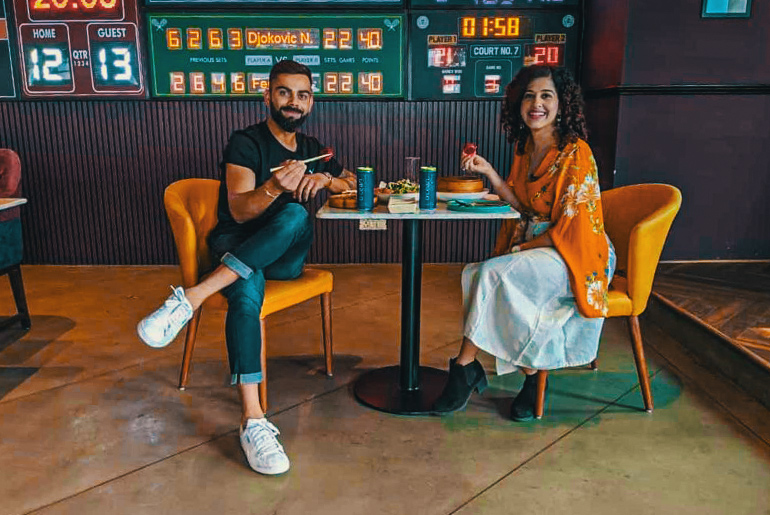 Virat Kohli's Favourite Mushroom Dumplings
Virat Kohli was in his full foodie element as he declared his love for the Mushroom Googly Dumplings prepared at his restaurant. What made these dumplings stand apart, is the fact that it's prepared with truffle oil. And that's one of the main reasons the cricket starwalt loves this dish. So when it came to his restaurant One8 Commune, Virat Kohli discussed his food preferences in detail to the chef. He told his chef that he liked mushrooms, dim sums, broccoli and water chestnut. And that was the direction he would like the dishes of his restaurant to be in, especially since he is a vegetarian.
Also Read: Virat Kohli Reveals That He And Anushka Sharma Are Extremely Travel Compatible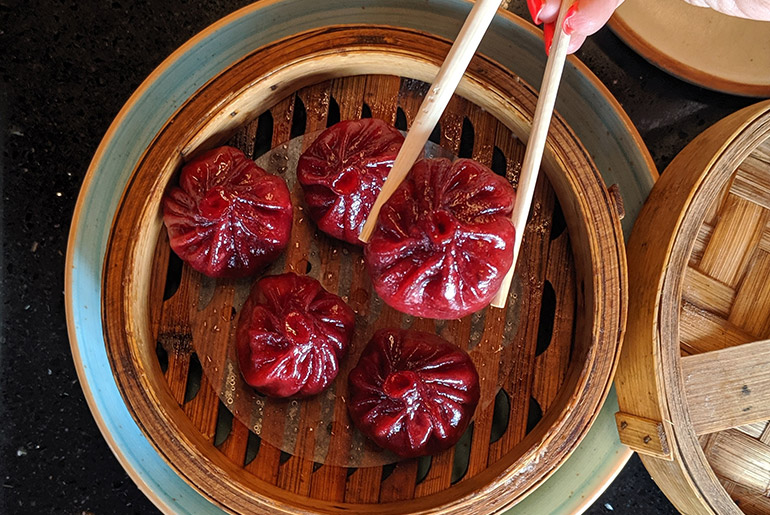 Superfood Salad The Way To Go
Our CTO Kamiya Jani had a mouthful of the Mushroom Dumplings. And it looks quite generous in size. Virat Kohli just couldn't have enough of it. And all he could say was how much he loves it. Apart from the Mushroom Dumpling, they also savoured the Superfood Salad which is another dish that Virat Kohli frequently eats. The Superfood salad is a light meal. Being a vegetarian Virat Kohli prefers eating this salad as it's a balanced dish full of nutrition. Also, check out This Chole Bhature Shop In Old Gurugram Has A New Customer, And It's Virat Kohli!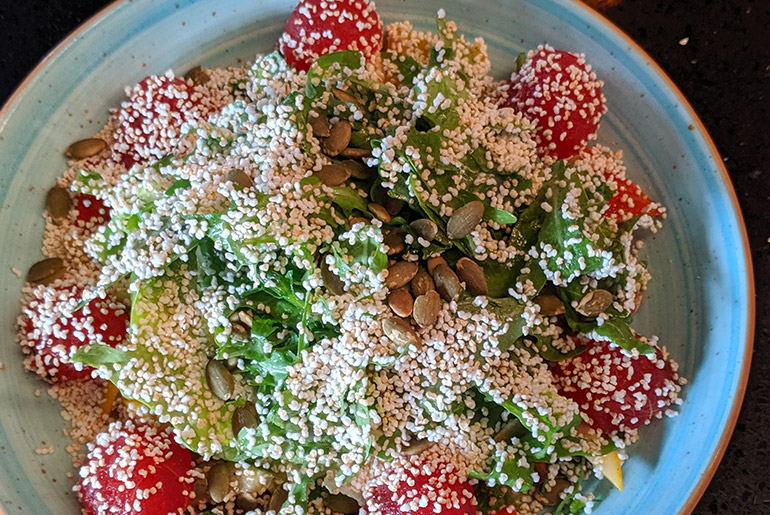 With wonderful healthy and flavoursome dishes like Mushroom Dumplings and Superfood Salad, you can just expect a conversation as spunky as the food is. Virat Kohli at his candid best-revealed a lot of interesting things about his cheat day meal, his favourite home-cooked food, his most loved travel destination and also the incident when Virat Kohli Went To Finland For His Honeymoon & This Happened!