Gokarna is one of the most sought-after tourist destinations in India, reason, of the oceanic climate. But did you know Gokarna is also one of the hidden gems in India where you can embrace being bare and beautiful? Yes, you heard it right. You don't need to visit foreign lands for a nude beach experience now. Gokarna has it all. So, here is a list of naked beaches in Gokarna no one told you about!
Paradise Beach
Paradise beach is really your paradise in Gokarna. You have to pass quite a few hurdles to reach this beautiful naked beach. Paradise beach is not accessible easily and the only way to reach it is to hop on a boat. But there's another catch. The boatmen are usually too shy to sail their boats till Paradise since it mostly has hippies. But once you reach, the clear blue waters and the hip nude parties make it totally worth the hassle. Paradise beach is also known as the Full Moon beach. Spreading over an area of 150 meters, this is one of the most happening naked beaches in Gokarna. Another interesting fact is that about 70% of the beach is covered in hard rocks while crisp white sand covers the remaining part. Also if you don't feel like attending the parties, don't worry, you can do much more. The beach is absolutely best for camping. There is a freshwater well at the beach which makes camping easier here.
Best Time To Visit Paradise Beach
The best time to visit Gokarna is between October and March. Visits during these months are less humid and you will enjoy pleasant weather conditions during this time. Planning to visit Paradise beach during April and May is a total no. The weather gets extremely hot during this time and will make your trip quite unpleasant. So plan accordingly!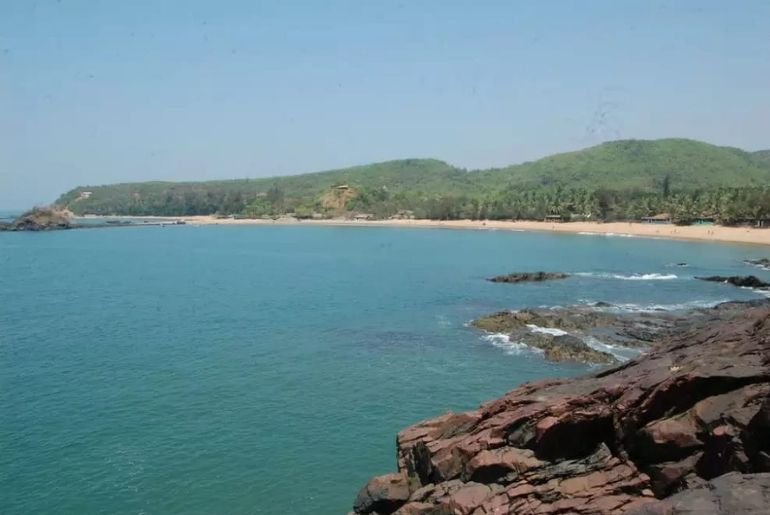 Also read: Priyanka Chopra's Turks And Caicos Islands Photo Dump Is All About Love, Beaches And Nariyal Pani
Om Beach
Om Beach is one of the most popular naked beaches in Gokarna. And as such, it's a major tourist attraction in the coastal city. Located in the North Canara district, Om beach offers splendid sunset views. The beach is a long white sandy stretch adjoining the rocky terrains, the best to take a bare body dip in the waters. The beach maintains total privacy so you don't need to get anxious before leaving your clothes behind. Get that much-required suntan you have been craving for in this naked beach in Gokarna
Best Time To Visit Om Beach
The best time to visit Om beach in Gokarna is from the month of October until March. The temperature and the weather are both totally pleasant throughout these months.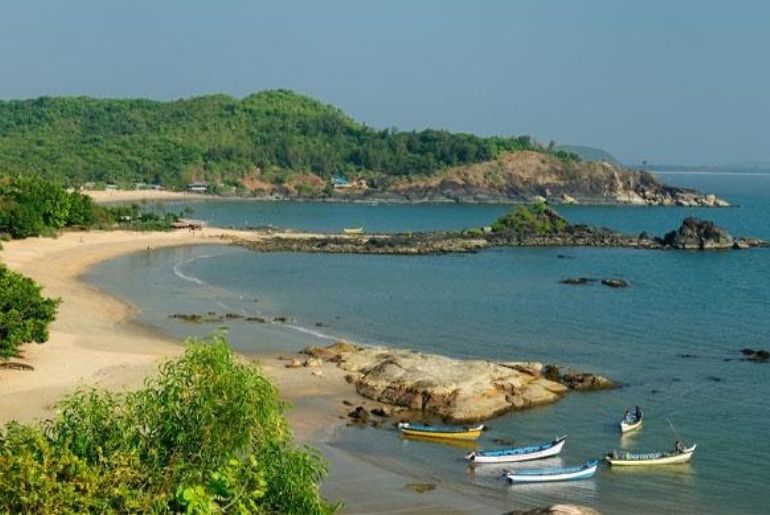 Also read: Best of Gokarna: From Beaches To Falls, 7 Must-Visit Places
View this post on Instagram