If you are in Bengaluru or any part of Karnataka, chances are you have visited Nandi Hills. This beautiful tourist destination draws many tourists who travel all the way to the top to enjoy the breath-taking sunrise. Historically, even Tipu Sultan used to spend his summer retreats here and enjoy the fauna and flora's richness. Now the Karnataka state government has started plans to develop Nandi Hills as an international tourist destination. Get ready, folks!
Nandi Hills 2.0 To Attract Tourists From Across The World
Nandi hills is a popular hill station in the Chikkaballapur district of Karnataka. It is about an hour's drive from Bengaluru city. This scenic spot draws a large number of visitors from Bengaluru, especially on weekends. This hill also is known for its historical and spiritual significance to the locals. Speaking about the wealth of beauty offered at Nandi Hills, the state Health and Medical Education Minister Dr. K Sudhakar said, "Nandi hills meets all the qualifications to be developed as an international tourist destination. The government has already sanctioned Rs 10 crore for the purpose."
Also Read: I Trekked To Paro Taktsang Solo, And Here's What I want To Tell You
Ropeway, Parking Area & Trekking Trails Part Of The Nandi Hills Makeover
The minister also added that the ropeway project shelved 15 years ago will soon become a reality as the government will allocate more than 10 acres of land in the foothills to be converted into a parking area. This ambitious project is stated to be completed in 3-4 months. The state government has also decided to promote several projects that boost the tourism potential at Nandi Hills. These projects include trekking trails surrounding the five hills, eco-tourism, conservation of archaeological monuments, beautification, and infrastructure development.
Also Read: 6 Scenic Beaches That Are Just A Road Trip Away From Bangalore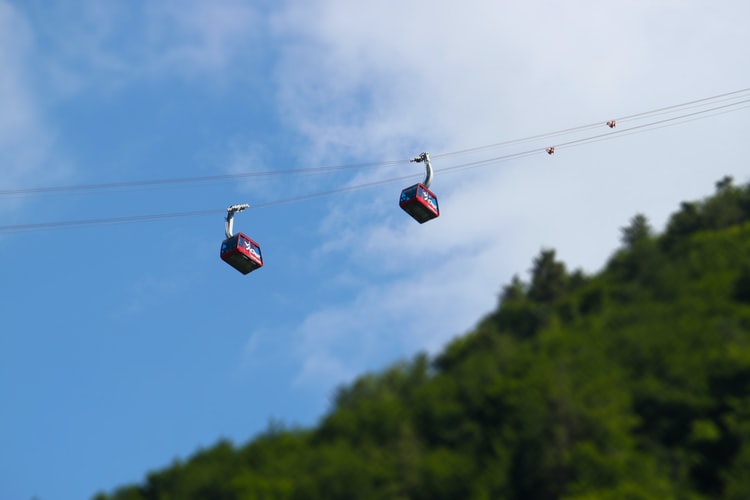 Also, minister Sudhakar has said that plastic will be banned on Nandi Hills to preserve the area's ecological balance. Speaking about the development, minister Sudhakar also mentioned that Chief Minister BS Yediyurappa has extended his full co-operation, and a tender will be called soon to allocate work. The CM, who also handles the finance department, will lay emphasis on the tourism sector in his upcoming Budget presentation,"