Cliche as it sounds, Goa is not a place for me, it's an emotion. Now don't get me wrong, I'm a Mumbai girl – through & through. I love the city life, the fast pace & the craziness of the city but every once in a while I need to recharge my batteries & take a break. Of all the places I've visited in India & internationally, nothing comes close to the joy of visiting Goa. Why do I love the land of swaying palms, salty air, and sparkling beaches so much? Here's why!
1. The Convenience Of Getting To Goa
Goa, I kid you not, is literally the most well-connected state in India. Roads, trains, buses, flights – you name it and it's that simple to get there. You don't even need a massive budget to get there. You can drive down from Mumbai to Goa – which is approximately 609 kms. The roads are fabulous and you can either go the scenic, Ghat filled way via the Konkan belt or you could just go via the highway via Amboli Ghats (which is a great spot in itself). If a road trip is not for you, fear not! There's always the train and boy, there is a range of options to choose from. My personal favourite is the Duronto Express, which has a stopover at Goa. The train is clean, it has great meals & it's an overnight journey so it's quite perfect. The fastest way to get to Goa, of course, is the flight. It takes literally 40 mins from Chatrapatti Shivaji Airport in Mumbai to Dabolim Airport in Goa. I swear to you, there are days I take longer to get to work from my house.
Read more: I Ditched The Flight & Took A Luxury Cruise To Goa Instead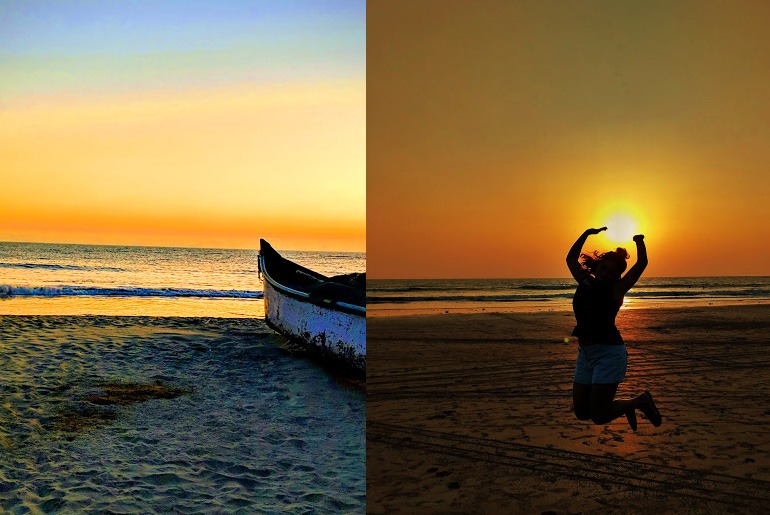 2. Goa In Any Season
Do you know what's the best time to go to Goa? It's anytime. Of course, everyone loves Goa in the winters because it cools down and the weather is better but honestly, I love Goa in the rains. There aren't a lot of tourists, there are still plenty of shacks open, the accommodation is cheap, renting a bike is cheap, you get a LOT MORE attention from everybody & most importantly, the state transforms into a visual paradise of greenery & abundance. Have you ever watched the rains descend upon the vastness of the ocean? Or dolphins swimming gracefully in a tumultuous sea? Well, I have – all in Goa, during the monsoons & it still remains one of my happiest memories. Sure, you can't get into the waters because it's all shut for safety reasons but the best part is you don't really need to. You can just sit on the beach and have the chill wind swirl around your face & watch the ocean swell & drop into the horizon.
Also read: A Decade Full Of Lessons From Goa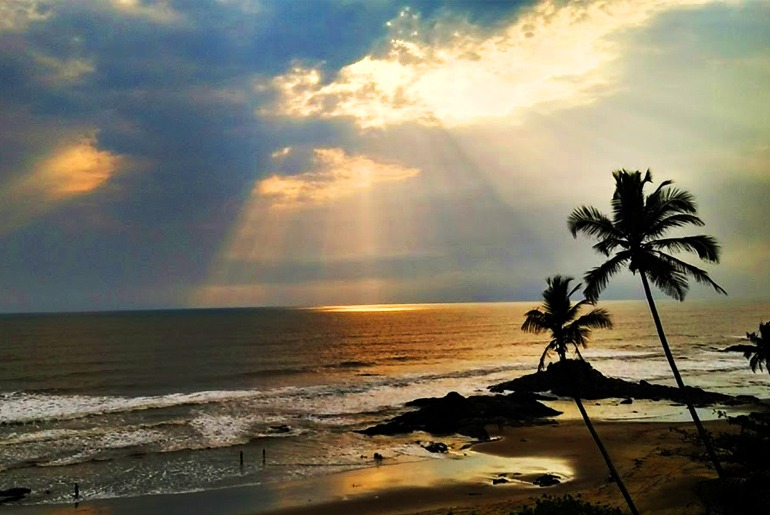 Goa in summers is great if you're willing to brave the heat. But what's a little sunlight got on us Indians? Besides, the joy of getting into the cold water in one of the many beaches even as the sun shines down on you is second to none.  Goa in the winters is absolutely stunning. The temperatures drop, the people are cheery & the Christmas decorations dazzle. If you're visiting Goa for the first time, start with Goa during Christmas!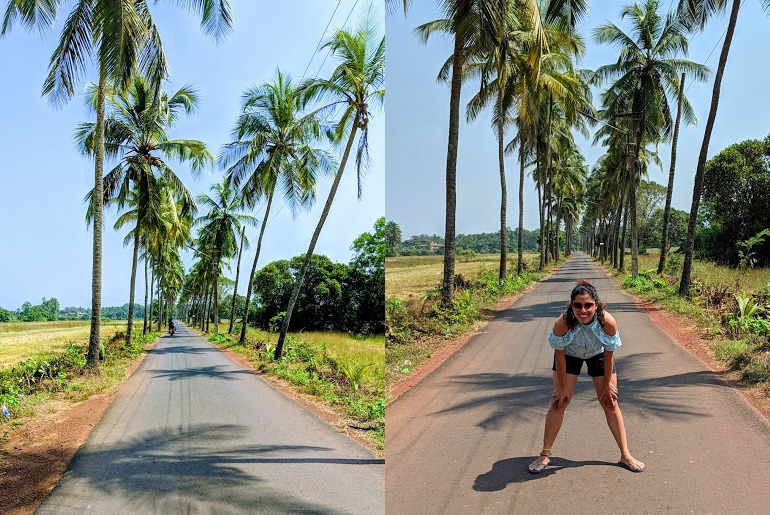 3. The Vibe & The Locals
It's the air in Goa. It makes you happier, lighter and more appreciative. This may seem like hogwash but there really is something about the vibe in Goa. You know how you can enter a cafe sometimes & it just gives off the right feels – all of Goa is like that. There's something massively fun about taking your rented bike out and riding or sitting pillion as you get your ride through the tree-lined streets. Goa just makes you a freer version of yourself. It could be the general vibe of happiness that everyone around has that is contagious or it could be the laid back locals. Goa basically begins functioning at 10 am, with a break in the afternoon for a snooze, it gets alive around 4 pm & everything shuts by 8 pm! Pretty much #AdultGoals A lot of people complain about the way things work in Goa, but personally, I think these guys have figured life out. The whole point of earning is to enjoy your time & Goans know how to enjoy every day.
Also read: 7 Offbeat Things To Do In Goa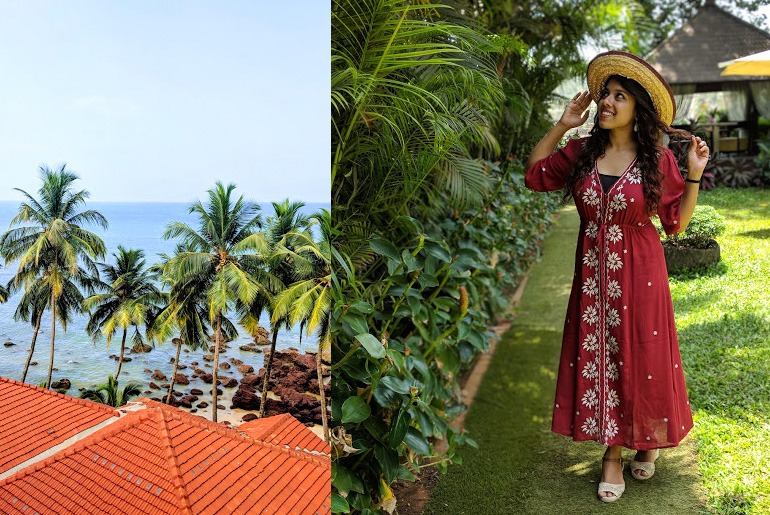 4. The Food
Fish fry, Xacuti, Cafreal, red rice are things you only hear of in Goa & it's totally worth it. Goan cuisine is one of the tastiest cuisines I've tried & every meal is soulful one. The best part about Goan cuisine is the generous amount of love sprinkled it and how you can get a meal for as cheap as Rs 50 to Rs 5000. Whatever your budget, you can't leave Goa with an empty stomach. Admittedly, vegetarians do not have as many options as the non-vegetarians but Goa is catching up. In the more touristy areas, you'll find pure veg restaurants & even vegan exclusives.
Read more: 5 AWESOME Places To Eat In Goa That Only The Locals Know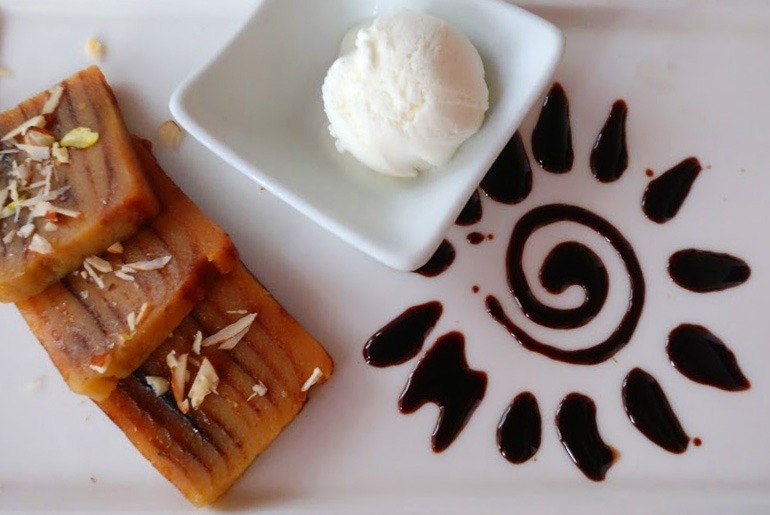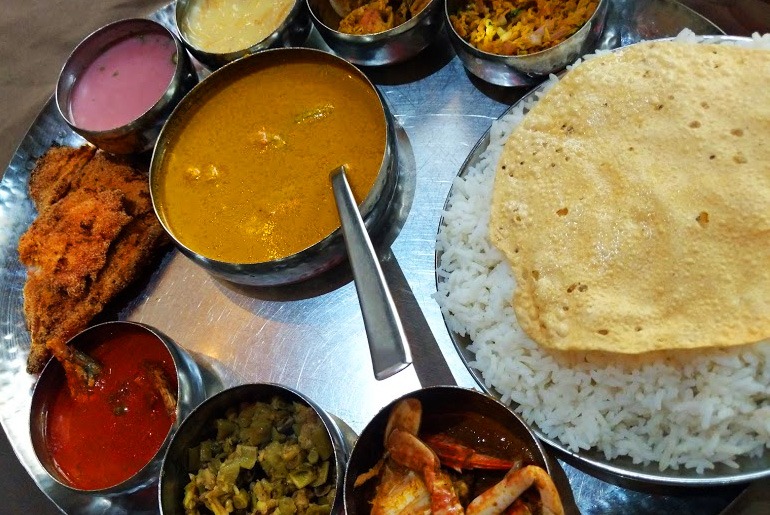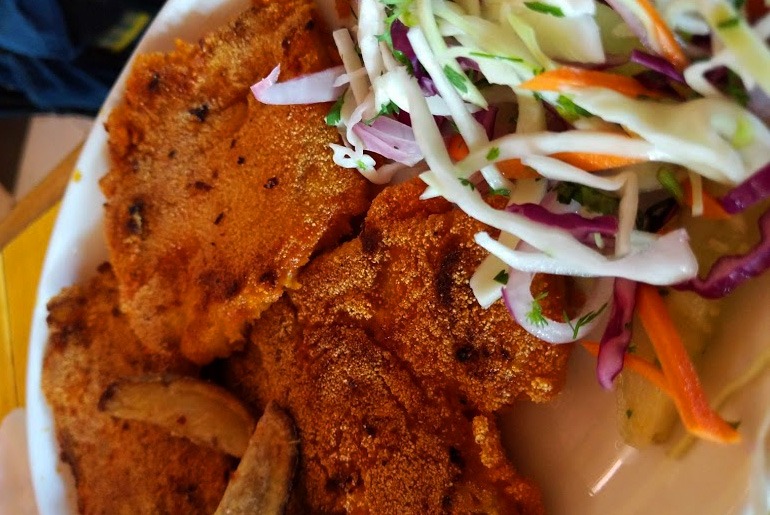 5. Party Scene V/s The Chill Scene
Silent parties, full moon parties, crazy parties, Mumbai styled parties, dance parties, headphone parties, all-nighter parties – you name it and Goa has got it. Whether you want to dance the night away to English or Bollywood music, Goa has it all. There are live bands, DJs & crazy beach performances. If you're a party animal, Goa is for you.
If you're not a party animal and prefer the chiller life, then South Goa is for you. A quieter place, with relaxed vibes – most of South Goa is Russian dominated but it's peaceful all the same. Whatever you want to do, Goa really is the best spot. I love Goa so much that I actually got married right on a beach in South Goa and it was the most fabulous experience ever.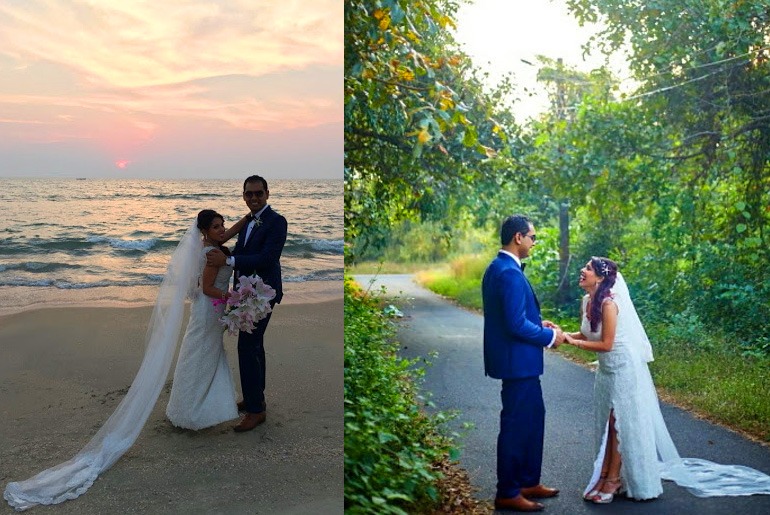 6. Goa On Any Budget
The absolute, best part about Goa is that you really can visit on any budget. I have been to Goa on a budget of just Rs 500 per day inclusive of travel, food & stay and I've stayed in a luxurious penthouse. I've eaten at 3 stars and I've eaten by the roadside. I can honestly say that no matter what your budget, Goa does not compensate on the element of fun & love. She treats everyone equally and gives everyone a good time.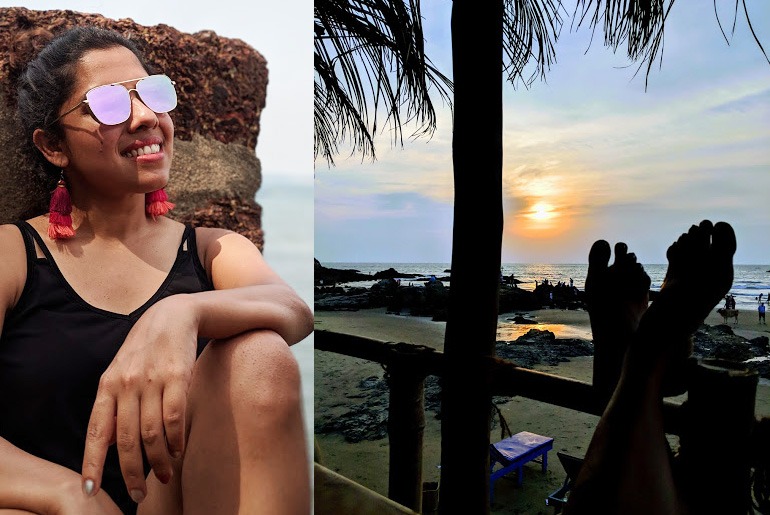 So if you're that person who relates to every Goa meme about plans being canceled, F*ck that shit and book yourself on a trip to Goa!