Face masks and sanitizers are two items that you absolutely need to step outside your home amid the coronavirus pandemic. However several people from Amritsar did not abide by the social distancing norms. Children played outside without wearing masks. To ensure people follow health guidelines to combat COVID-19, Amarjeet Singh a police officer announced that people who don't wear masks while walking in public places will have to pay a fine of ₹500.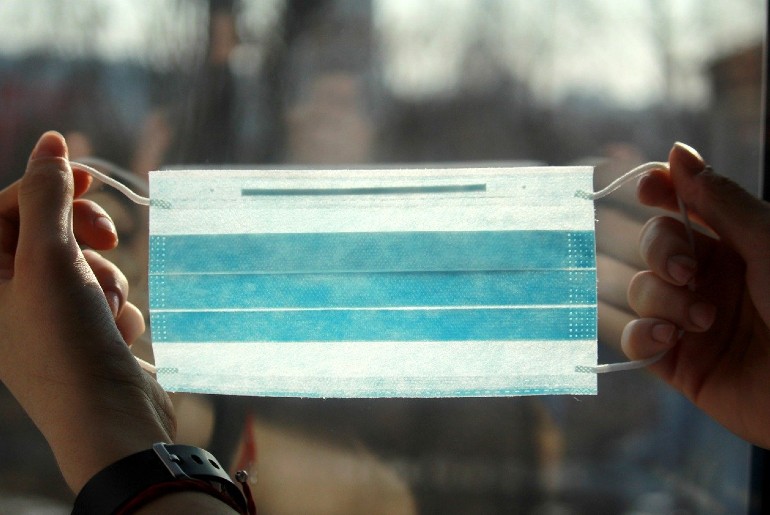 People Who Don't Wear Face Masks In Amristar To Be Fined ₹500
The Punjab Health Department announced that as of June 15, the state has a total of 3267 coronavirus cases. And out fo the total number of cases, 2243 patients recovered and 71 patients succumbed to the deadly virus. At present Punjab has 753 active coronavirus cases. In spite of the rising coronavirus cases in the state, many people were seen not abiding by the social distancing norms. Children played outside without wearing face masks.
Also Read: Russian Artist Stitches Masks For Insects To Protect Them From COVID-19
So in order to ensure people follow the social distancing norms, Amarjeet Singh a police officer stated to ANI that people who don't wear masks in public places in Amristar will be fined ₹500. He informs " It is a violation of the law and there is a fine of ₹500 for openly walking without a mask. Earlier we were not aware that locals are not following rules." Apart from Amritsar, cops across India urge people to follow social distancing guidelines in innovative ways.  
Chewing And Spitting Tobacco, Not Wearing Masks In Delhi Results In ₹500 Fine
Kajal Sharma a resident revealed to ANI that the government is creating awareness amongst people on a daily basis that wearing a mask is crucial during the pandemic. She adds that if some people don't wear it then others will follow suit and break the rules. To encourage people to wear masks, a Bhopal man created masks with PM Modi's nose and lips on them. 
The national capital has also imposed a similar rule. People seen chewing and spitting tobacco in public or don't wear masks will now attract a legal penalty of ₹500. A repeat offence amounts to doubling the cost of the penalty to ₹1000. Wearing masks, having sanitizers and maintaining social distancing in public is crucial at this time. But if you're travelling it's also necessary to strictly follow guidelines and you can understand this from Delhiite Rashi Aggarwal's experience.