The past two years may not have been that great in terms of travel, but some of us have still managed to travel a bit, thanks to the covid vaccines. Speaking about holiday destinations, Maldives was the most popular destination for Emiratis in 2020. With easy access and less complex guidelines, UAE residents flocked to the Maldives, reveal travel specialists at Rehlaty. And the trend only seems to continue.
Pristine white sand beaches, dazzling azure waters and the promise of complete relaxation have been drawing GCC travellers to the Maldives for decades. And, if you're planning a trip to The Maldives, here are four fabulous all-inclusive resorts you can book under AED 10,000.
1. Adaaran Club Rannalhi Maldives
Adaaran Club Rannalhi Maldives is the perfect resort for young travellers looking for a typical Maldivian holiday. Known for its luscious green island and white sandy beaches, the resort celebrates the Maldivian culture with its décor, food and offerings. Adaaran Club Rannalhi Maldives boasts a large lagoon and can be explored on foot. It is the ideal island for a getaway with a group of friends or family. A three-night all-inclusive package at Adaaran Club Rannalhi Maldives starts from AED 4,200 on double sharing basis including transfers to the resort.
Cost: AED 4200 onwards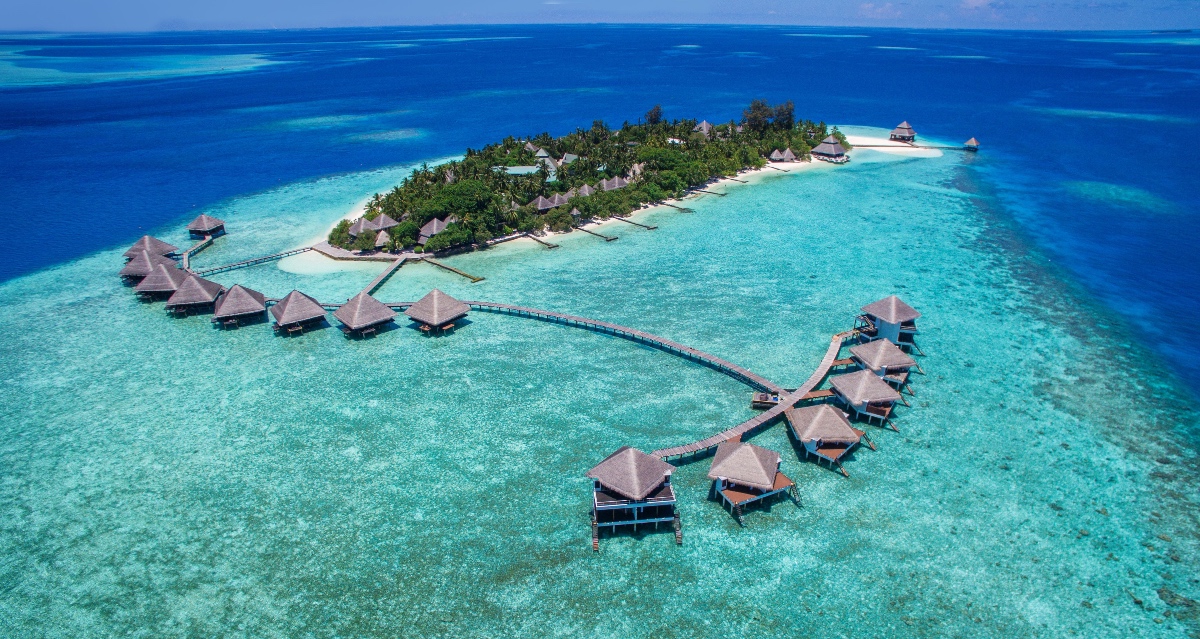 2. Adaaran Select Meedhupparu
Indulge in an all-inclusive Maldivian holiday to Adaaran Select Meedhupparu, a natural paradise located 40-minutes sea plane ride from Male International Airport. Surrounded by mature trees and lush greenery, this tropical setting is ideal for travellers looking for a serene getaway amidst mother nature. The resort offers spacious accommodation featuring stylish modern décor and stunning views of the majestic Indian Ocean. The Beach Villas are thoughtfully designed keeping in mind the needs of every discerning guest. The island boasts a natural house reef for divers and plenty of water sports activities. The resort also features a well-equipped spa offering treatments for rejuvenation and relaxation. The exclusive Maldivian Spa Escape Ritual includes footbaths, body polish, a traditional Balinese massage and a choice of foot massage or facial.
Cost: AED 5,400 onwards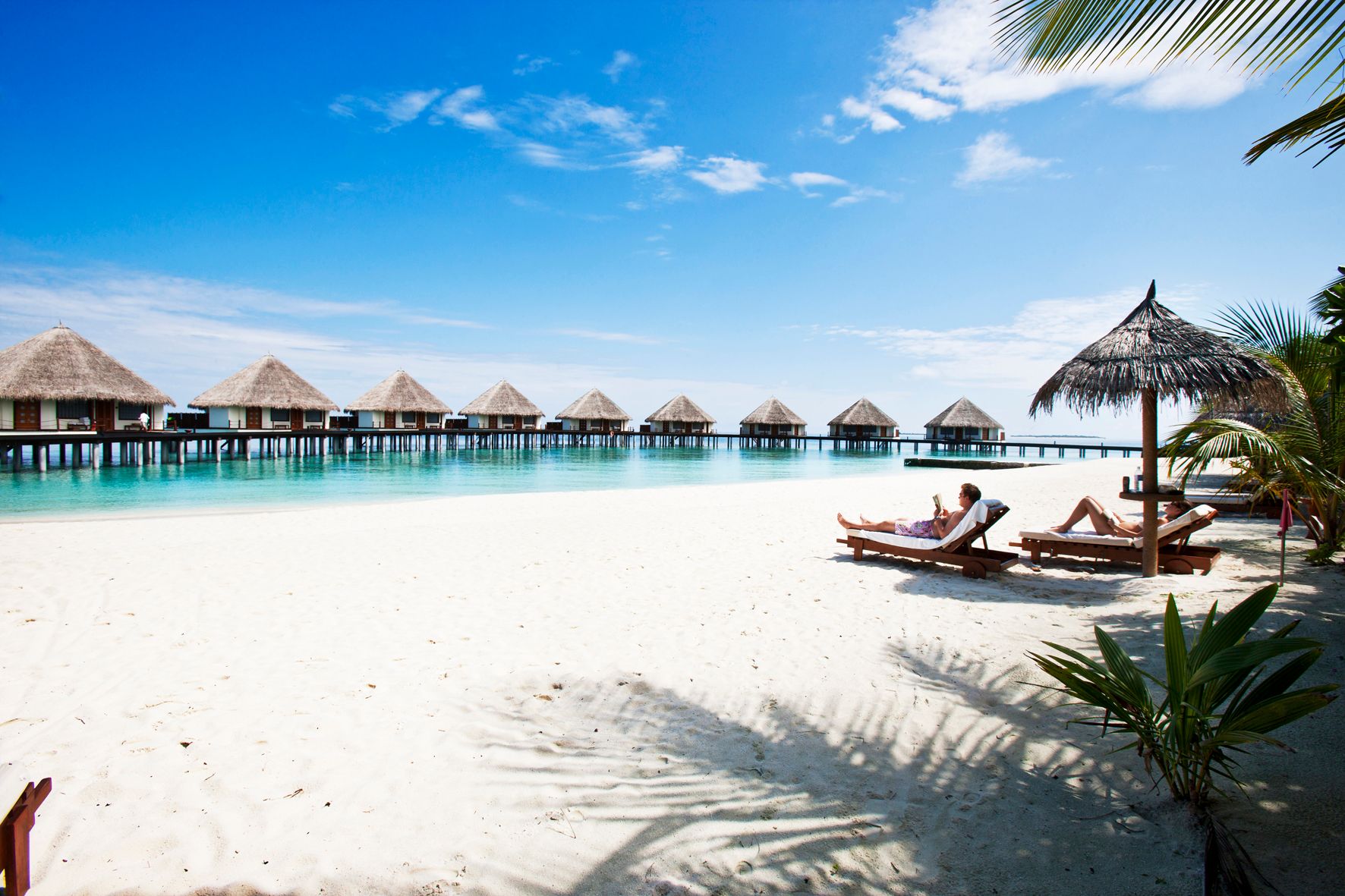 3. Adaaran Select Hudhuran Fushi
Experience an unforgettable holiday in the tropical paradise of the Maldives, with white sandy beaches, surfing waves and pristine waters of the Indian ocean. Make the most of the summers and hang ten in style at Adaaran Select Hudhuran Fushi. Accessible only through a speedboat transfer arranged by Adaaran – which takes approximately 30 minutes from the Male International Airport – the resort offers 197 villas including 61 Beach Villas, 38 Garden Villas, 50 Deluxe Beach Villas, 8 Family Beach Villas, 20 Sunrise Ocean Villas and 20 Sunset Ocean Villas; plenty of dining options, exclusive access to the famous Lohis surf Break, but to name only a few things.
Adaaran Select Hudhuran Fushi is one of the best surf resorts in the Maldives. The resort attracts world class waves from perfect left breaking down one side of the island and six other world class waves just a short boat ride from the resort. From morning surfing together at the resort wave, to evenings spent reminiscing on the day's fun throughout their restaurant, there are ample opportunities to reconnect with one another and make lifelong memories.
Cost: AED 6,978 onwards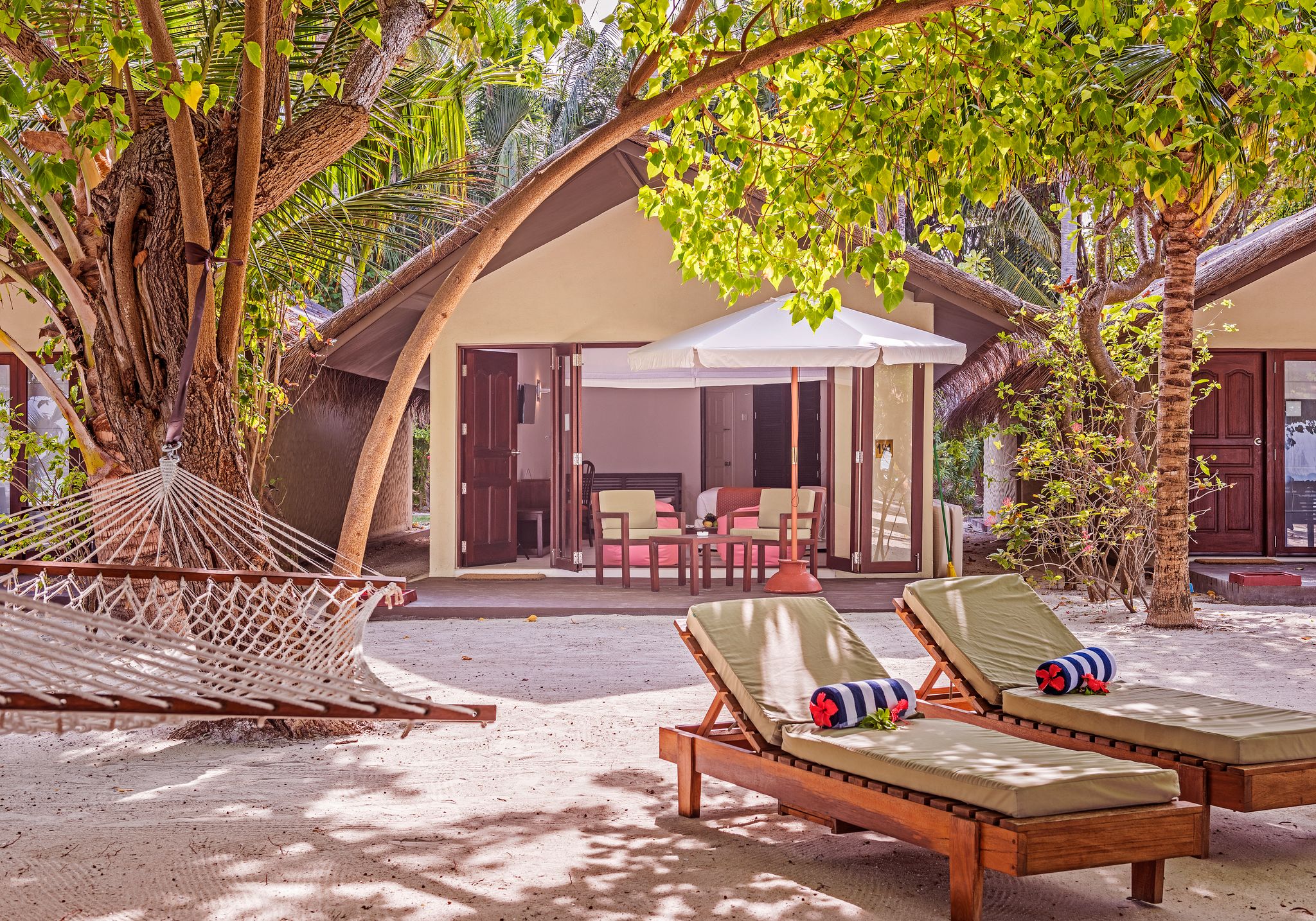 4. Adaaran Prestige Vadoo
Just a 15-minute ride by speedboat from Maldives International Airport, Adaaran Prestige Vadoo is located in the south of Male and features 50 water villas. Boasting the first water villa in the Maldives, its very own exotic house reef and the ideal location (just five minutes away from Crossroads Maldives), Adaaran Prestige Vadoo is perfect for couples looking for adventure and families looking for privacy and comfort. Guests booking at Adaaran Prestige Vadoo can choose from one of the three water villa categories, all including a private pool, hot tub and butler service.
Cost: AED 8,870 onwards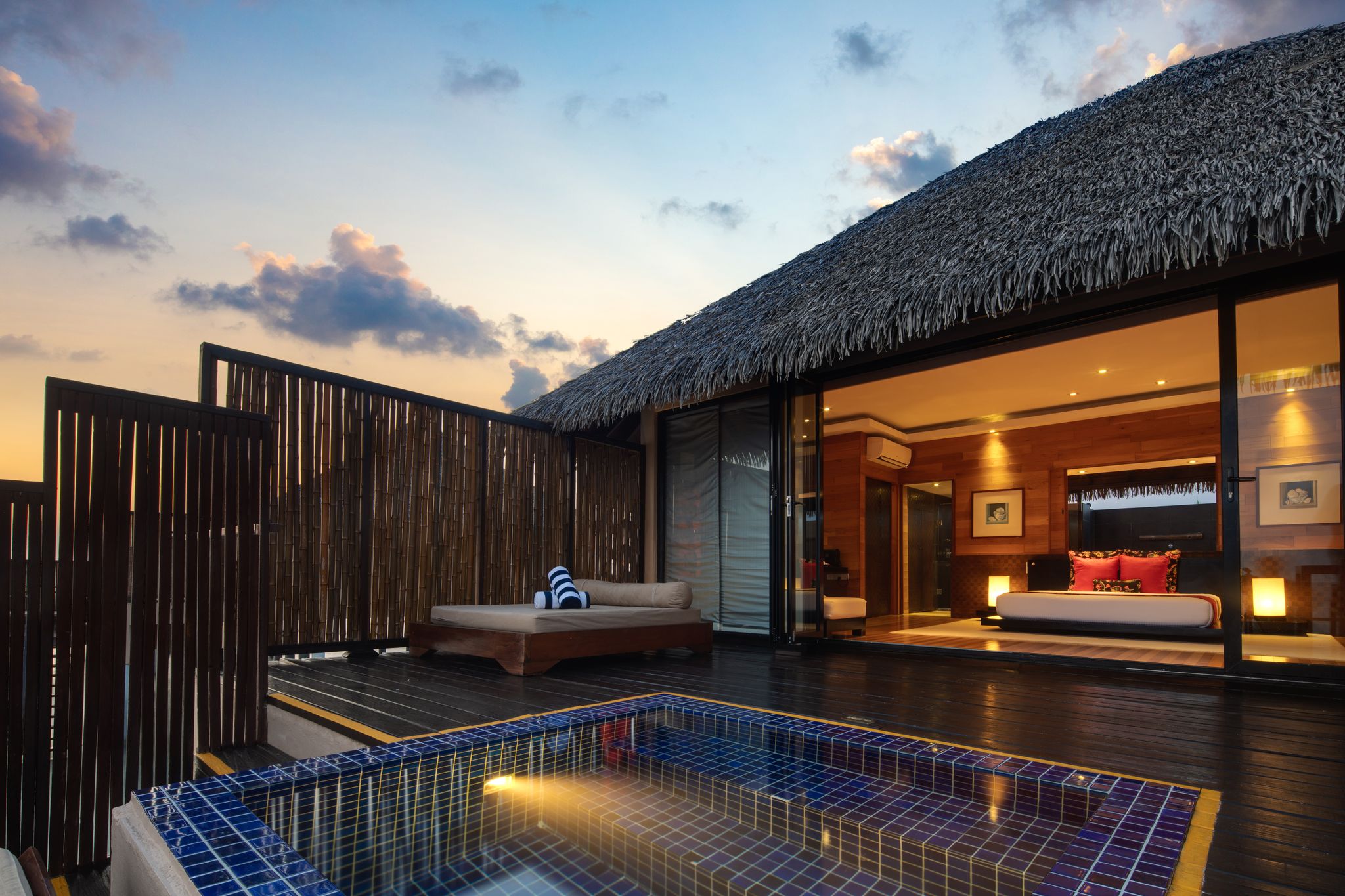 What Are The Rules For Travelling From Dubai To Maldives?
All UAE travellers will be given a 30-day tourist visa free of charge, upon arrival. No minimum stay will be required but all tourists are required to have a confirmed accommodation before arriving at Maldives.
Travellers arriving in Maldives must show a negative PCR test result upon arrival at Male International Airport. The test must be taken 96 hours prior to departure. Passengers who have transited for more than 24 hours must repeat the test. The certificate must have the name of the passenger as in the passport and name and address of the testing laboratory. The initial COVID‑19 PCR test for transit/transfer passengers is valid provided their transit time is not more than 24 hours.
Upon arrival, travelers need not undergo quarantine measures. However, Special visa holders whose duration of stay in the Maldives will be more than 7 days, Business visa holders whose duration of stay in the Maldives will be more than 7 days, Foreign diplomats and their accompanying family members, Maldivian citizens and work visa holders must quarantine for 14 days in their place of residency or work.
All other passengers who have received the second dose of a COVID‑19 vaccine at least 14 days prior to arrival are exempt from the home quarantine requirement. Travellers should download the contact tracing app TraceEkee to allow authorities to trace any possible spread of the virus.On that note, Meet The Dubai Couple Whose 10 Day Honeymoon Turned Into Two Months.
Travellers returning to Dubai may be required to take a COVID‑19 PCR test and submit additional documentation before departure. Please check the requirements of your specific destination before you travel.