June is recognized as the pride month for LGBTQIA+ identities worldwide. It's about celebrating while raising awareness. June is a reminder that everyone is equal no matter their gender or sexuality. And what better time to talk about colorful floats, rainbow walks, and gender-fluid love than this! Here's a list of the top 5 Pride parades and celebrations in India.
1. Bengaluru Namma Pride March
When it comes to diversity and inclusivity, Bangalore is always at the front line. The Bengaluru Namma Pride March is one of the most glorious Pride parades and celebrations in India. This queer pride march is held annually in the city of Bengaluru in Karnataka since 2008. Namma pride is all about feeling happy in June. From inclusive slogans to beautiful love stories – Namma Pride March has everything. So if you are in the city, this rainbow run is a must-visit.
2. Delhi Queer Pride Parade
Delhi is home to a variety of student activists and queer supporters. The city streets are a mixture of marches and pride parades during June. Delhi Queer Pride Parade tops the list of the best parades and celebrations in India. Since 2008, this pride parade has been promoting inclusivity. The parade usually starts from Barakhamba Road and stretches till Tolstoy Marg to Jantar Mantar.
Also read: Sex Was Not A Taboo In India And These Temples With Erotic Sculptures Are Proof!
3. Kolkata Rainbow Pride Walk (KRPW)
KRPW is the oldest pride walk in all of South Asia. The first march was organized in Kolkata and dates back to 2 July 1999. No one is meant to be forced into a closet. And KRPW thrives to make it possible. A lot of activities like creating posters, workshops, etc are a part of this pride walk.
4. Chandigarh LGBT Pride Walk
After a two-year hiatus, Chandigarh is in color again. The Chandigarh LGBT Pride Walk 2022 with all the dhol and gidda has left us craving more rainbows. One of the top parades and celebrations in India, the Chandigarh pride walk is not an event to miss. This annual march is a part of the "Garvotsava" pride week celebrations in Chandigarh. Their main goal is to give the LGBTQIA community a safe place to celebrate love.
Also read: These 5 Scenic Hill Stations Are Just 2 Hours Away From Chandigarh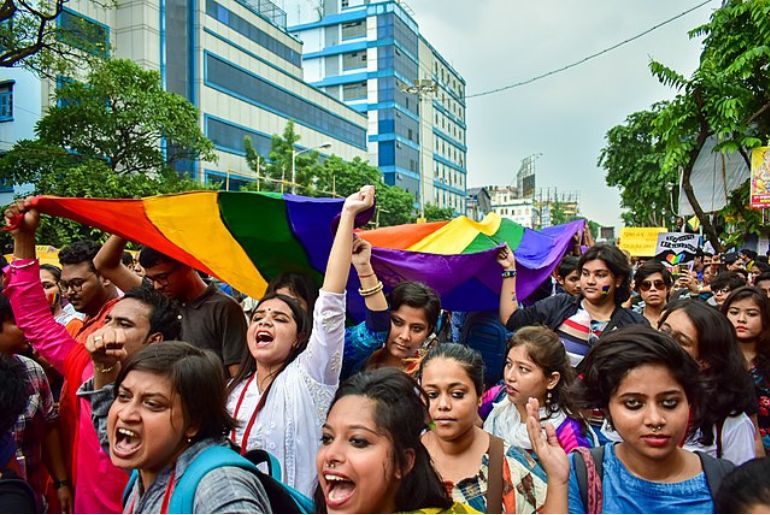 5. Queer Azaadi March, Mumbai
Queer Azaadi March is celebrating change in Mumbai since 2008. This annual LGBTQIA pride parade usually begins from Gowalia Tank and ends with pride at Girgaum Chowpatty. Organized by Queer Azaadi Mumbai, the pride march and its events are a platform to embrace empowerment. So cheers to being 'Azaad' and extra in June, because pride is for everyone!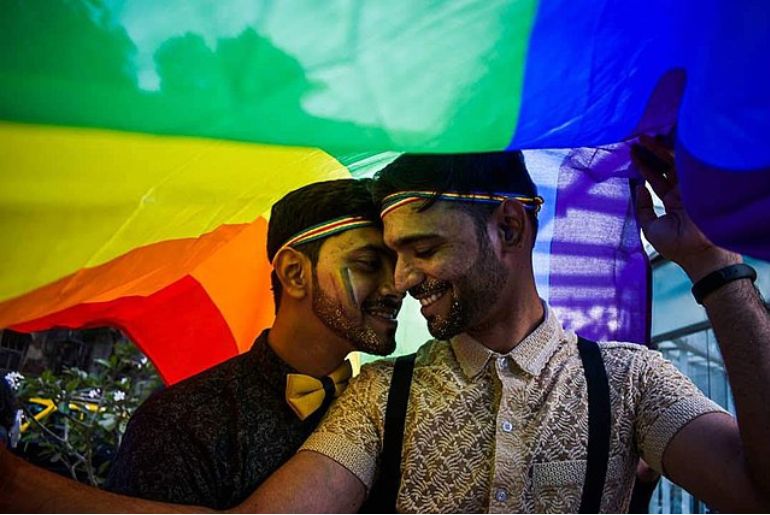 Also read: Pride Month: 10 Cities In India Friendliest To LGBTQ+ Community