Every Mumbaikar using public transportation daily knows the struggles of commuting on buses and trains. Our guest for today's episode of 'Sunday Brunch X The Bombay Journey' is Radhika Apte and she shared memories of travelling on Mumbai BEST buses with Curly Tales Chief Editor Kamiya Jani and Siddharth Aalambayan of The Bombay Journey. Want to hear Radhika's stories? If yes, then you know the drill. Keep reading till the last and see if you can relate to her BEST bus days.
Radhika Apte Used To Take BEST Bus No. 40 TT From Goregaon!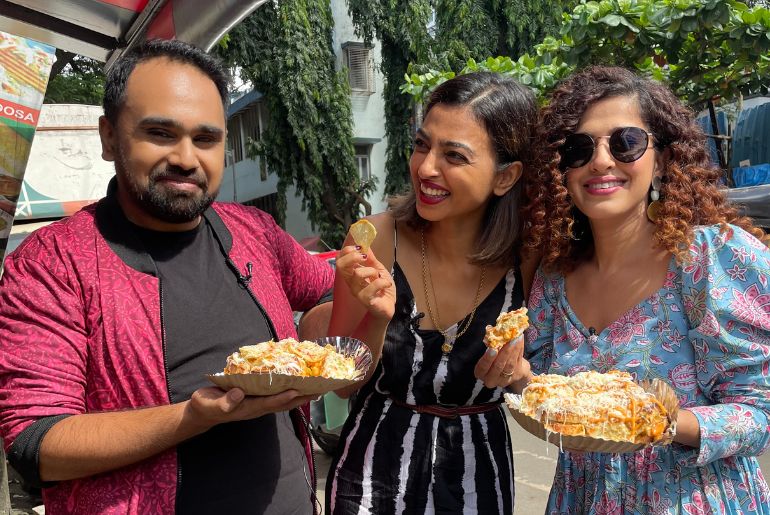 In her initial days of entering the film industry, she too travelled in these crowded buses. Radhika came to Mumbai for the first time in 2005 just for a month. It was her beginning days of acting and performing. During that time, she used to crash on a friend's sofa in Goregaon. She lived in her friend's hall room for some time. While talking about travelling and commuting in the city, Radhika shared, 'I used to take the BEST bus No. 40 to reach Dadar TT.' This route also helped her to travel to Pune. An interesting fact about Radhika is that she is a Pune chi mulgi and grew up in Pune.
Also read: Coffee Addict Radhika Apte Once Gulped 2 Litres Of Coffee, Yet Slept Peacefully. We Aren't Kidding! | Curly Tales
All About Her Early Days In Mumbai!
Radhika moved to Mumbai much later in her professional career. She came to the city during the Bollywood movie Shor In The City. During that time, she even worked in a play named Bombay Black. She also did Kanyadaan at that time and rehearsed for it at NCPA in Nariman Point.
Also read: Radhika Apte: I Shared One Room With Two Girls At Lokhandwala; It Was A Nightmare | Curly Tales
Who doesn't love Radhika Apte, right? She has a huge fanbase for her great acting skills and her spontaneity. Her interviews are always a delight and quite fun to watch. In this episode of Sunday Brunch X The Bombay Journey, Radhika shared so many stories and memories. So, if you are up to watching an entertaining celebrity interview, you need to watch this video.