Mumbai is a huge city with an uncountable number of cafes, hotels, historic buildings and even museums. But did you know that there is a mini New Zealand within Mumbai? We didn't know either until actor Rajpal Yadav took us there. Rajpal Yadav unveiled that place during a Tere Gully Mein interview with team Curly Tales. Unlike many other places in Mumbai, this hidden gem has a large field surrounded by lush greenery. Read on to know more!
Also Read: Best Dosa Places In Mumbai You Have To Try!
This New Zealand Was The Meeting Point Of Rajpal Yadav And His Friends During His Younger Days
Actor Rajpal Yadav took team Curly Tales to a less crowded spot hidden in Mumbai's Aarey Colony. What he was calling New Zealand is actually New Zealand Hostel. The road to the hostel is a gorgeous one, surrounded by towering trees. In front of a hostel there is a huge field where young people go jogging, play cricket and much more. The New Zealand Hostel is a nostalgic spot for Rajpal Yadav as it was the meeting point for him and his friends during his younger days. The actor said, "We used to jog and do many morning chores here. We used to bring snacks in the morning here. We played football and after playing for around two hours we used to enjoy the food together."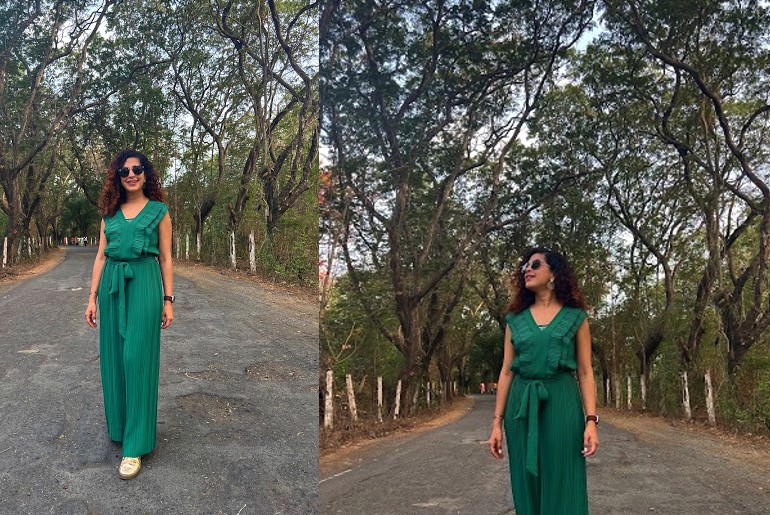 Also Read: Mumbai's Borivali Gets The Longest Green Stretch Perfect To Jog And Socialise
A local said that New Zealand had given funding for the establishment of the hostel building and the nearby dairy farms. Aarey Colony is one of the greenest zones in Mumbai in proximity to the forest area and the film city. So, if you're looking for a long drive amid nature right within the city, drive up to the New Zealand Hostel one fine morning maybe!