UAE is slowly easing its rules and is unlocking in phases amid the covid-19 pandemic. And just like other Arab nations, Saudi Arabia is also opening slowly. As per the recent updates, Saudi Arabia's Hajj and Umrah Ministry is all set to welcome foreign pilgrims once again. Foreign Pilgrims can now visit the Makkah from November 1 while keeping all the necessary safety precautions in mind.
Also read: Emirates Airline Introduces PCR Test On Arrival From These Countries For UAE Residents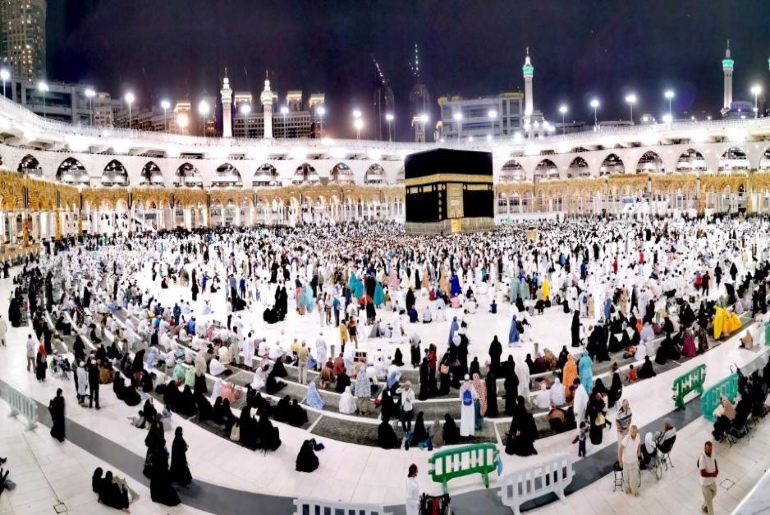 Foreign Pilgrims Can Now Visit Makkah From November 1
Saudi Arabia had closed its borders in March amid the covid-19 pandemic. And now after almost seven months, the nation is set to resume its operations. However, pilgrims planning to visit Makkah have to follow a set of rules. Pilgrim aged between 8 and 50 should have an up-to-date PCR Covid-19 test issued by a reliable laboratory. The test should be conducted within the last 72 hours before travel to enter the kingdom. Besides that, they must have a confirmed round-trip ticket and a pre-reserved slot for Umrah at the Great Mosque and Prophet's Mosque in Madinah.
Also read: Saudi Arabia & Hong Kong Temporarily Bans Flights To & From India
Saudi Arabia Has Asked Citizens To Follow A Three Day Quarantine Before Visiting The Holy Site
The Kingdom of Saudi is ensuring all the safety measures, and hence it also requires pilgrims to quarantine for three days upon the arrival. Furthermore, it wants pilgrims to take out comprehensive insurance. In terms of Umrah, it initially began on October 4 for a limited number of people, and since then no confirmed covid-19 cases have been detected among the faithful.
To ensure that everyone abides by the rules, the ministry also announced arrests for people violating the Covid-19 health regulations. The ministry is time and again reminding people of the importance of following all the health guidelines while performing the rituals. Guidelines, like wearing masks, sanitising hands regularly, maintaining social distancing and keeping to allotted time slots, needs to be followed by all.
In terms of covid-19 cases, Saudi Arabia has recorded 345,232 confirmed infections to date. So far, 331,691 people have recovered, and 5,313 have died.