The next time you're having a house party, enjoying a glass of wine with your family or gorging on freshly prepared rum cakes, you must stay wary. Very wary. That's because serving alcohol at home without a liquor permit in Maharashtra can get you arrested. Yup! You need a liquor permit in the state to even use alcohol in your food or for the purpose of self-consumption. If you serve liquor to more than 10 people at a house party, without a liquor permit the consequences would include, seizing your liquor, or worse getting arrested.
What's In It?
According to inspector and deputy Superintendent of State Excise Department of Mumbai City, Vinay Shirke, people who drink, need to comply with the rules of Maharashtra. He stated to the reputed news agency, BloombergQuint that the department takes action only when people complain and they don't unnecessarily harass people for consuming alcohol at the comfort of their homes.
So if you'd like to drink at home in Maharashtra, then you must get a liquor permit issued by the Excise Department. You need to be 21 years of age to drink liquor with up to 5% alcohol, like mild beer. And you don't need a permit for this. When it comes to hard liquor of more 5% alcohol, you need to be 25 years of age. This would mean drinking liquor like vodka, strong beer, whiskey, rum or any other liquor with high percentages of alcohol. However, restaurants and pubs are given the authority to issue a day's permit for ₹5 for most types of alcohol and ₹2 for country liquor. But if you do get a liquor permit, then you can purchase 12 bottles of alcohol at a time.
Also Read: Mumbai To Remain Open 24/7 From January 27th But Doesn't Apply to Pubs And Bars
What's More?
You might want to know how you can get alcohol when hosting a house party. Well, you need to get a day's license to serve alcohol at home for a party of 10 people. And even if you don't get, it's alright as long as there are no complaints. But you definitely need a license when hosting a grand event and serving liquor at a terrace, lawn, building compound etc. A liquor permit is also needed for preparing food using alcohol for sale and self-consumption. The cost of a license for commercial events is ₹20,000 and for grand parties at home, it amounts to ₹10,000. However duty-free liquor is for self-consumption, so you cannot serve it at parties or commercial events.  But if a party serving alcohol is hosted without permission, a criminal case is registered, liquor is seized and the host can be jailed.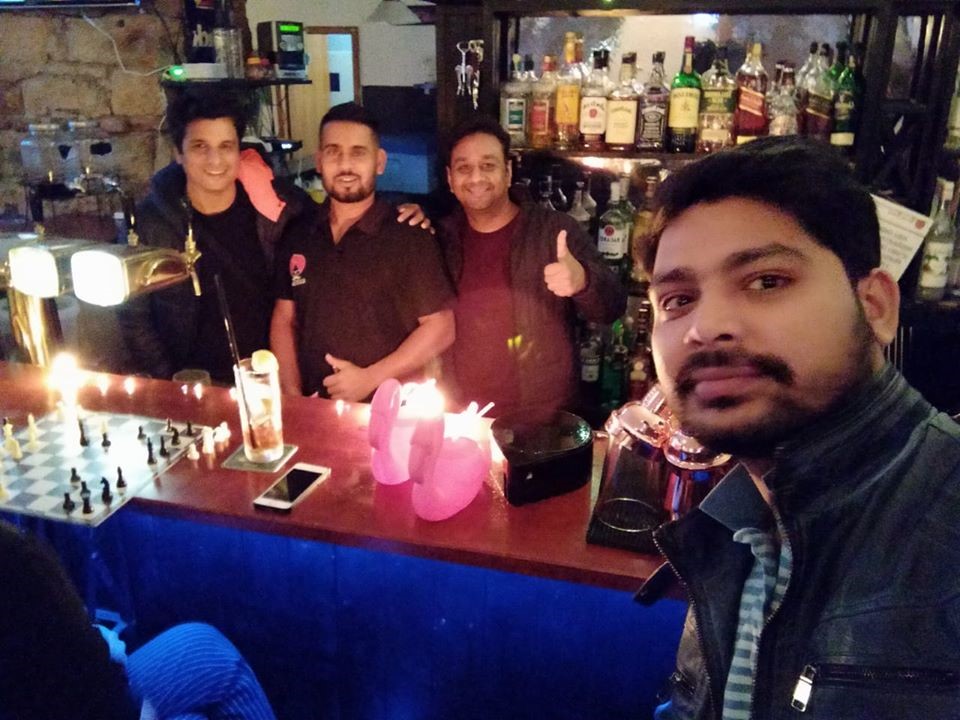 The Mumbai Excise Unit earned around ₹4.18 crores by issuing one-day liquor licenses in the first nine months of starting this. This includes liquor permits issued for banquets and parties. On a day to day basis around 25 to 30 liquor permits are issued in Mumbai. And if there is any violation of excise rules then the action related to alcohol consumption is taken by the Excise Department. Did you know Mumbai Might Get Its Own London Eye-Like Ferris Wheel Soon? 
How Can You Get Liquor Permits In Maharashtra?
If you want to host a party and serve liquor, then first approach the Excise Department's area officer. This person will inspect the premises and sign a map. The map is then uploaded on the website of the Excise Department. this is done for registration with photographs, address and ID proof. This one time process will generate a password and ID proof, this will, in turn, be used to issue a temporary license even in the future.
For online portal click here 
If you want to apply for different kinds of permits then visit the department's online portal. Fill the form online, submit it along with specified documents and go ahead with an online payment to get the license. I dealing with online transactions is a hassle for you then visit the Old Custom's House Office at Fort. The fee for one-year liquor permit is ₹100 and for a lifetime license it's ₹1000, and the permit is granted in a day. You need to take two photos, identity and address proof. So now that you know what to do, plan ahead and get your liquor permits already! And you can also visit these 10 Best Clubs In Mumbai For 2020