Private schools in Sharjah arrange free covid-19 screenings for students. Students opting for face-to-face learning will have to present negative test results before returning to the schools. Ali Al Hosani, director-general of Sharjah Private Education Authority (SPEA), said circulars are sent to all the schools. We have listed out all the safety measures that one needs to follow, and these included the mandatory tests for students aged 12 years and older. 
Also read: Sharjah Updates Covid-19 Rules, Asks Passengers To Provide Negative PCR Test Taken 96 Hours Before The Arrival
Students And Parents Have The Option To Opt For Distance Learning As Well 
Sharjah maintained 100 per cent distance learning in August, and this week, the SPEA announced that schools would see a gradual return of students to campuses, while some will continue learning from home. Students and parents have the option to choose between distance learning and face-to-face.
The SPEA is visiting schools across Sharjah and is carrying out inspections to ensure compliance with careful measures, a top official said.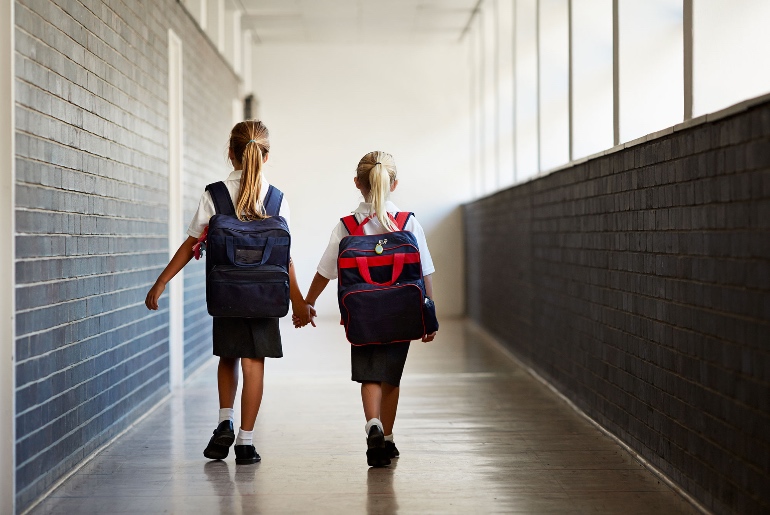 Private school principals are ready to welcome back students. In an interview to a leading daily, Hassan Sabah, principal of Sama American School in Sharjah, said, 
"We are fully prepared for three scenarios: 100 per cent distance learning classes; all students returning to campus: and the hybrid learning model which will be a mix of both. Safety measures to prevent the spread of the coronavirus were put in place."
Also read: Abu Dhabi And 5 Other Emirates Open Up Fully For Tourism, To Issue Tourist Visas From Today
Authorities Are Making Sure To Ensure That Schools Follow All The Safety Protocols 
Not only the students but even teachers are trained to adapt to the new normal. Ibrahim Baraka, director of Al Shula Private Schools in Sharjah, said all their facilities have already been completely cleaned and disinfected.
"The school also formed a team of seven administrators to supervise students and deal with all aspects of classroom sterilisation. Necessary checks and Covid-19 tests have also been done for all school employees," Baraka said.
For generating awareness, the Sharjah Prevention and Safety Authority (SPSA) recently launched a drive to help students prepare for a safe return to their schools.